You can experience the history and culture of Lviv and Galicia through its many museums. Visiting the different exhibits is not only a great way to learn about the region, but also a great opportunity to visit some of the city's most beautiful and historic sites.
Open-Air Museums
Immerse yourself in the past in Lviv's open-air museums — explore 18th- and 19th-century rural life in Galicia at Lviv's folk architecture museum
or get lost in the winding alleyways of Lviv's ancient necropolis where around every corner you will encounter beautiful sculptures and monuments.
Museum of Folk Architecture and Rural Life |
1 Chernecha Hora St.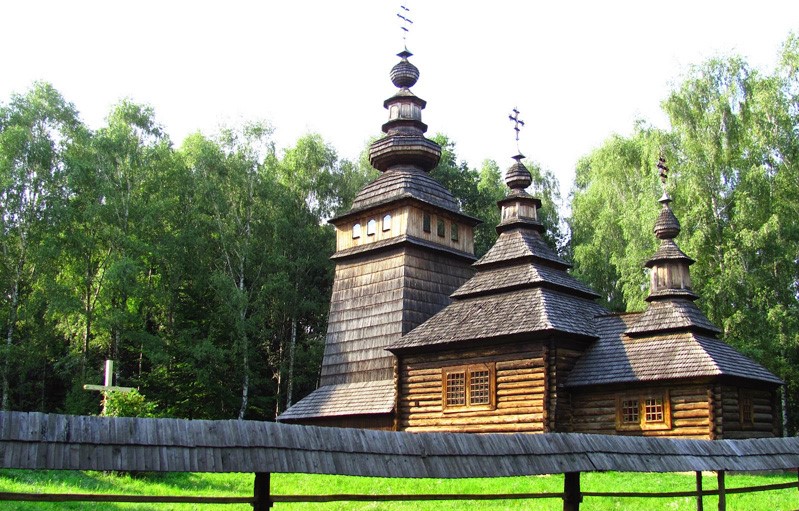 Shevchenkivksyi Hai (Shevchenko's Grove) is an open-air museum with regional styles of farmsteads, windmills, churches, and schools from Galicia and Bukovina, in particular from the Carpathian Mountains.
Open everyday from 9 a.m. to 8 p.m. (winter to 6 p.m.)
Interiors open from 10 a.m. to 6 p.m. everyday except Mondays and Tuesdays
More information: lviv.travel
Lychakiv Cemetery | 33 Mechnikova St.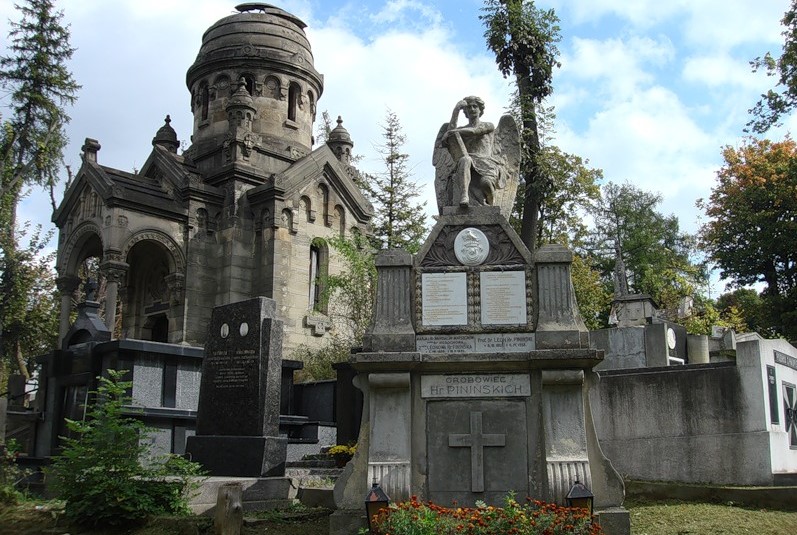 Since its creation in 1787, the cemetery has been the main necropolis of the city's intelligentsia, including the political and administrative elite of the capital of the Kingdom of Galicia and Lodomeria. Today, it is an outdoor museum with more than 3,000 gravestones, monuments, and vaults, many of which are not just masterpieces of art, but also important components of cultural and historical heritage.
Open 9 a.m. to 6 p.m. everyday.
More information: lviv.travel
Art, Music & Literary Memorial Museums
Visit the former residences and studios of famous artists, musicians, and writers — see not only what they so masterfully created but also where they created it.
Olena Kulchytska Museum | 7 Lystopadovoho Chynu St. 3rd Floor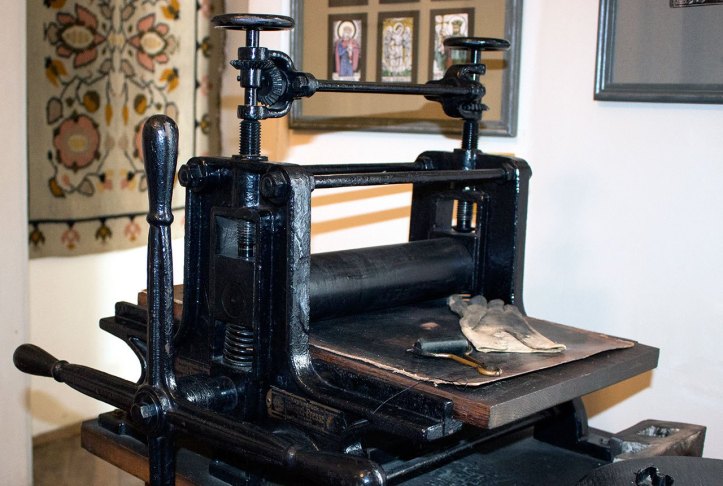 Located in the former apartment and studio of artist Olena Kulchytska (1877-1967), the exhibition displays not only many of her graphics and paintings, but also has many pieces of her original furniture, many of which she designed herself.
Read more: Olena Kulchytska: Combining Galician Secession & Ukrainian Folk Art
Open from 10 a.m. to 6 p.m. everyday except Fridays and Saturdays.
Facebook page: https://www.facebook.com/KulchytskaMuseum/
Oleksa Novakivskyі Museum | 11 Lystopadovoho Chynu St.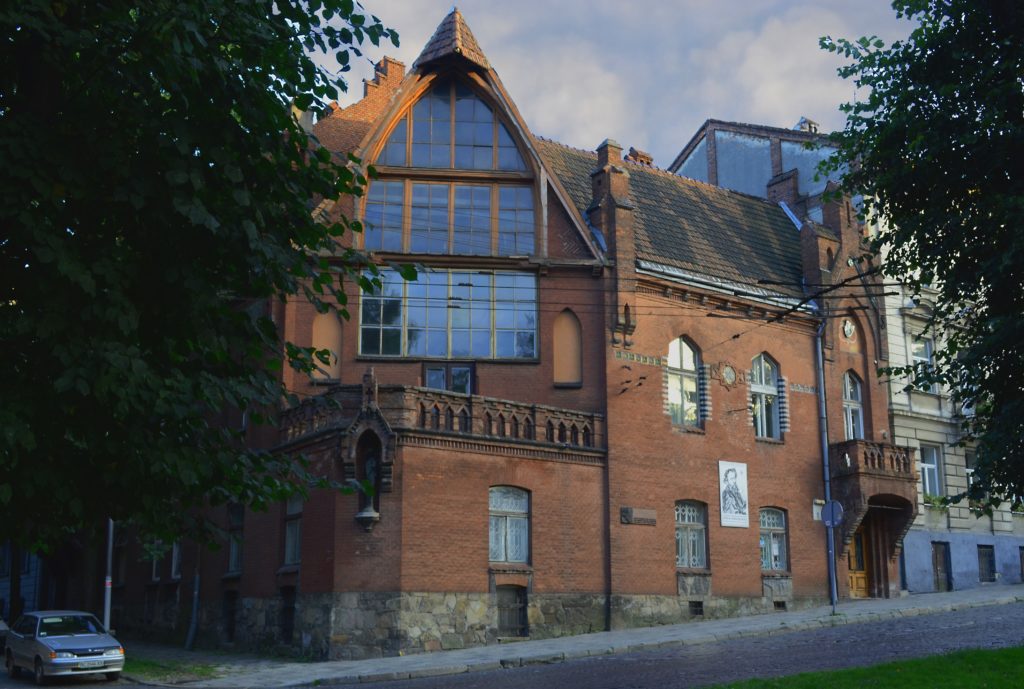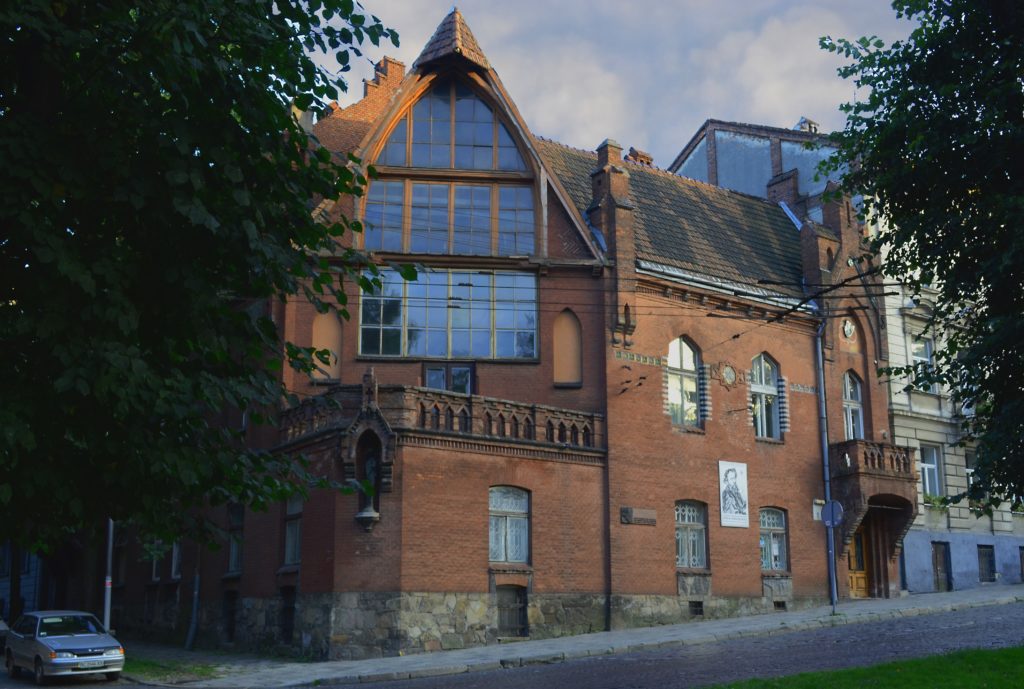 Located in the villa and art studio built for famous Polish artist Jan Styka by architect Julian Zachariewicz in 1889. Later it was the residence and studio of Ukrainian artist Oleksa Novakivsky. In 1923-1935 it housed the Novakivsky Art School – the first institution of art education in Western Ukrainian lands. Today you can see an exhibition of Novakivsky's creative work.
Open from 10 a.m. to 6 p.m. everyday except Fridays and Saturdays.
Facebook page: https://www.facebook.com/novakivsky.museum/
Art Memorial Museum Ivan Trush | 28 Ivana Trusha St.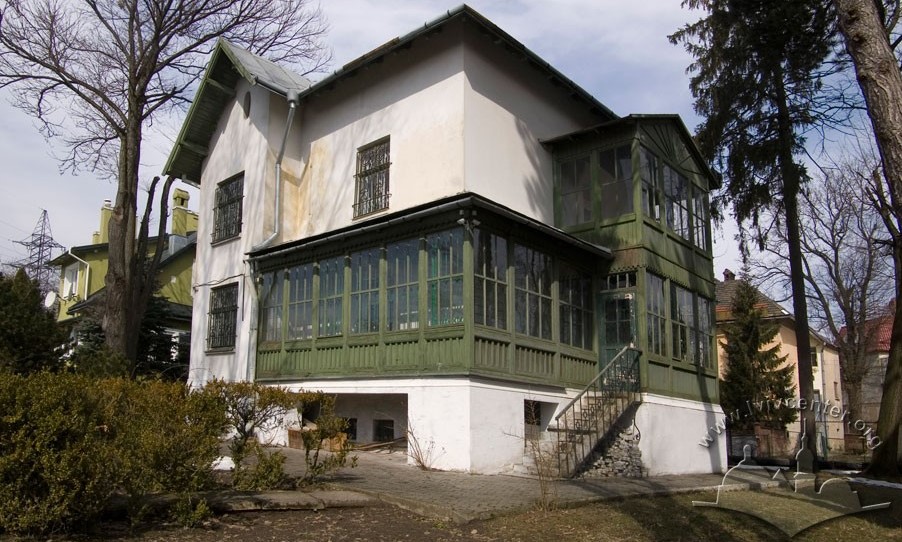 Located in a villa designed by famous architect Oleksandr Lushpinsky in late Secession style as a residence and studio for Ivan Trush in 1910. The artist lived here with his family until 1941. The exhibition consists of artwork by Trush, including his portraits of famous Ukrainians, views of Lviv and Kyiv, landscapes of Crimea, the Carpathians, Italy, and Egypt, as well as family photographs.
Open from 10 a.m. to 6 p.m. everyday except Fridays and Saturdays.
Facebook page: https://www.facebook.com/hmmtrusha.museum/
Solomiya Krushelnytska Museum | 23 Krushelnytska Street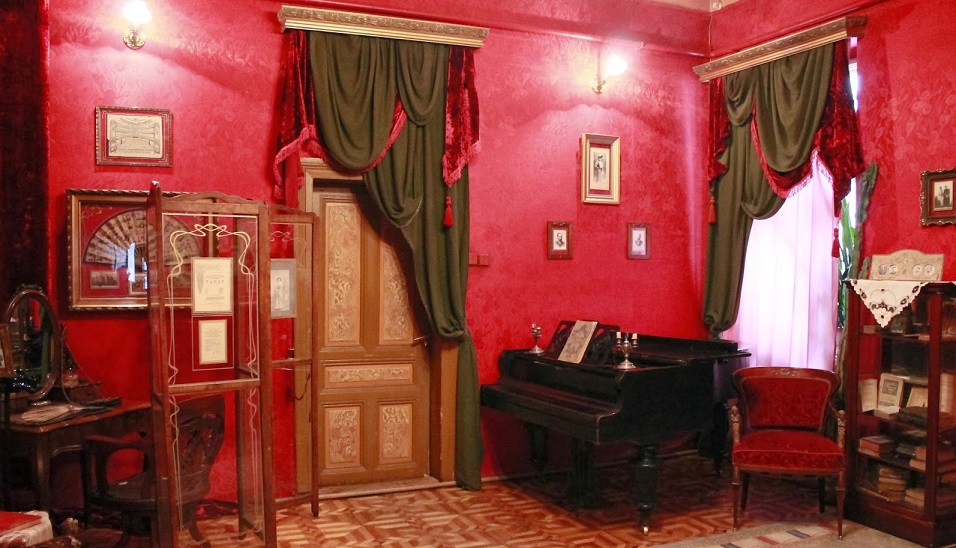 Located in the former home of opera singer Solomiya Krushelnytska, which she bought in 1903. Original photographs, playbills, programs, epistolary materials, scenic costumes' fragments, and Solomiya Krushelnytska's personal belongings are exhibited in seven exposition rooms.
Open 10 a.m. to 5 p.m. everyday except Tuesdays
Website: http://www.salomeamuseum.lviv.ua/en/
Ivan Franko Museum | 150-152 Ivana Franka St.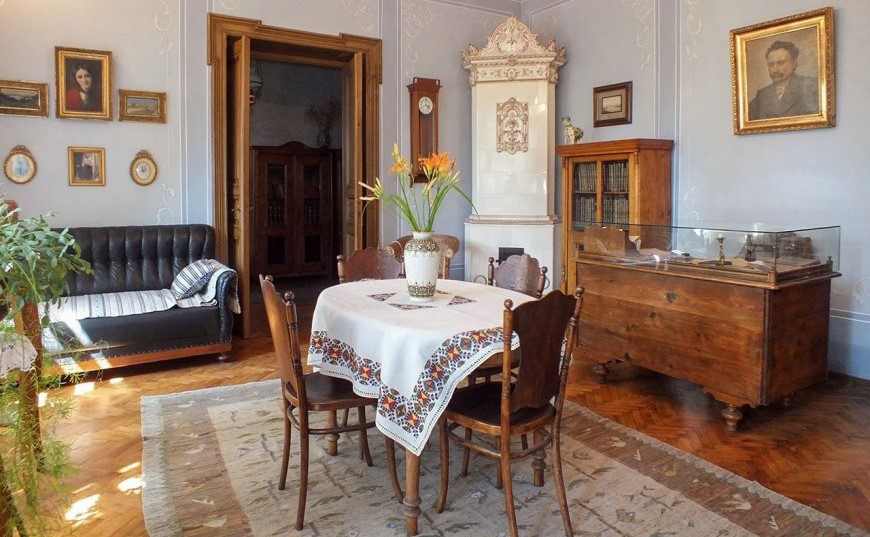 Located in Ivan Franko's villa, which was built at the beginning of the 20th century for Ivan Franko and his family. It was in this house that the prominent writer, scientist, political and public figure wrote some of his best works. Ivan Franko's study – his favorite room – has been fully restored. The exhibit includes personal belongings of Ivan Franko and his family, the writer's manuscripts, first editions of his works with his autographs, and original photographs.
Open from 10 a.m. to 4 p.m. everyday except Tuesdays.
More information: lviv.travel
Mykhailo Hurshevksy Museum | 154 Ivana Franka St.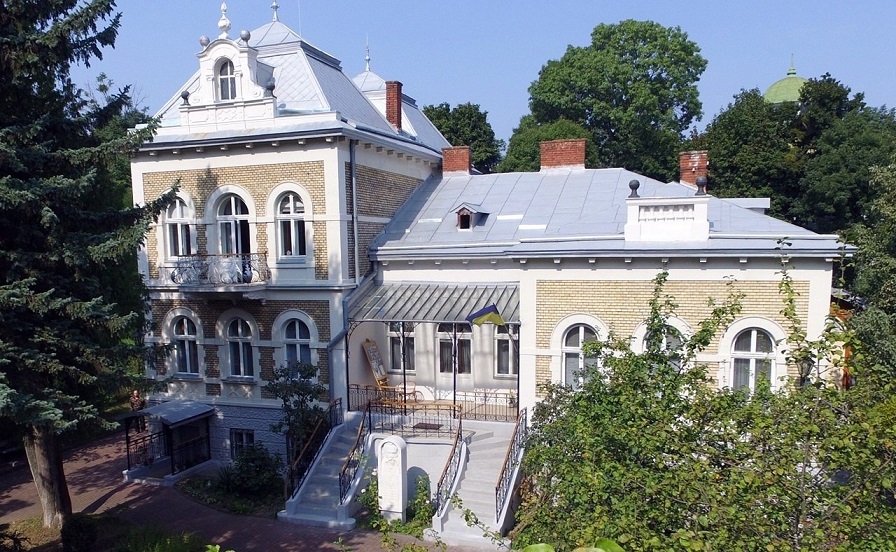 Located in Mykhailo Hrushevsky villa, where he lived with his family until 1914. The museum is dedicated to the life and work of the Ukrainian academician, politician, historian, and statesman.
Open from 10 a.m. to 5 p.m. everyday except for Tuesdays

Andrey Sheptytsky National Museum
Savor national art and cultural treasures at the museum founded by Metropolitan Andrey Sheptytsky in 1905.
Lviv National Museum | Main Building, 20 Svobody Ave.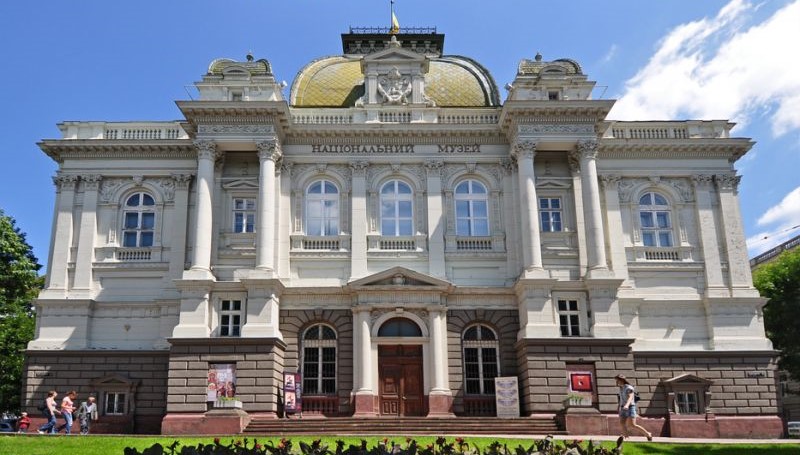 Located in the former Emperor Franz Joseph I Industrial Museum (1898-1904) built in Late Historicism (neo-Renaissance). In 2009 it became part of the National Museum, which today presents the largest and most complete collection of medieval sacred art including icons, manuscripts, rare ancient books, decoratively carved pieces of art, metal artwork, and fabrics embroidered with gold and silver.
Open from 10 a.m to 6 p.m everyday except Mondays.
Facebook page: https://www.facebook.com/pg/SheptytskyNationalMuseum/
Lviv National Museum | 2nd Building, 42 Drahomanova St.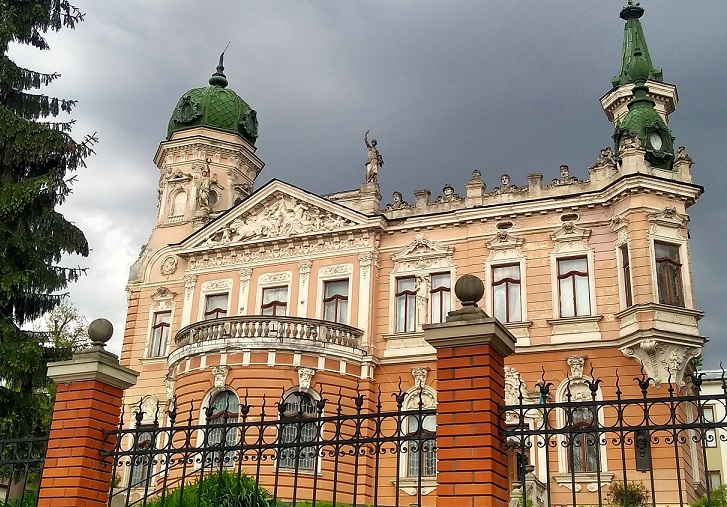 Located in the former Dunikowski Villa — the residence of Geology Professor Emil Dunikowski, built 1897-1898, in the style of late Historicism with elements of Neo-Baroque and late Romanticism. The museum exhibits modern Ukrainian art, demonstrating a wide range of artists who were at the vanguard of culture and art in the early 20th century. The exposition includes works by Ivan Trush, Oleksa Novakivsky, Olena Kulchytska, and Mykhailo Parashchuk.
Open 10 a.m. to 6 p.m. everyday except for Mondays and Tuesdays

Lviv Historical Museum
Learn about Lviv and western Ukraine's history at the many branches of the Lviv Historical Museum. Founded in 1893, it is one of the oldest museums in Ukraine. Today it is housed in several buildings around the city, including ornate Renaissance townhouses on Rynok Square and the former City Arsenal.
Lviv Historical Museums are open from 10 a.m. to 6 p.m everyday except Wednesdays.

Bandinelli Palace | 2 Rynok Square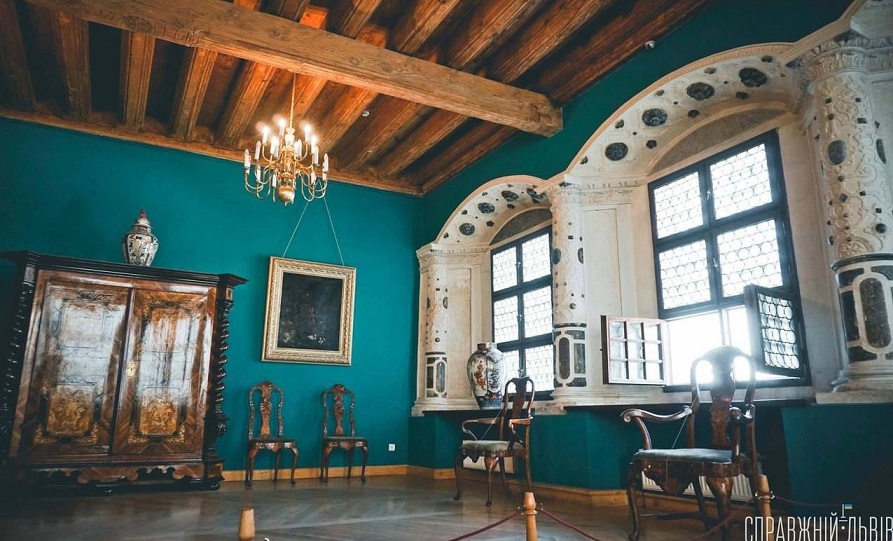 A late Renaissance townhouse, built in 1589 by pharmacist Jarosz Wedelski. In 1634 it was bought by Florentine merchant Roberto Bandinelli, the founder of the first post office in eastern Galicia, which for a time was located in this building. Today the rooms exhibit domestic and ceremonial silver, historical decorative objects, antique furniture, paintings and portraits. You can also see authentic wooden crossbeams with ancient solar symbols.
Korniakt Palace| 6 Rynok Square
An elegant Renaissance palazzo constructed in 1580 for merchant Konstanty Korniakt, a champion of Greek Orthodoxy and co-founder of the Lviv Dormition Brotherhood. Later it was the residence of Polish-Lithuanian ruler King Jan III Sobieski. Today the royal chambers are used for exhibiting Rococo furniture and clocks, porcelain, a collection of medallions, and precious silverware. There is also a cafe in the Italian Courtyard — one of the greatest monuments of civil Renaissance architecture of the sixteenth century in Ukraine.
Massari Townhouse | 24 Rynok Square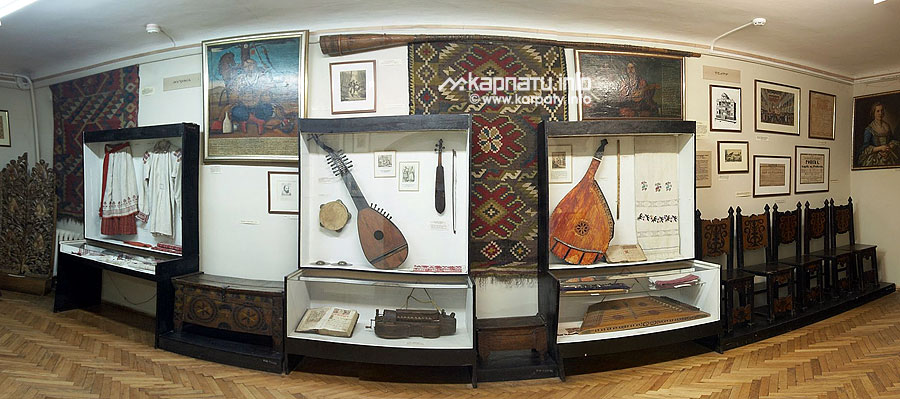 One of the oldest buildings on Rynok Square. Rebuilt after a fire in 1527 in Renaissance style, and later reconstructed in 1920. For some time it was owned by a consul of Venice, Antonio Massari. The museum's exhibition is dedicated to city's very early days starting with early cultures that inhabited Galicia and ending with the arrival of printing in the city in the 16th century.
Black Townhouse | 4 Rynok Square (under renovation)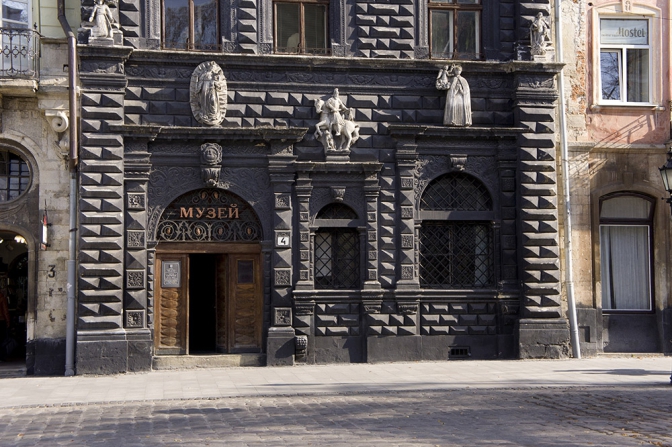 A Renaissance townhouse built for Italian tax-collector Tomaso Alberti in 1577. The building acquired its name in the 19th century for one very trivial reason: over the centuries white lead used as a coating for the polychrome oxidized because of exposure to air and light, thus turning it black. Today it houses the Department of History of the Ukrainian Diaspora of the Lviv Historical Museum. The building is currently under renovation.

Arsenal Museum | 5 Pidvalna St.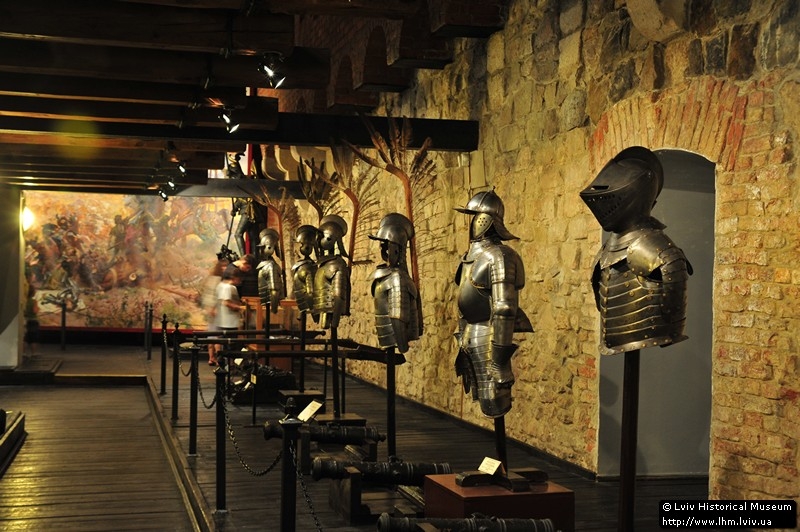 The City Arsenal (1554-56, 1709) served not only as a fortification structure, but also as a warehouse for weapons and ammunition. In 1795, after significant reconstruction and rebuilding, the arsenal became a prison, and in 1800 a military compound.
Today it is a museum of historical weapons.
Specialized Museums
Discover different aspects of Lviv and Galicia's history in its specialized museums.
Pharmacy Museum | 2 Drukarska St.
Founded in 1735, "Under the Black Eagle" is the oldest operating pharmacy in Ukraine. Today it is also a 16-room museum with a rich collection of historical artifacts including pharmaceutical instruments, a large collection of books on pharmacy and alchemy, and samples of medicine.
Open from 10 a.m. to 5 p.m. everyday.
Read more on Atlas Obscura
Museum of Ethnography | 15 Svobody Ave.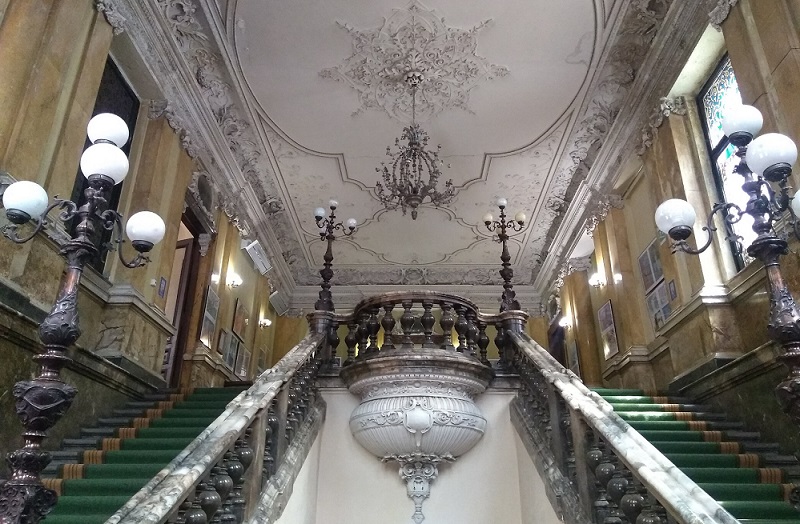 Located in the former Galician Savings Bank, built 1889-1891 by Julian Zachariewicz in the style of late Historicism (neo-Renaissiance). Today it houses the Museum of Ethnography and Crafts, with a large collection of cultural and everyday objects of Ukrainian life, household tools and instruments, and folk arts and crafts from the nineteenth and twentieth centuries.
A branch of this museum is also located at 10 Rynok Square.
Open everyday except Mondays from 10 a.m. to 5:30 p.m.

Rusalka Dnistrova | 40 Kopernyka St.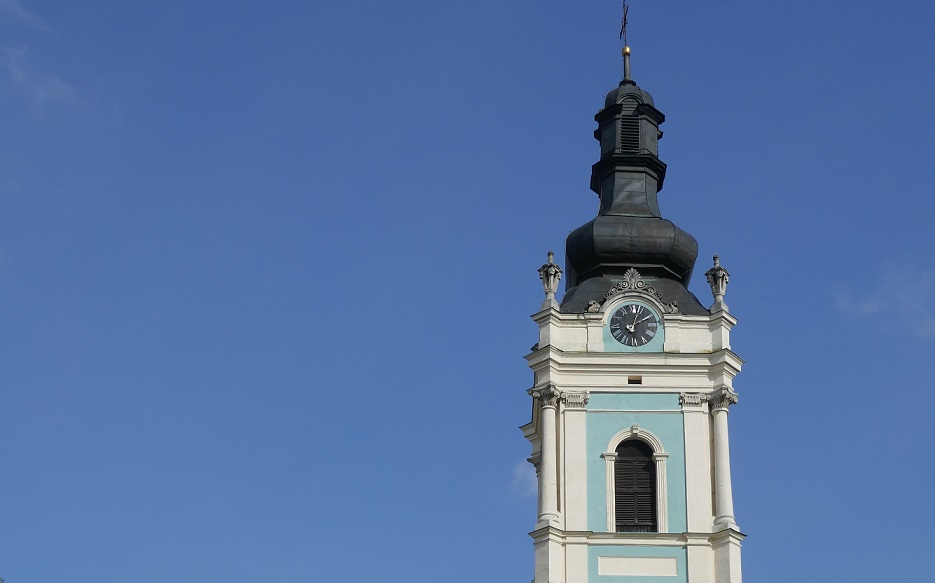 The museum's exhibit is located in the belfry of the Holy Spirit Church – a Baroque monument of the 18th century. In 1783 the Holy Spirit Church was handed over to the Greek Catholic Theological Seminary. Prominent activists of Ukrainian culture, members of the Ruthenian Trinity Markiyan Shashkevych, Ivan Vahylevych, and Yakiv Holovatsky studied there. In 1939 the church was destroyed by a German bomb — only the bell tower survived. The museum is dedicated to the history of the almanac Rusalka Dnistrova, the first collection of Ukrainian literature to appear in Western Ukraine (1837) and the activities of the Ruthenian Trinity.
Open 11 a.m.-6 p.m. Tues. through Sat.; Sunday 12 a.m-5 p.m.; closed Mondays
More information: lviv.travel