In the part of Galicia that is today Ukraine, dating certain remnants of the past can be relatively easy due to the language of the inscription — anything in Polish dates from before WWII. On the other hand, in a city like Przemyśl where Polish was and still is the official language, the used language is not a helpful tool in determining the time period of an object.
However, typography, material, and wear and tear can help date items like manhole covers, as can comparing them to ones in places like Lviv. Taking these factors into consideration, I was able to find quite a few prewar manhole covers in Przemyśl.
Bracia Wiśniewscy
Several manhole covers were produced by the Wisniewski Brothers factory.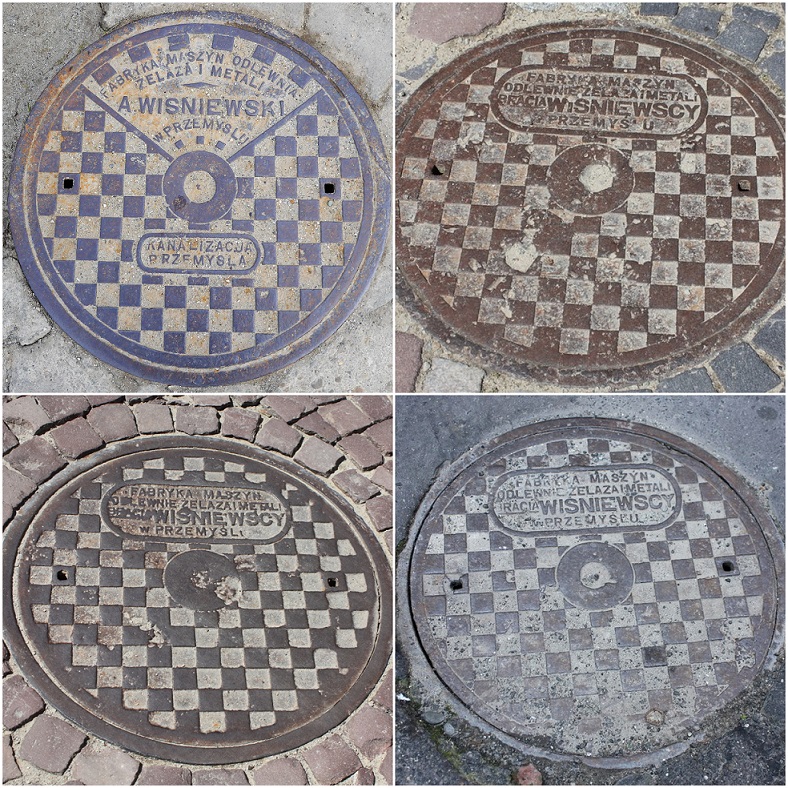 A business directory from Przemyśl 1938 lists the Wiśniewscy brothers' hardware store:
Below is a cover made by just one of the Wisniewski brothers.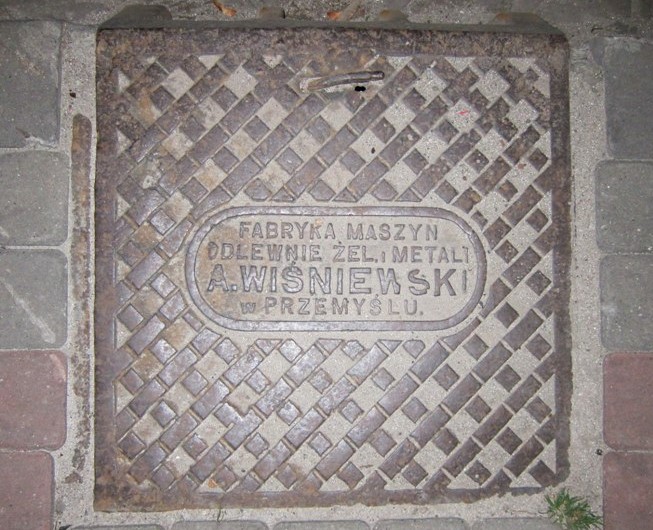 M.Z.W.K.
Likely stands for Miejski Zakład Wodociągów i Kanalizacji, which means Municipal Water Supply and Sewerage Company.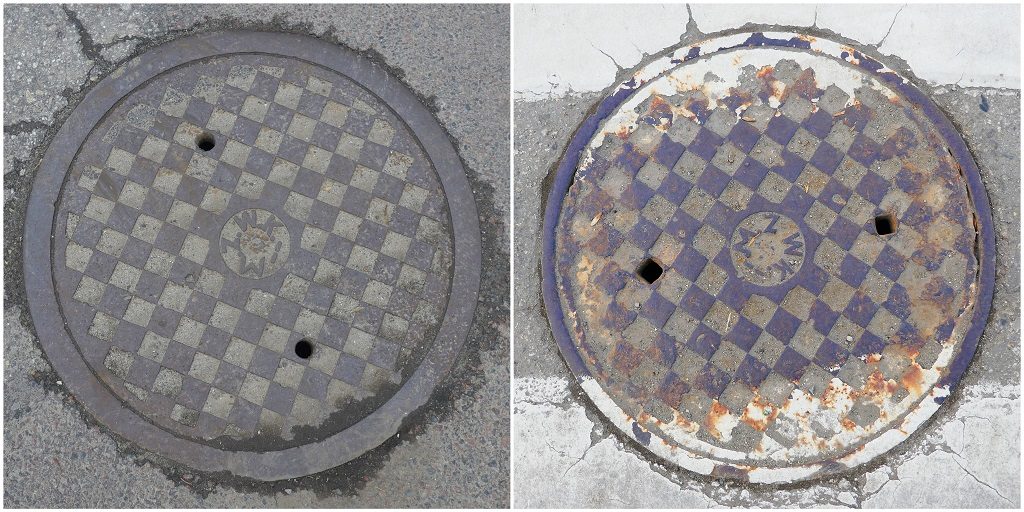 Pomiar Miasta & Zasuwa
Pomiar Miasta means "Measurement of the City." This has something to do with creating the plan for the city for the sewers, water supply, etc.

Zasuwa – Węg-Górka are stop valve covers that were made in Węgierska Górka (a town in the far west of Galicia). Stop valve covers by this factory can also be found in Lviv.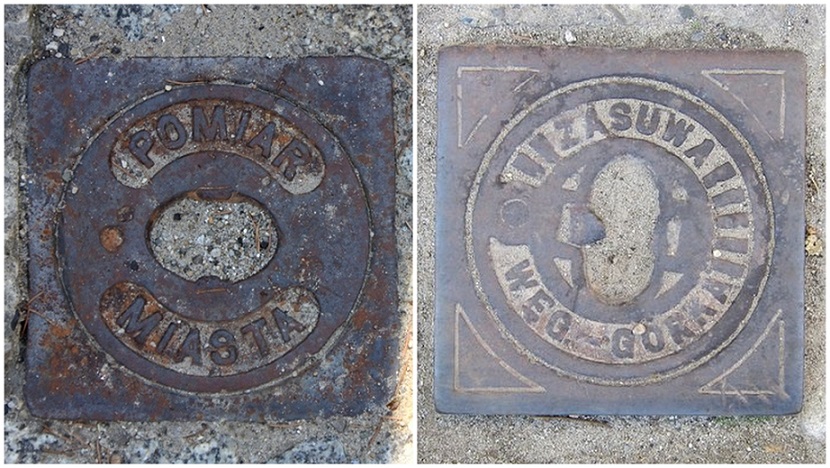 Roman Sapa I Syn – Tarnów
Water valve covers made by Roman Sapa & Son in Tarnów.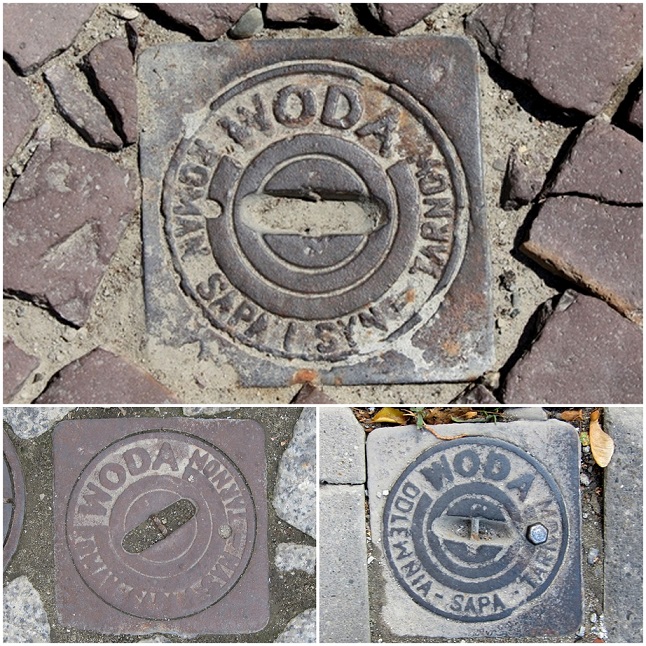 Hydrant Covers
Several different companies are represented on the hydrant covers.
Hydrant covers made by Rudolf Schmidt factory (founded in 1855 in
Biała, situated on the western border of Galicia) can also be found in Lviv as well as Drohobych.