Remnants of old manually operated coal elevators remain tucked away in a some of Lviv's courtyards. These artifacts date from the late nineteenth and early twentieth centuries — a time when coal was widely used for domestic heating.
At that time, coal would have been delivered to the courtyards of residential buildings, often in carts that were pushed along tracks in the entrance ways. Then the coal would have been hoisted up to each floor on an elevator — a much more efficient and cleaner way to deliver coal to households than carrying the heavy load up the stairs and dirtying the inside of the building.
In some cases, such elevators were built inside a building, within the stairwell.
With the coal infrastructure having been obsolete for decades, it is no wonder that over time the elevators have been dismantled. Yet traces have survived in several courtyards around the city (and in a couple of stairwells). Most often, only the guide rails remain; however, in a few places parts of the winch and pulley mechanisms can also be found.
***
In this courtyard, there were elevators on either side servicing both parts of the building. The mechanisms, manufactured by Zygmunt Piotrowicz Lwów, had been largely intact (as pictured below) until a few years ago when parts started to go missing.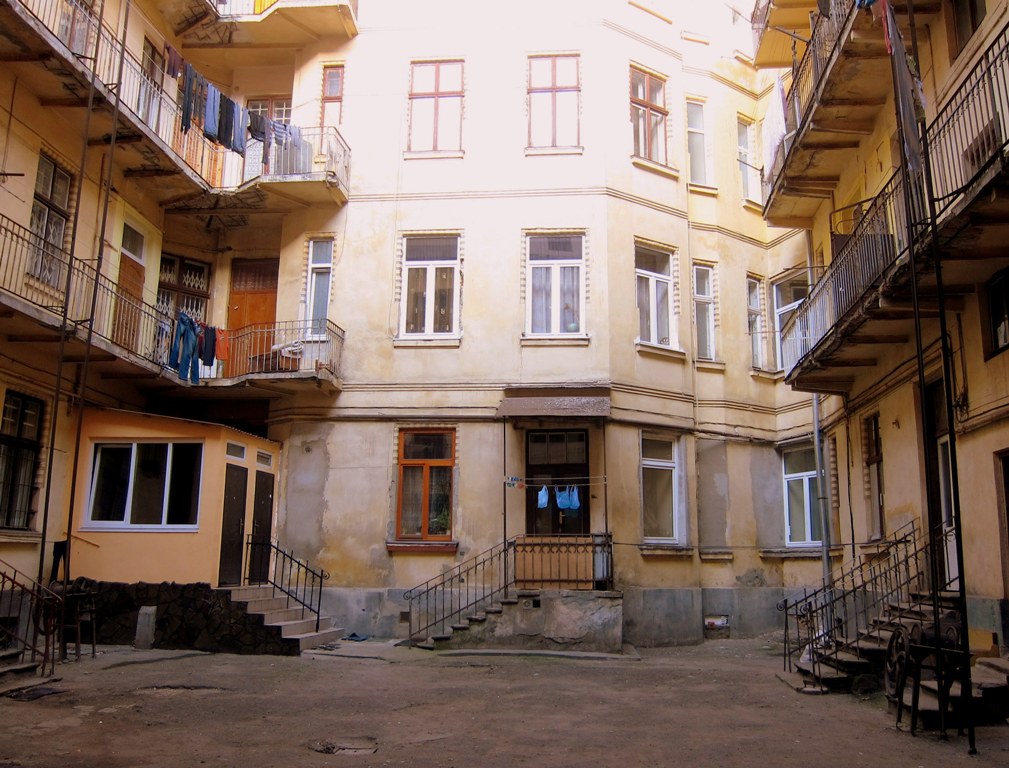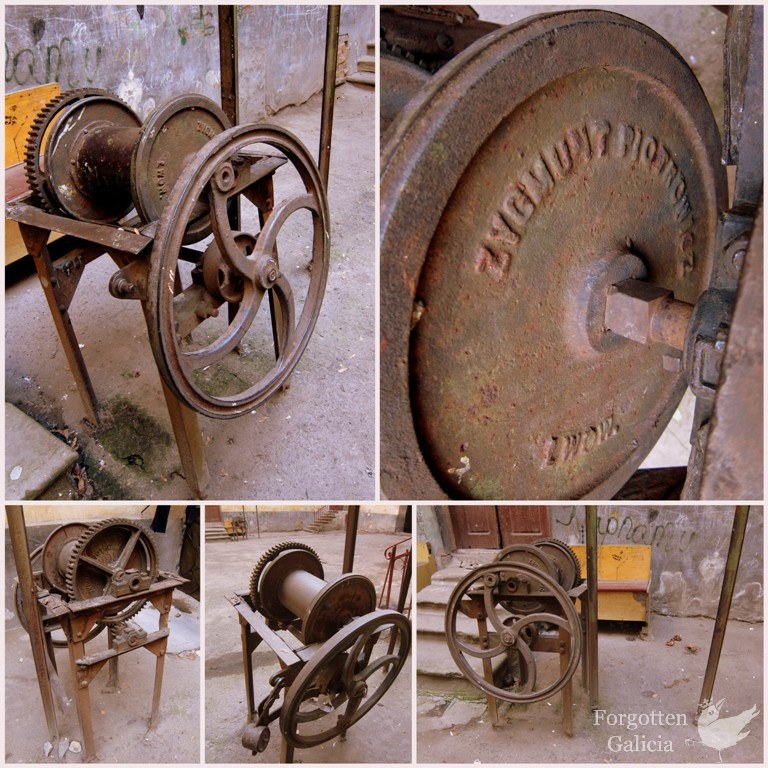 In this courtyard, in addition to the guide rails, part of the mechanism is also in place, but with no manufacturer's mark. Here it is attached to the wall.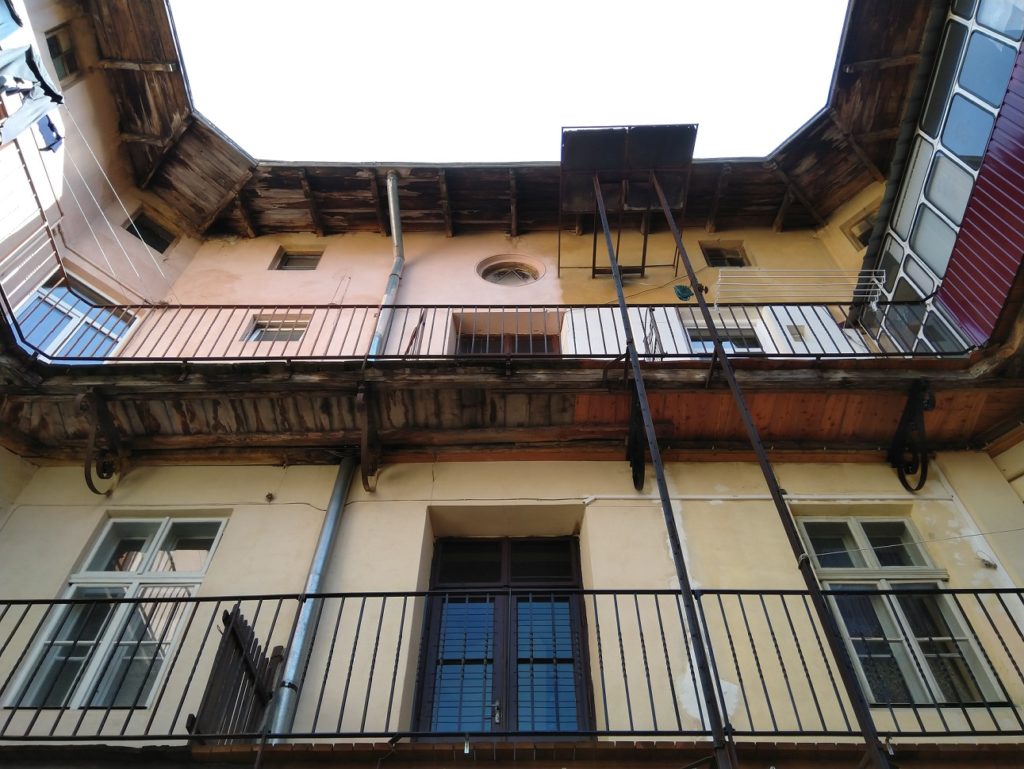 More examples of guide rails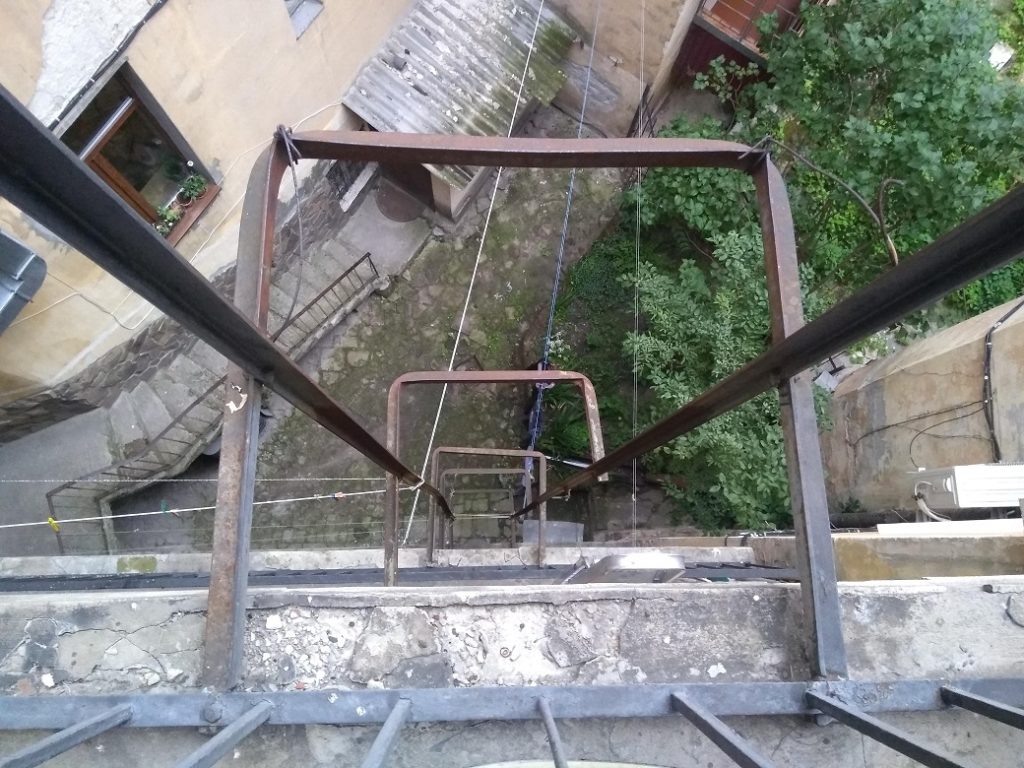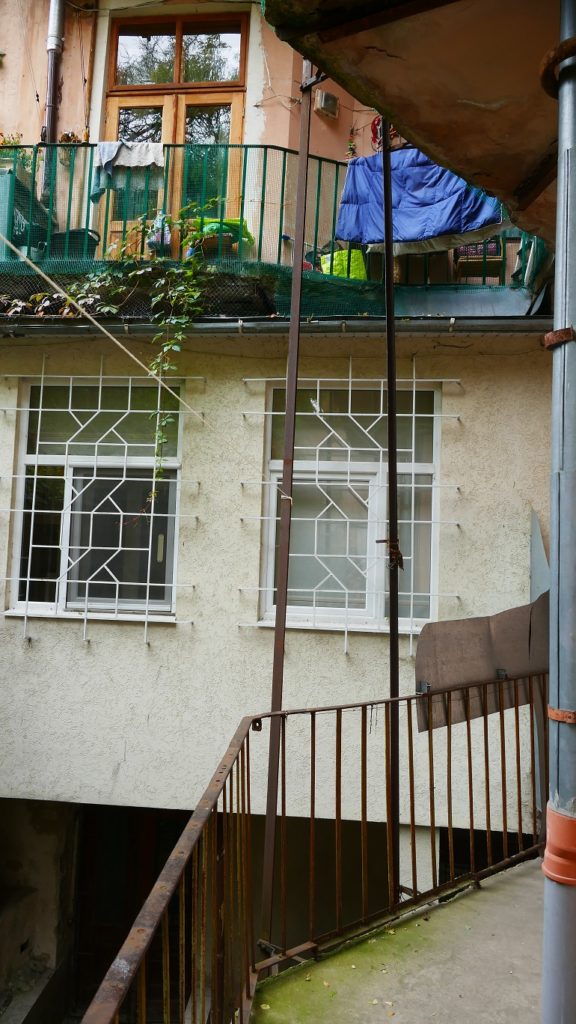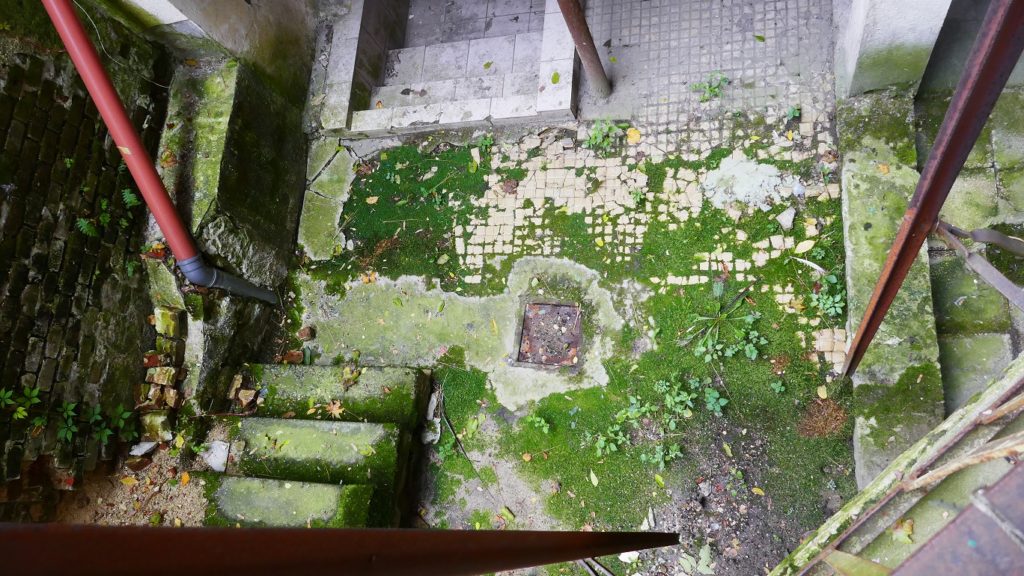 Inside Stairwells
A rare example of an interior, also manufactured by Zygmunt Piotrowicz Lwów as in the first example above.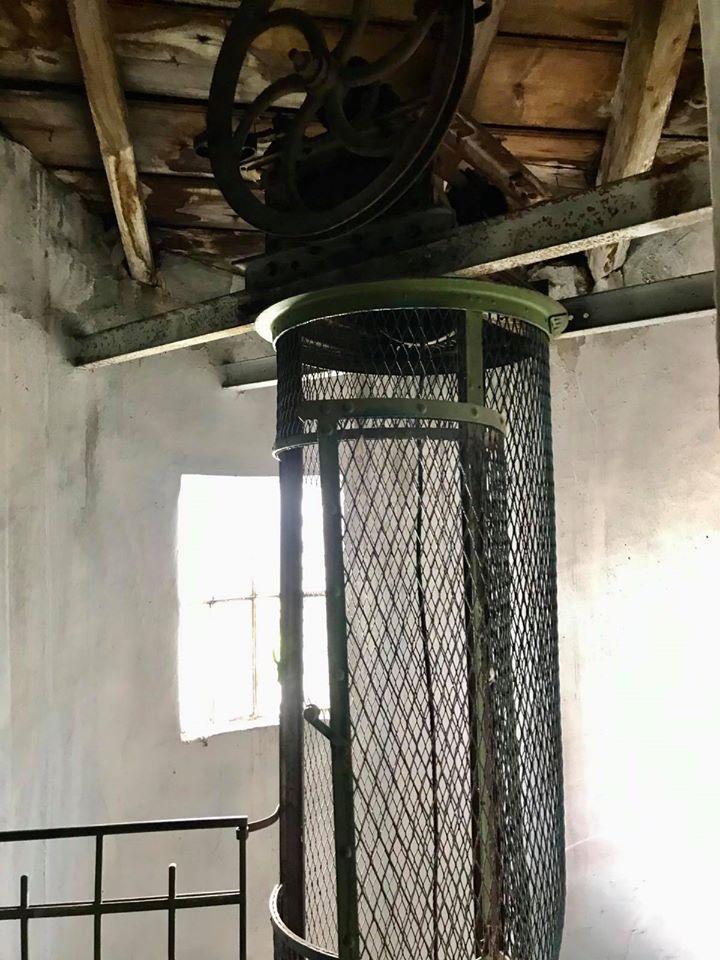 Remnants of a coal elevator can also be found inside the former Bursa of the National House Institute (built 1907)
By Areta Kovalska