Przemyśl (Peremyshl in Ukrainian transliteration) is a city in Poland situated very close to the border with Ukraine. Тhe city has a long Ukrainian history, and still many Ukrainians live there. My grandmother was born there and so I have visited it a several times — and, of course, I was always on the look out for ghost signs and other remnants of the past.
I found a few ghost signs from the prewar period — all but one are in Polish. In Przemyśl, as in Lviv and other Galician cities, the Polish language was the official language and so Ukrainian-language signage was not very widespread.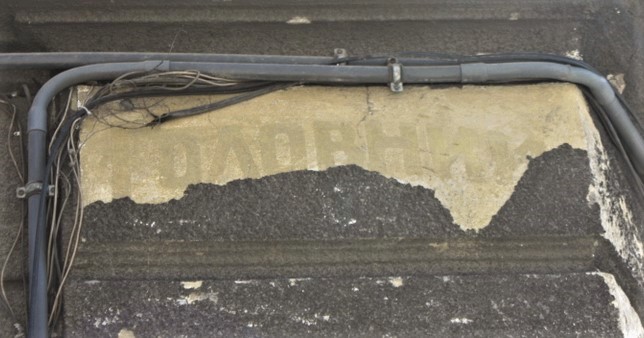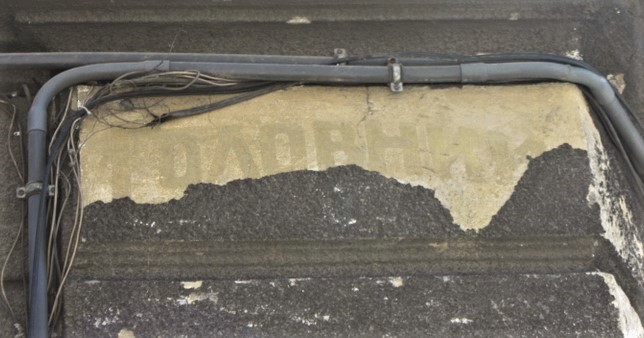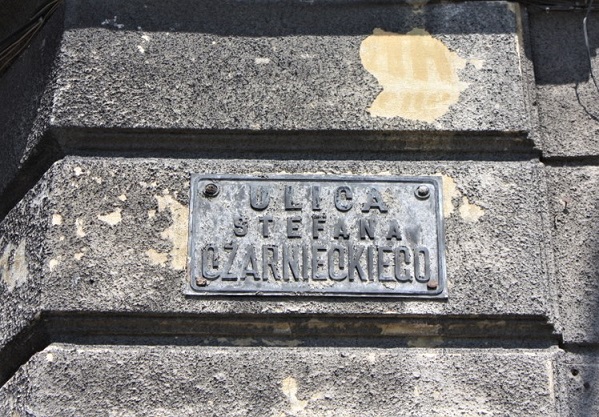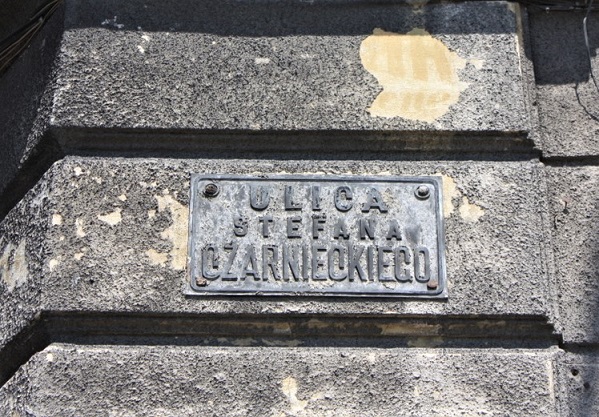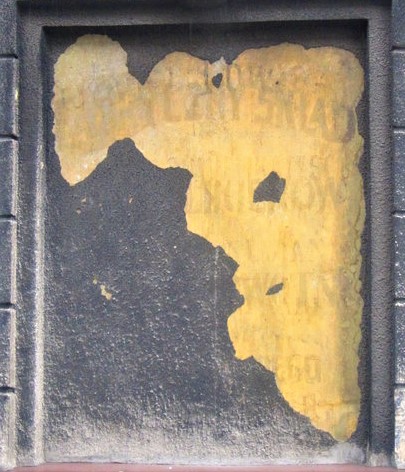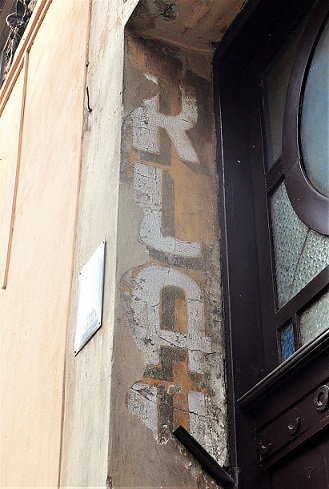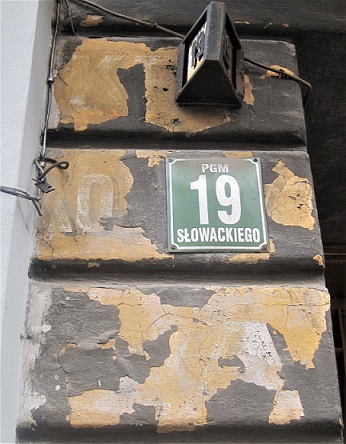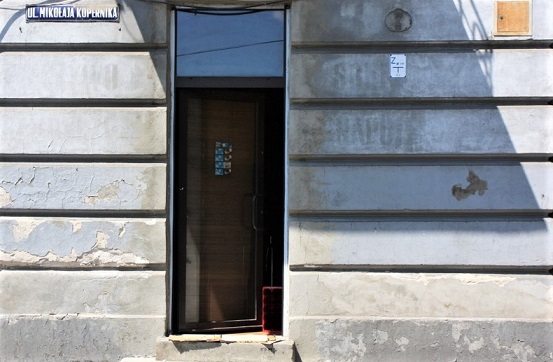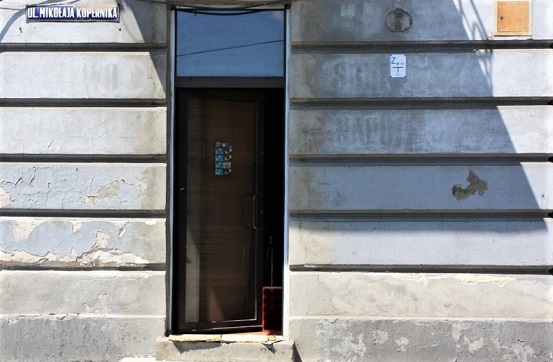 Over the span of several years, more of this ghost sign has been liberated: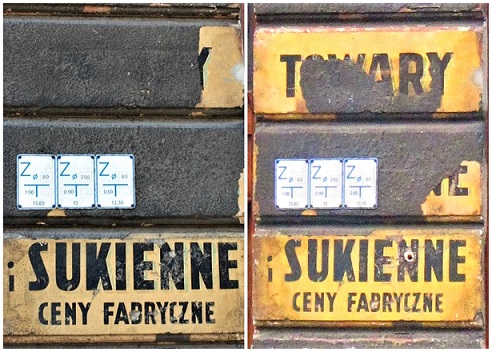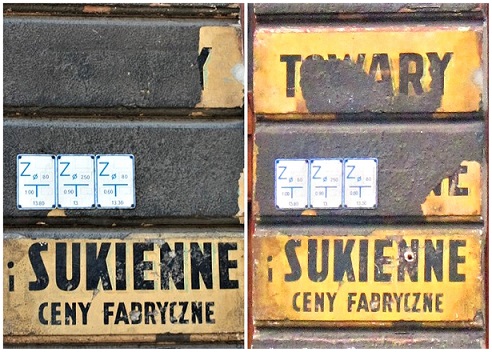 Like in Lviv, I found painted red and white stripes, which date from the interwar period when Przemyśl was part of the Polish Republic. And like in Lviv, they marked a type of store that carried consumer goods, such as cigarettes and sugar, that were regulated by a state monopoly.