Doroshenka is today one of Lviv's most beautiful streets, boasting many outstanding examples of architecture, especially in the styles of Neoclassicism, Historicism, Secession, and Functionalism.
The street's historic name – Sixtuskagasse / Sykstuskagasse (German) and ul. Sykstuska (Polish) – comes from the name of a famous doctor and burgomaster of Lviv, Erasm Sixt (Erazm Sykst), who lived on an estate up the road at the turn of the sixteenth and seventeenth centuries.
Much can be written about the street's history – it has been the setting for many historic events and the home to many famous establishments and historical figures. But this post is dedicated to Doroshenka's depiction on prewar images. Given its rich history and central location, it's no wonder ul. Sykstuska can be found on many old photographs and postcards.
Below is a small collection of images from the second half of the nineteenth century through the beginning of the twentieth century.
Corner of Doroshenka Street and Prospekt Svobody
Doroshenka begins from one of Lviv's main boulevards – Prospekt Svobody. The two corner buildings are most often featured in historical images of the street.
The Neoclassicist building on the left corner was built in the 1850s, originally as a two-story structure. In 1880 Zygmunt Kędzierski designed the reconstruction of the building, adding a third floor. In 1906 Michał Ulam designed the storefront portals on the first floor, and in 1936, Daniel Kalmus.
The building on the right corner, designed by architect Emanuel Gall, was built in 1882. In 1891 Hotel Centralny opened. In 1910 the hotel was reconstructed – on the second floor the City Cafe was opened with a long balcony across the facade. After the last reconstruction in the 1990s, it became part of the next-door Grand Hotel.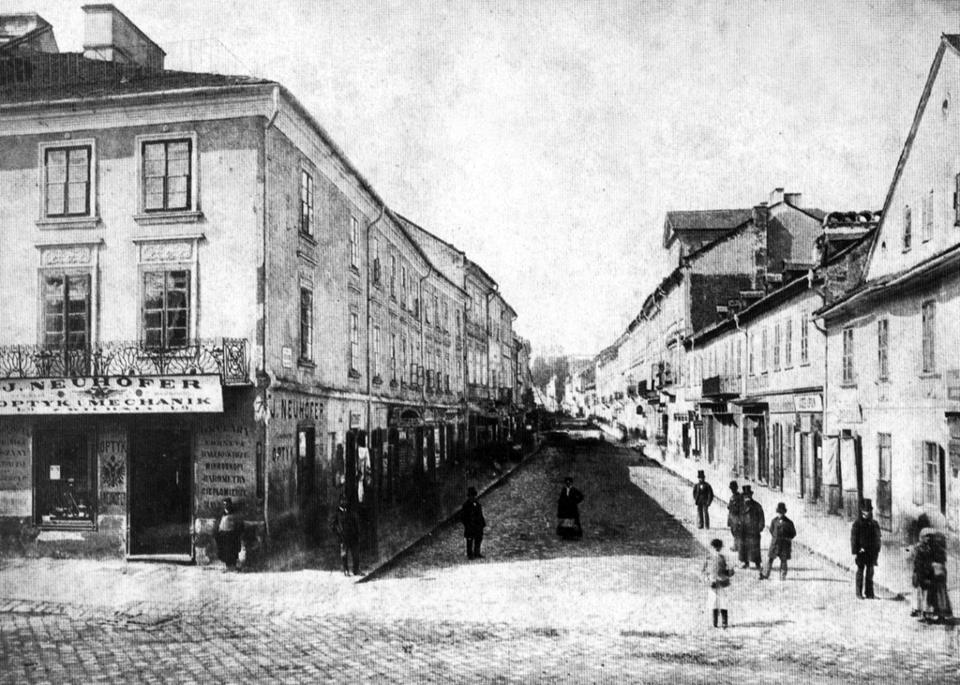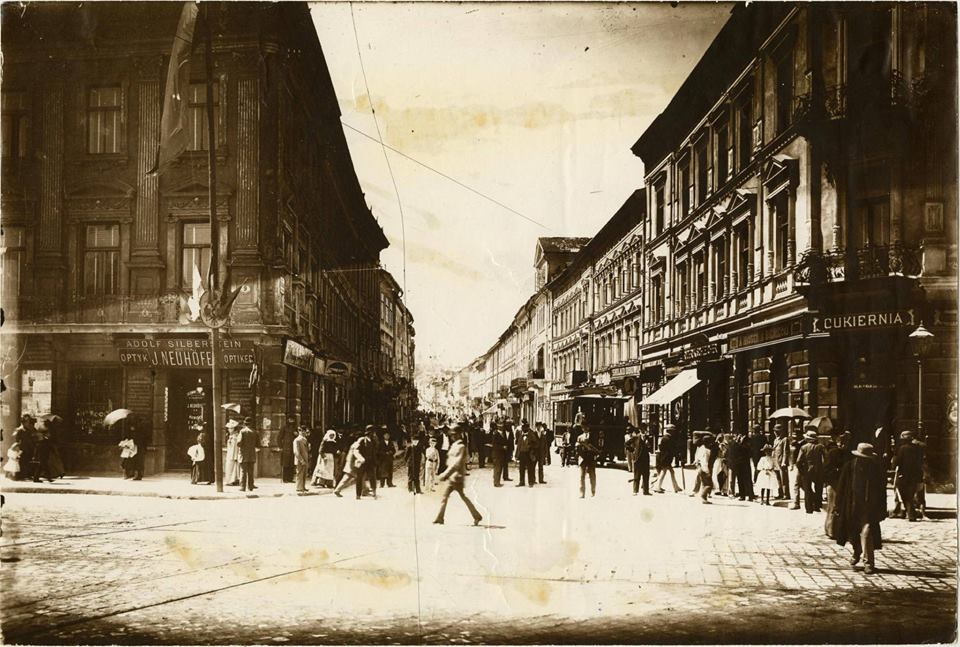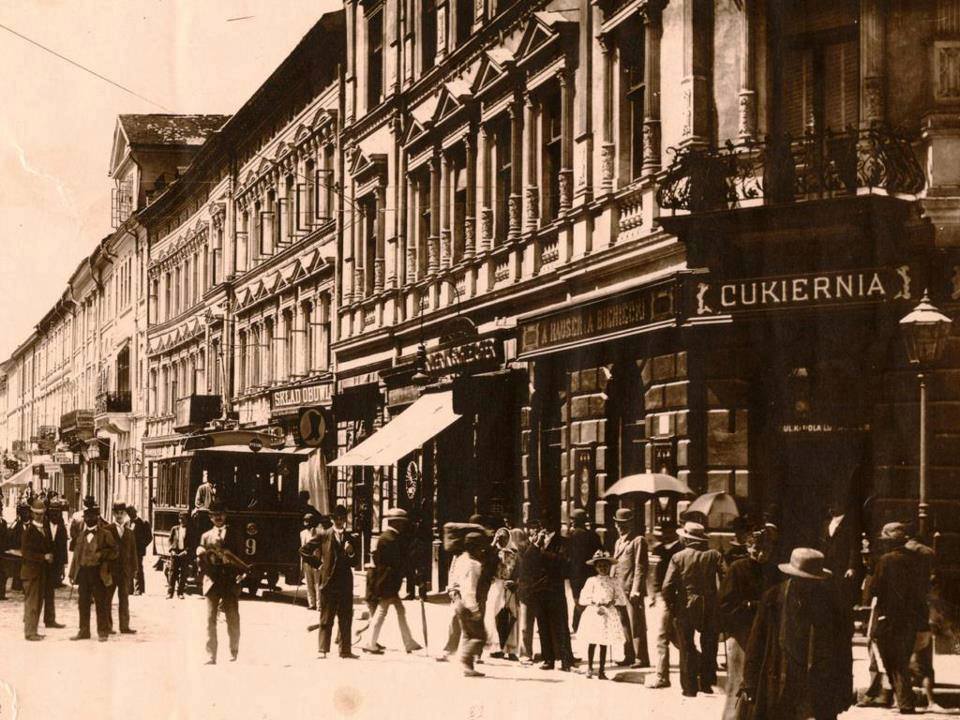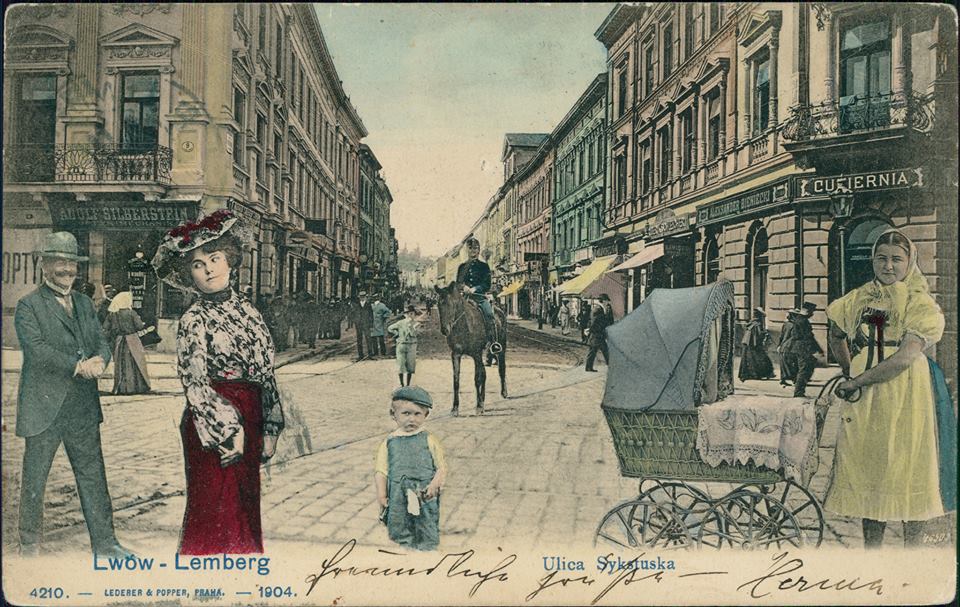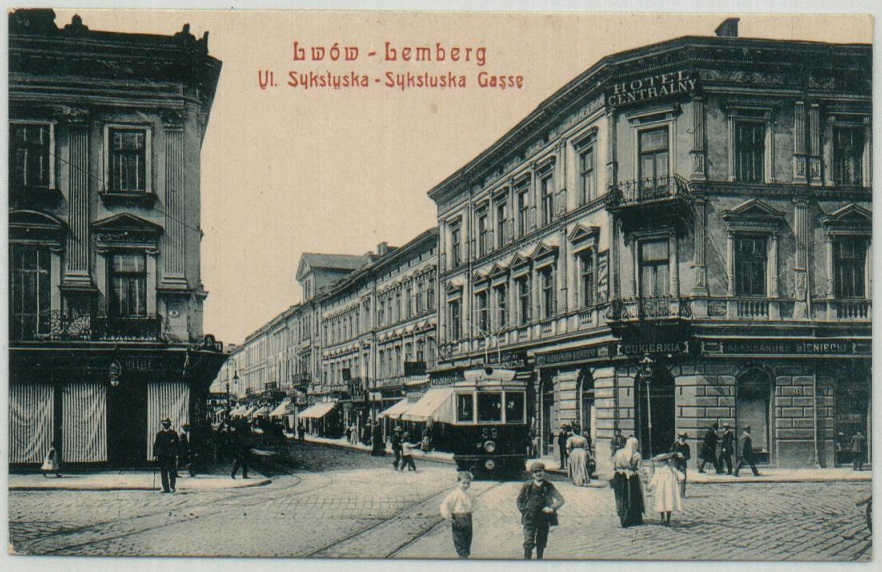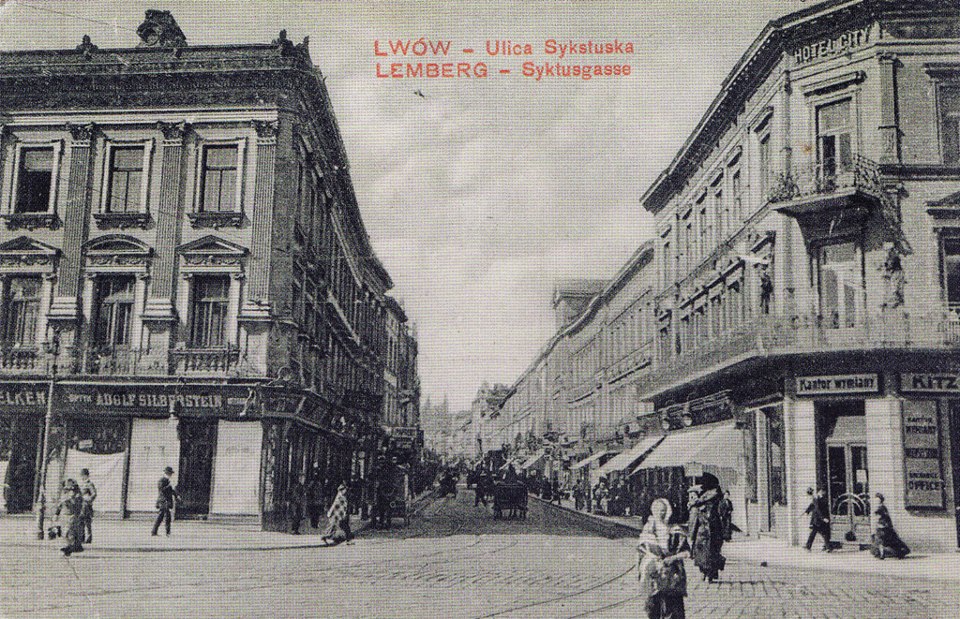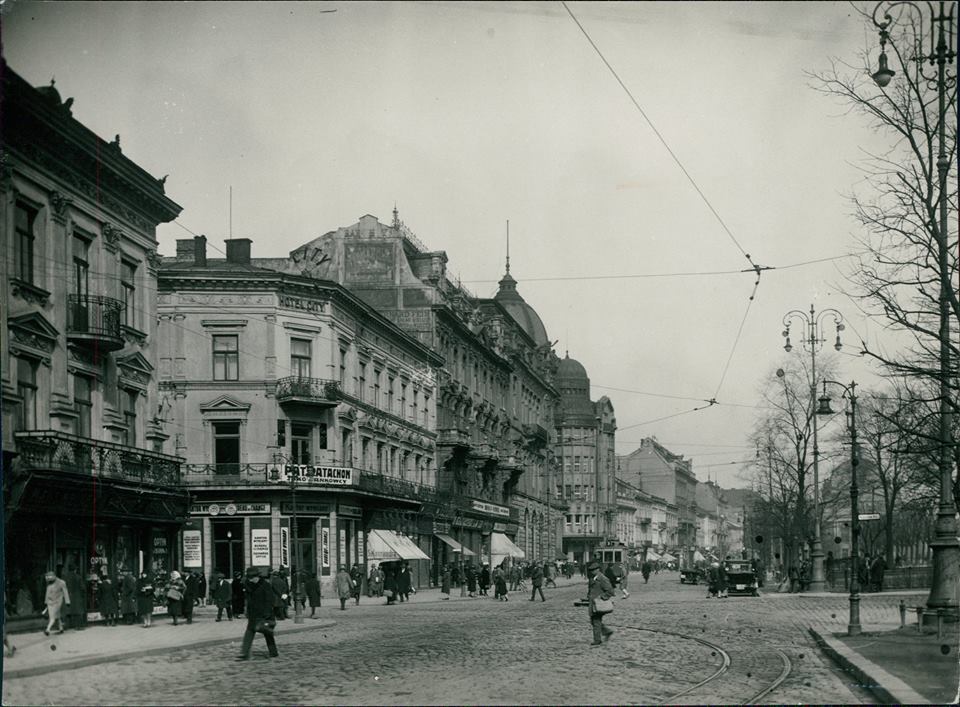 Up the Street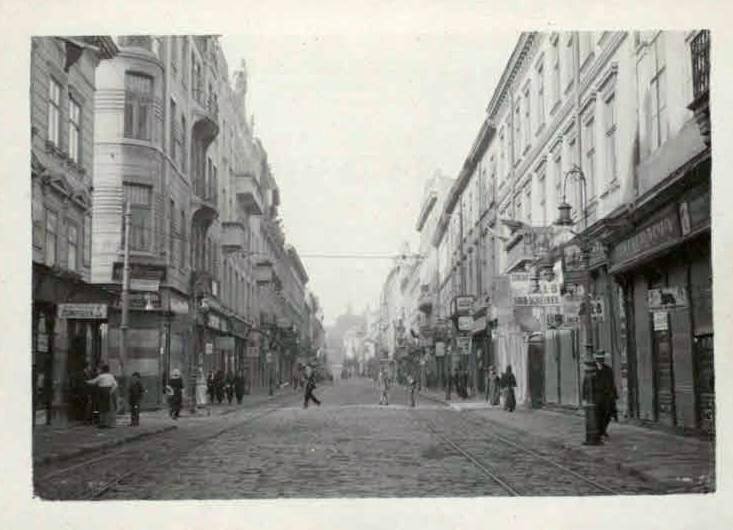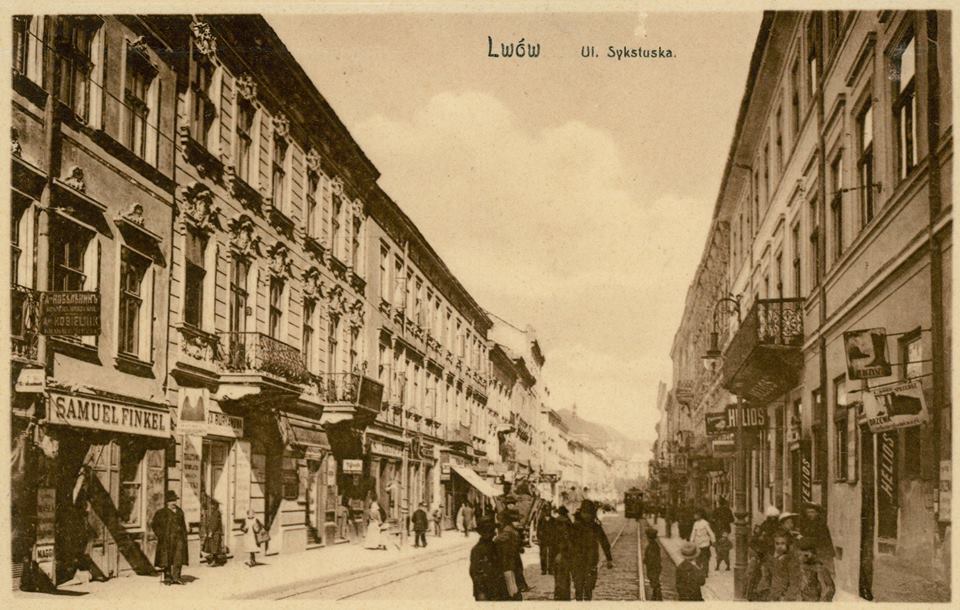 Corner of Doroshenka and Slovatskoho Streets
About halfway up the street is an intersection with Slovatskoho (Słowackiego) Street.
Starting in 1901, the three-story building on the left housed the pharmacy "pod Temidą" (Under Themis).
The building on the right – built in 1892-1894 and designed by architect Jan Tomasz Kudelski for Leopold Bachewski of the famous spirits company – housed the Wschód publishing house and the cafe Maksym. It also the location of the representative office of the shipping companies Cunard Line and White Star, which were used by Galicians immigrating to America.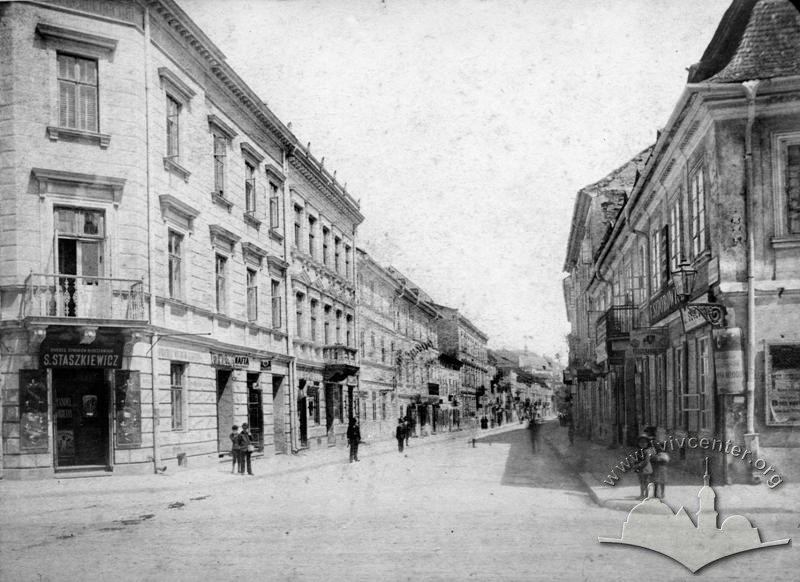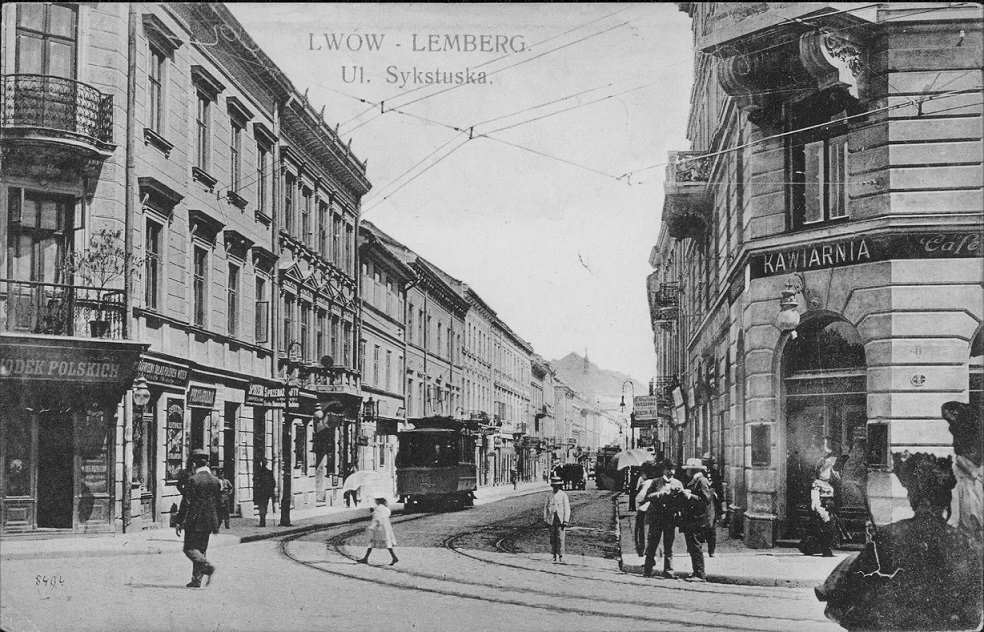 Top of the Street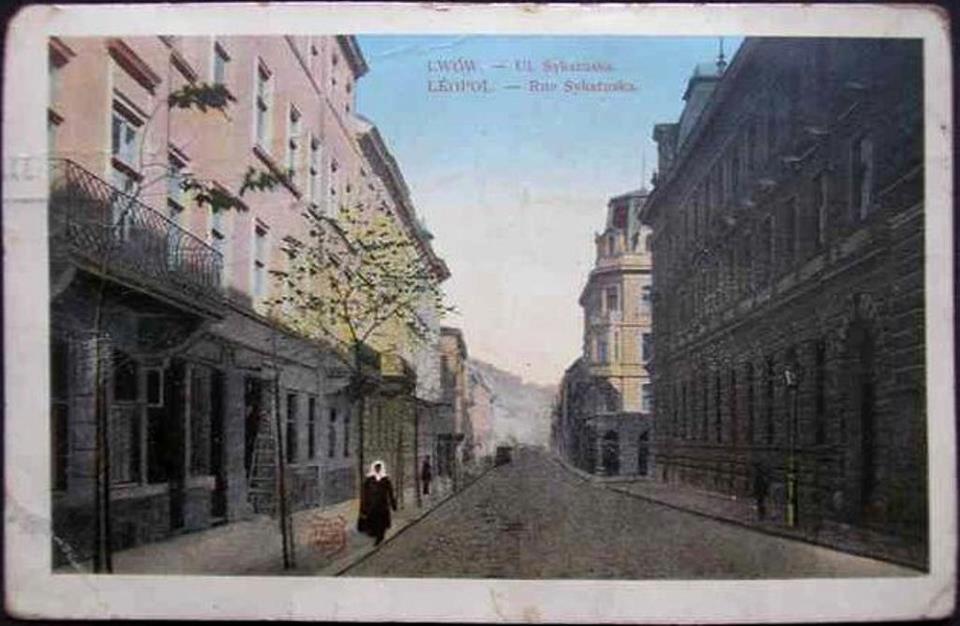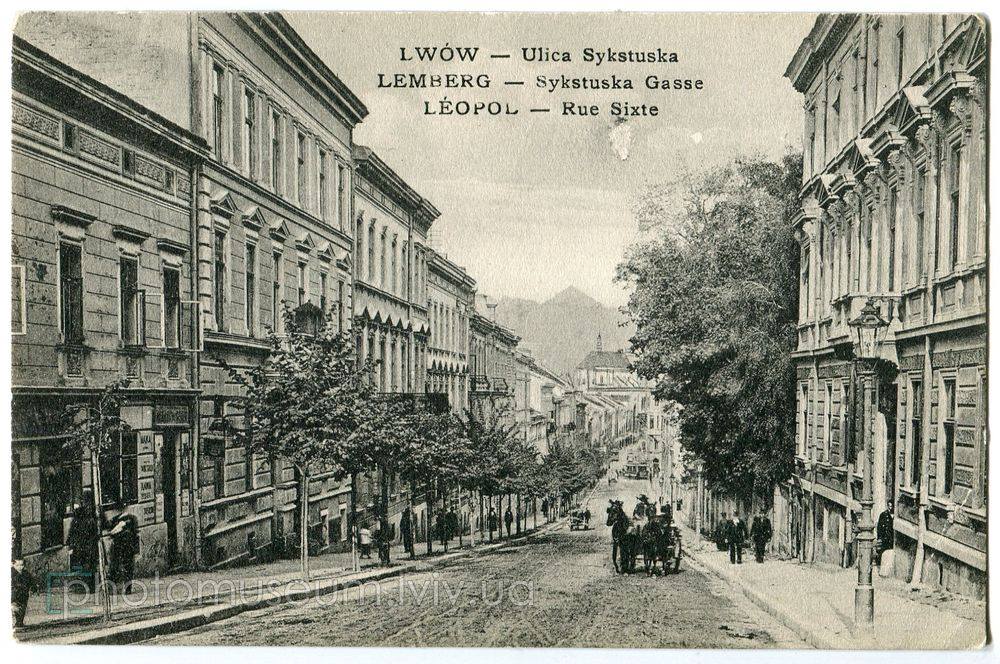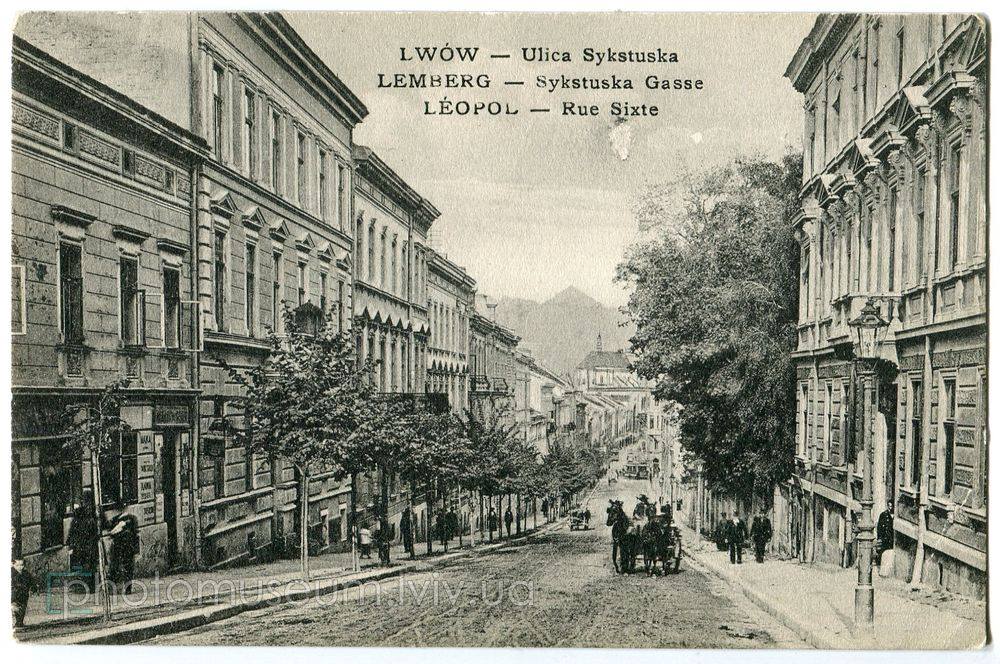 By Areta Kovalska