Name: Narodna Torhovlia (People's Trade)
Type: Consumer cooperative
Founded by: Vasyl Nahirnyi and Appolon Nychai
Years active: 1883-1944
The Ukrainian Cooperative Movement in Galicia addressed the economic plight of the Ukrainian people through the creation of financial, agricultural, and trade cooperatives that enabled Ukrainians to pool their resources, obtain less expensive loans and insurance, and pay less for products such as farm equipment. The cooperatives played a major role in the social and economic mobilization of Ukrainians, most of whom were peasants. Narodna Torhovlia, established in 1883, was the first of these cooperatives.
***
Narodna Torhovlia (People's Trade), the first large Ukrainian consumer cooperative in Western Ukraine, was established in 1883 by Vasyl Nahirnyi and Appolon Nychai. Headquartered in Lviv, the organization served as a wholesaler to private and community-owned stores in villages and small towns throughout Galicia, as a training network for their workers, and as a retailer in the larger cities.
In 1907, the cooperative became a central association of trade and economic unions with an aim to transform community stores (such as those run by churches and Prosvita reading rooms) into Rochdale-type cooperatives. By 1914 the organization had 19 of its own stores-warehouses and 1,244 members (including 93 cooperative members). A total of 831 small stores were associated with the organization.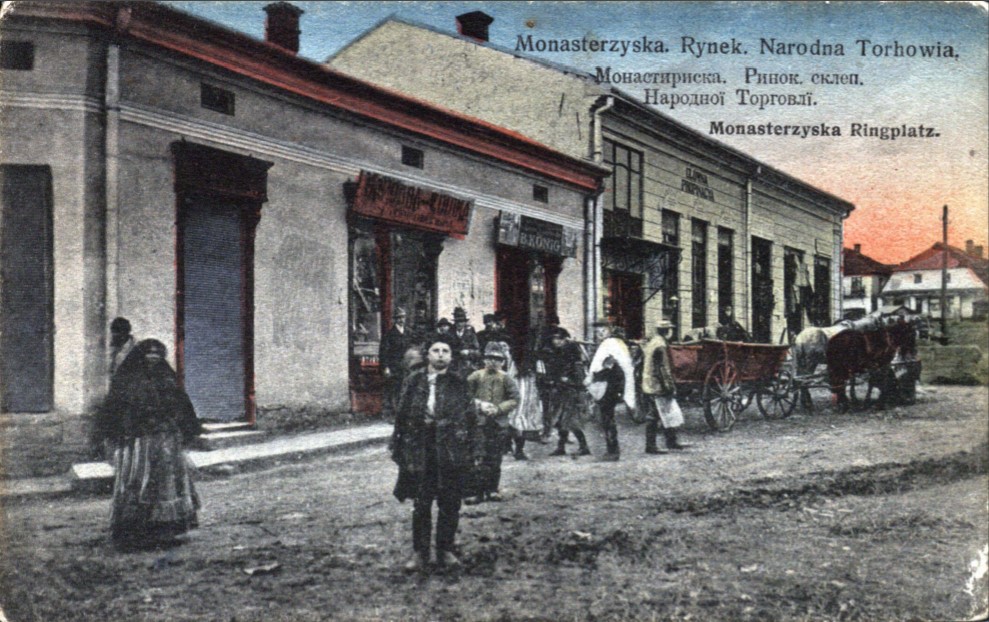 World War I and the ensuing postwar inflation and currency reform by the Polish regime wiped out much of the cooperative's capital. As a result, the cooperative was restructured: Tsentrosoyuz (Association of Cooperatives Union) took on responsibility for rural consumer cooperatives, while Narodna Torhovila continued to oversee those in the cities. Other tasks of Narodna Torhovlia were to maintain relations with cooperatives in Western Europe and individual producers, to import goods to be sold in Ukrainian cooperatives stores, to sell goods produced by Ukrainian cooperatives and manufactures, and to train cooperative workers.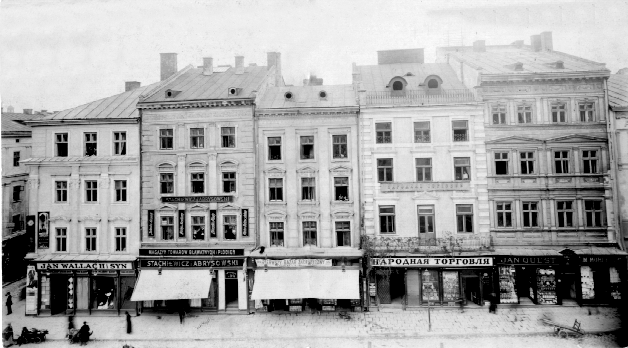 By 1937 Narodna Torhovlia owned 31 stores and warehouses (including 3 in Volhynia). It had a membership of 6,443, including 5,837 individuals and 86 urban consumer cooperatives. Over 60 percent of the goods handled by Narodna Torhovlia were sold through the organization's own stores. In the interwar period the leading figures in the cooperative included Mykola Zaiachkivskyi, Mykhailo Lazorko, Yuliyan Pavlykovskyi, and Dr. Oleksander Baryliak.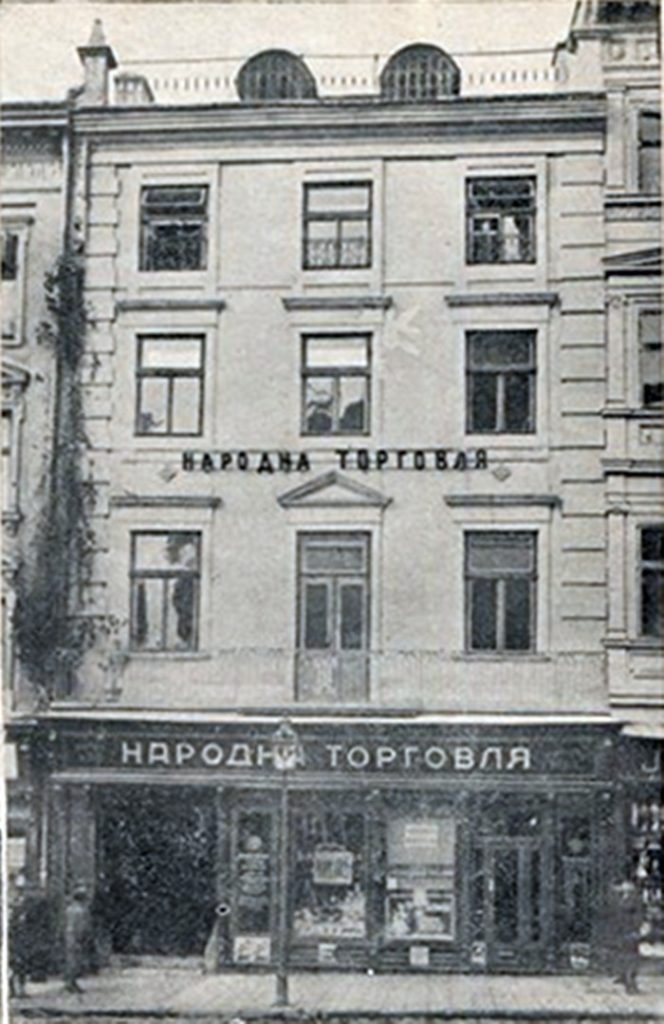 Narodna Torhovlia was dissolved in 1944 by the Soviets.
***
In the interwar period, my grandmother Bohdana Levytska worked in the Narodna Torhovlia in Brody. My great-aunt Maria Levytska-Zahoruiko mentions this in her memoirs U Kozhnoho Svoya Dolia:
"Bohdana secured a job as a cashier at a large Ukrainian store called Narodna Torhovlia, the first Ukrainian cooperative association in Galicia, which opened in 1883, and whose administration was based in Lviv. Our stepfather's brother-in-law, Dr. Oleskander Baryliak, one of the directors of the Central Narodna Torhovlia in Lviv, helped her secure this position.
[…]
"It was only in Ukrainian establishments, including Maslosoyuz, Tsentrosoyuz, Narodna Torhovlia, and other cooperatives, that Ukrainian youth could find work. The shops for these companies usually hired unmarried girls. If one of them married she was usually let go. The husband was supposed to support the family, but if the Ukrainian husband was unemployed it was difficult and sometimes even impossible to start a young family. Usually the clerks were young, often with advanced degrees. There were not, however, enough positions for everyone."
Here are some images from my family's collection of what the Narodna Torhovlia shop looked like in Brody in the interwar period: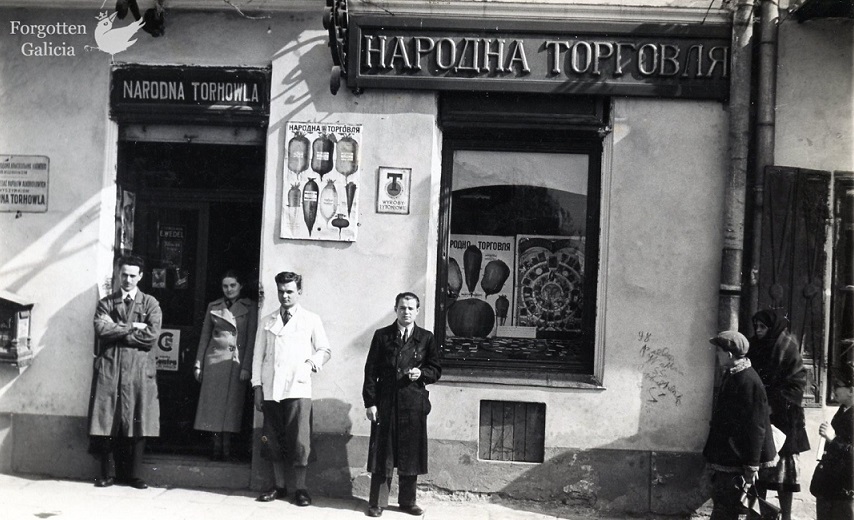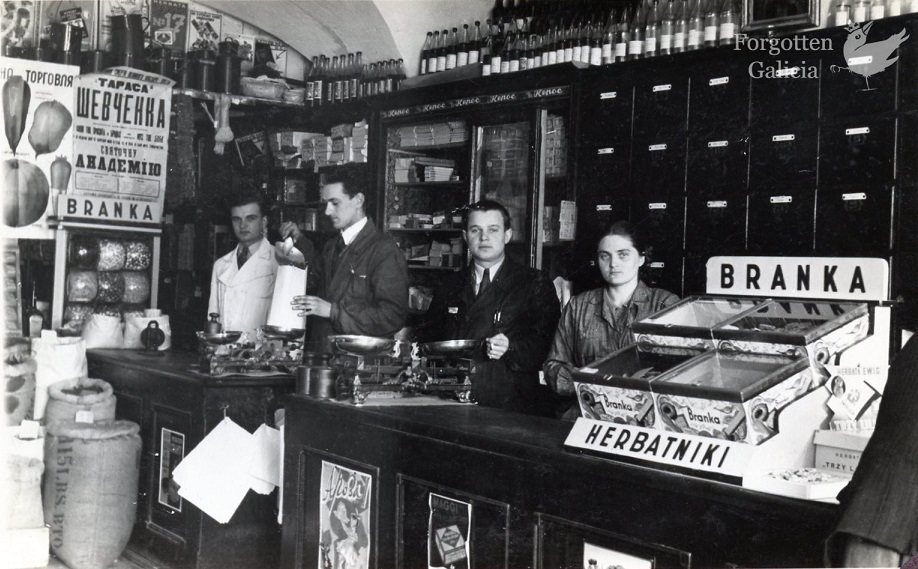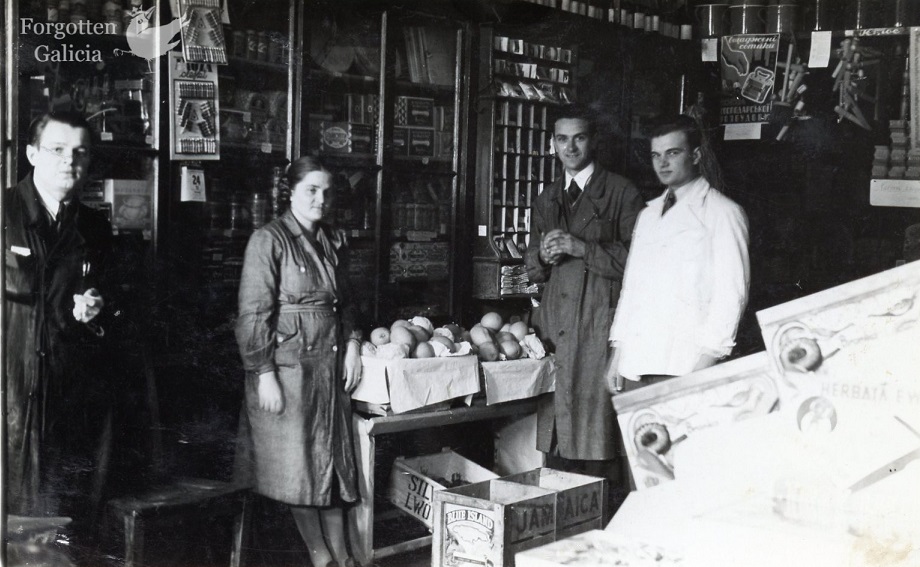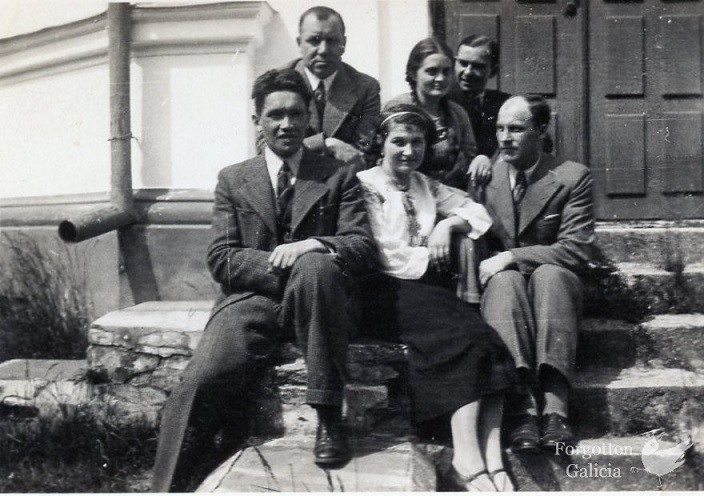 By Areta Kovalska