Ivano-Frankivsk, formerly known as Stanisławów, was one of the largest cities in Galicia, and so it is no wonder that many relics of its prewar past can still be found in the urban landscape. In particular, quite a few manhole covers and storm drains still serve the city's infrastructure. 
From an interview with Tadeusz Olszański about Stanisławów: "The Soviet government did everything possible to erase all traces of Polish culture. Churches and synagogues were destroyed. Our cities fell to ruin…The Soviets, however, failed to obliterate many traces of Polish culture. I was moved to discover the inscription Jaworski & Sons on manhole covers and street lamps, on the iron benches in parks. And in many different places, which have been carefully restored by the city."
Below is a small sampling of these relics as well as a brief description of the companies that manufactured them.
R. Jaworski i Synowie "Kraj" Stanisławów
The Kraj metal factory was founded in 1905 by Józef Lorenz, Ryszard Jaworski, and Aleksander Tyszkiewicz. In 1910 Ryszard Jaworski became owner, and later his sons took over. After WWI the company continued to grow. Kraj became the second largest company in the entire province of Stanisławów and the quality of their products was considered first-rate. WWII halted the activities of the Jaworskis in Stanisławów. The plant was nationalized, and after the war the family was deported to the so-called Recovered Territories. Yet traces of their work remain in the city, as seen below: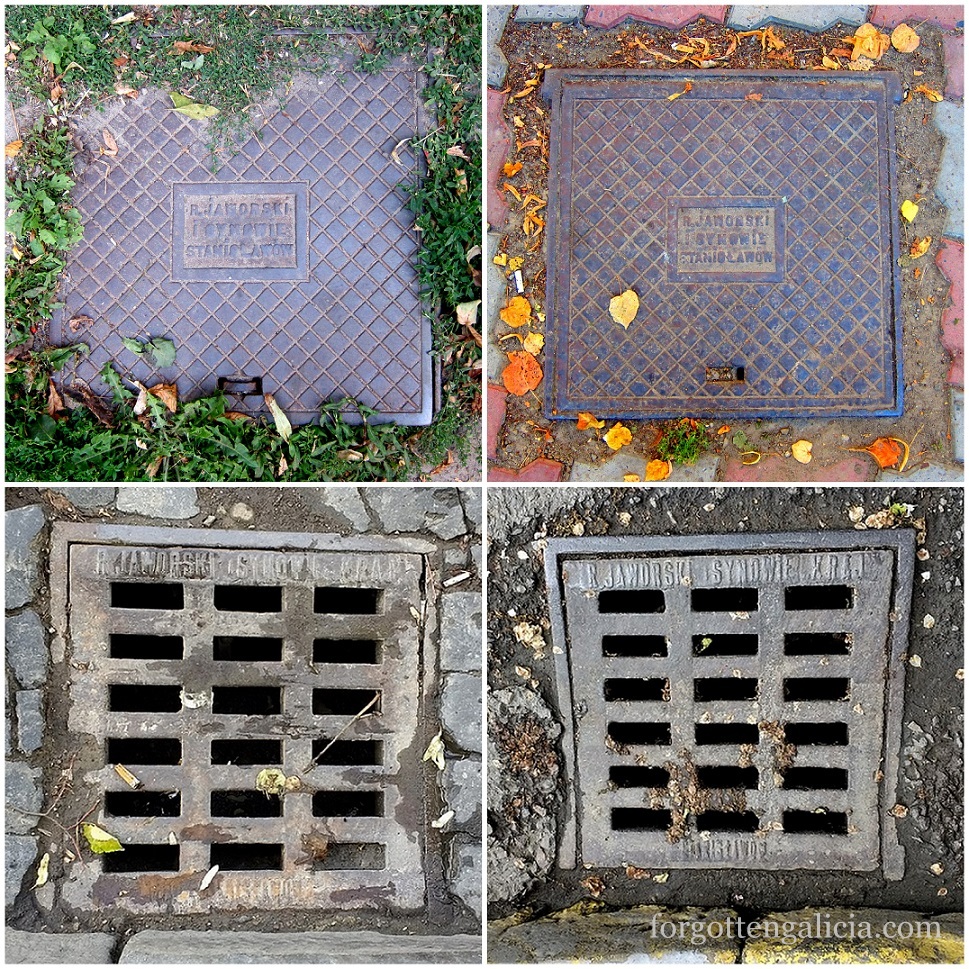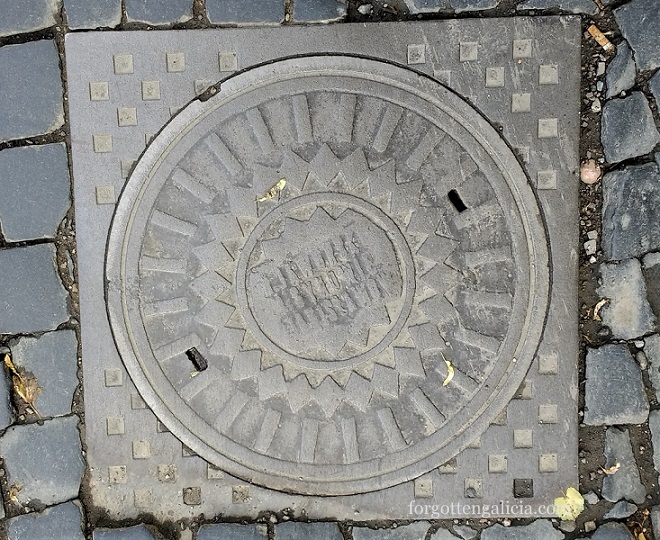 R. Jawowski i Synowie in Stanisławów in addition to the above-mentioned products also made pumps and hammers, as advertised below: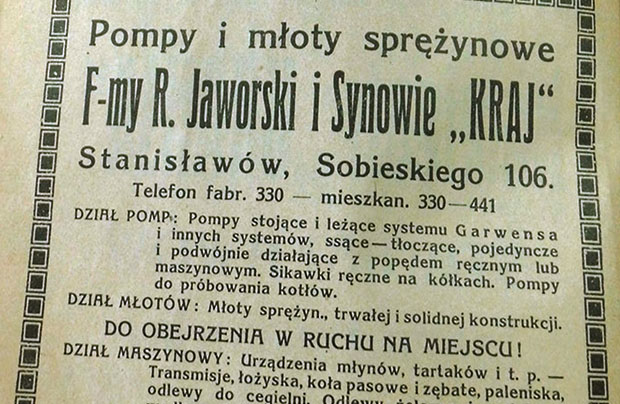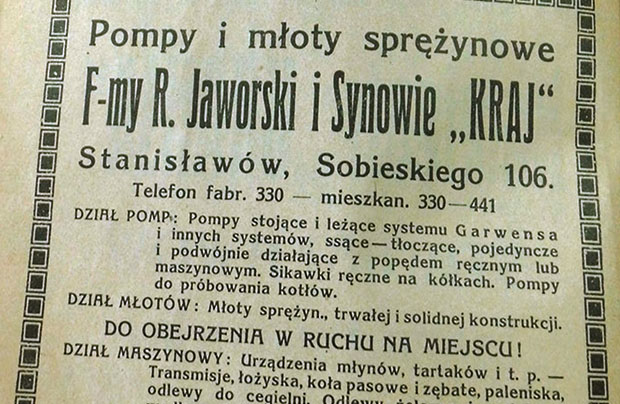 Fabryka Maszyn Br. Biskupscy sa w Kołomyi
The inscription below reads Fabryka Maszyn Br. Biskupscy sa w Kołomyi (Biskupski Brothers Machine Factory in Kołomyia). One of the brothers was Lublin Biskupski (1840-1916), a soldier of the January Uprising who later became an owner of a machine factory in Kołomyja, industrialist, and merchant.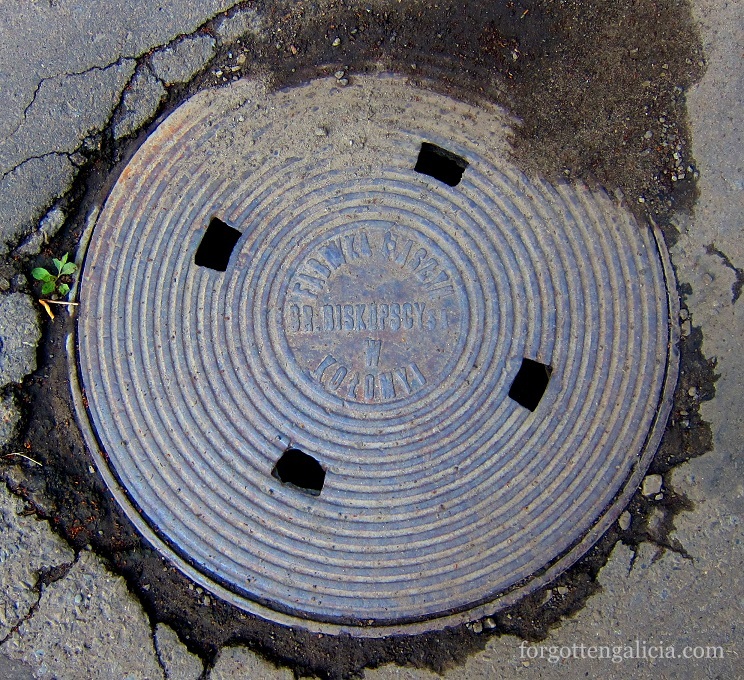 VIS Stanisławów
A manhole cover and storm drain made by the agricultural machinery company Fabryka maszyn rolniczych "VIS":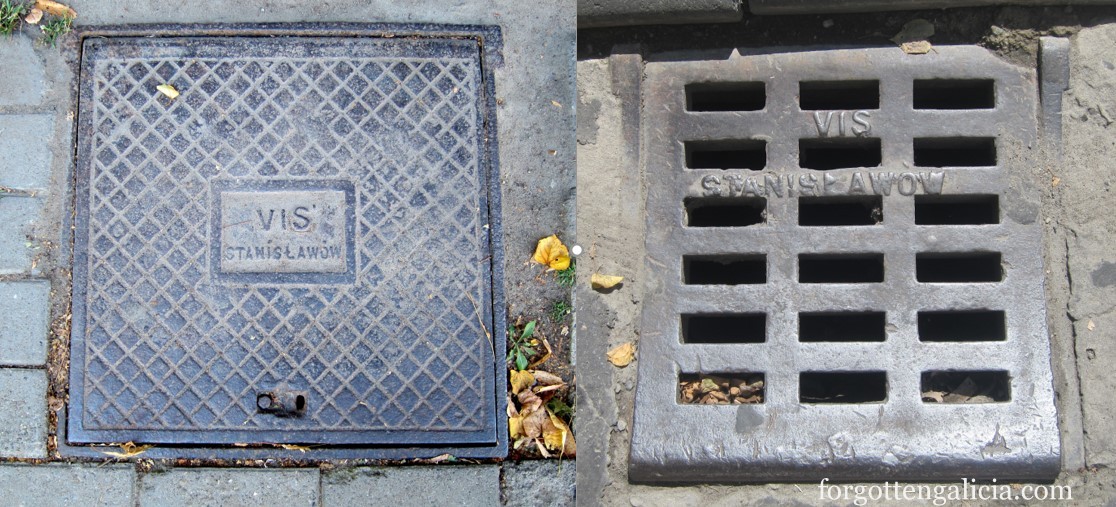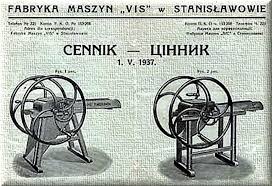 L. Zieleniewski – Kraków
These two manhole covers were made by Ludwik Zieleniewski's Krakow-based company. Before the war S. A. L. Zieleniewski was a leading Galician engineering company, which produced a wide range of parts, equipment, and machines. The company still exists today and is considered one of the oldest companies in the machine building industry in Poland.
Products made by L. Zieleniewski Krakow can also be found in Lviv, in particular lampposts and metal work in the railway station.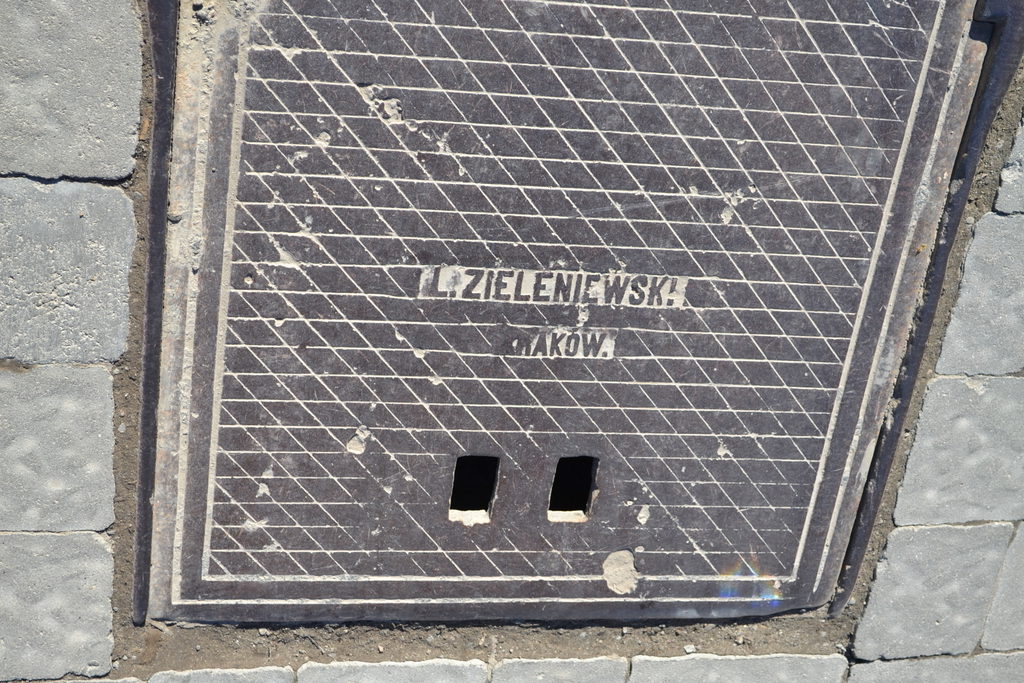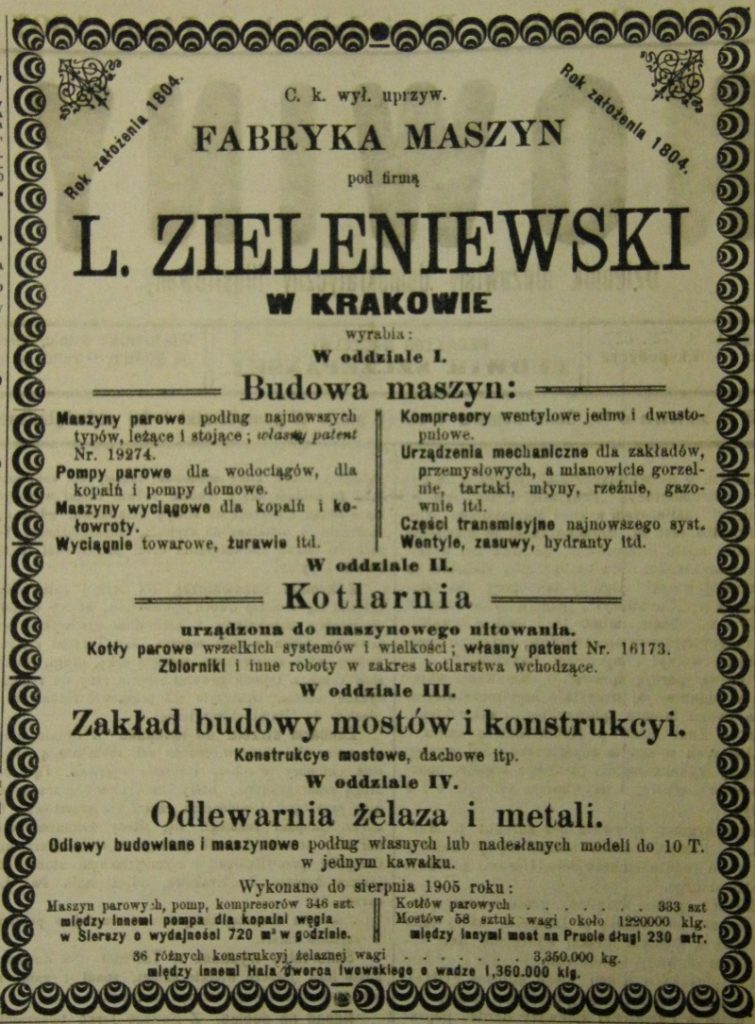 See also: Lost in a Sea of Cobblestones: Lviv's Historical Manhole Covers & Storm Drains
Sources:
https://www.kuriergalicyjski.com/historia/smaczki-z-archiwum/5309-firma-kraj-stanislawowski-znak-jakosci
https://dzerkalo.media/mayu-dosit-togo-kiratu-foto/