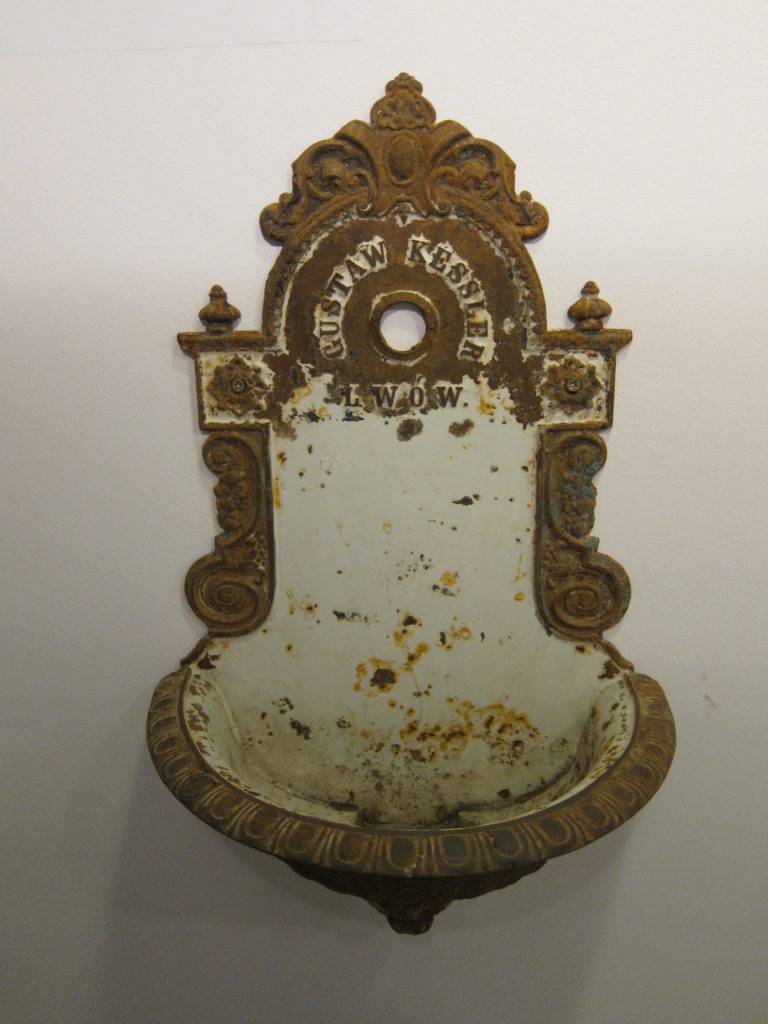 Many of Lviv's old buildings had communal sinks located in courtyards, hallways, or on galleries.
No longer a water source for the residents of these buildings, most of the sinks have been removed and today are popular antiques. Only a handful remain in their original locations, especially the decorative ones with manufacturer's marks. On the other hand, many can still be viewed by the public in many of Lviv's restaurants, which use them as decorations as well as sinks.
These are one of just a handful of antique sinks that can still found in their original location:
Courtyard sink-turned flowerpot.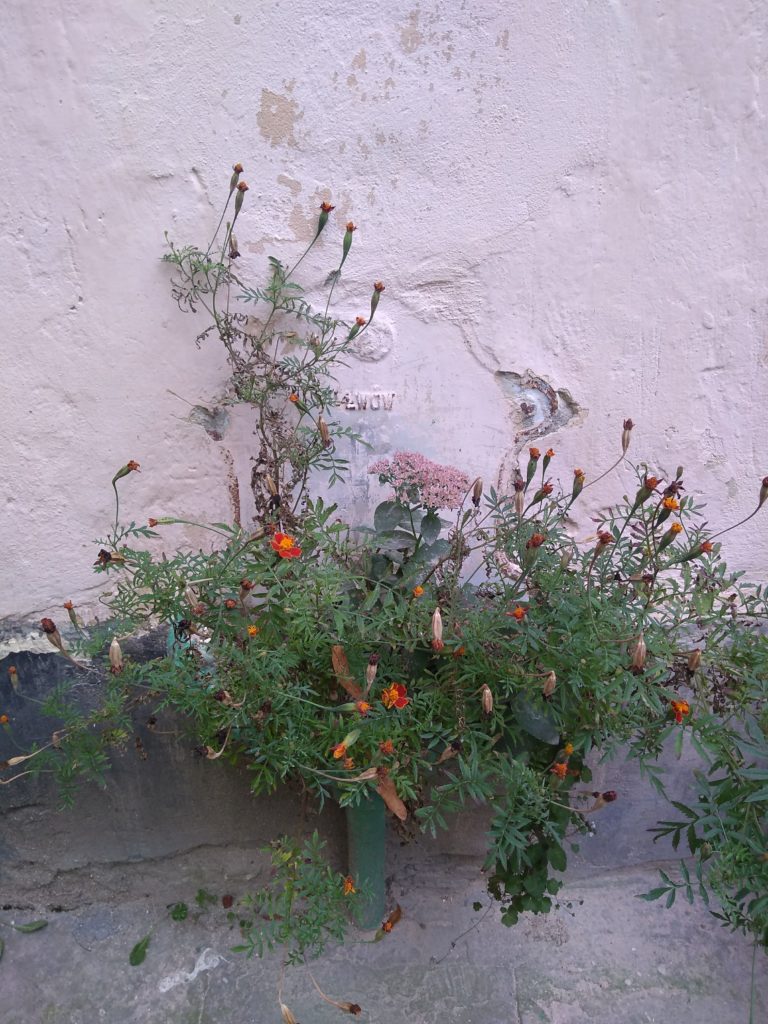 This sink is located in the hallway of an old building: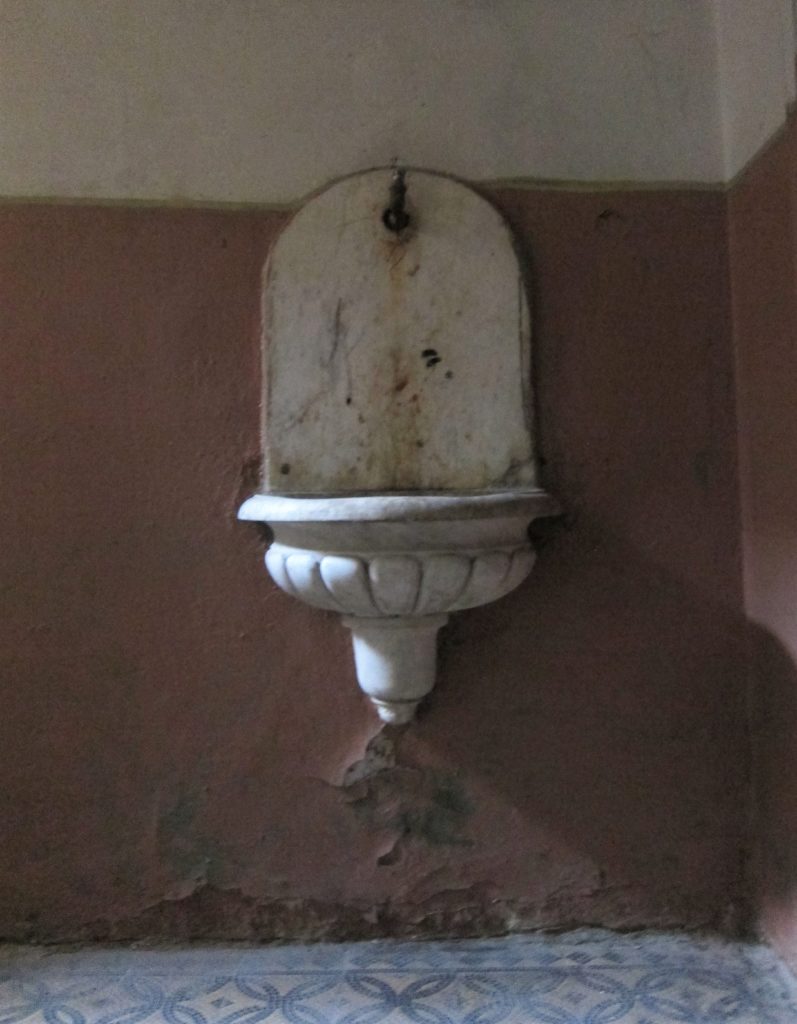 This courtyard sink has been painted over:
The following have been removed:
This one was made by Becker Guss in Vienna. It looks like it has been restored, and so it's possible it wasn't originally found there: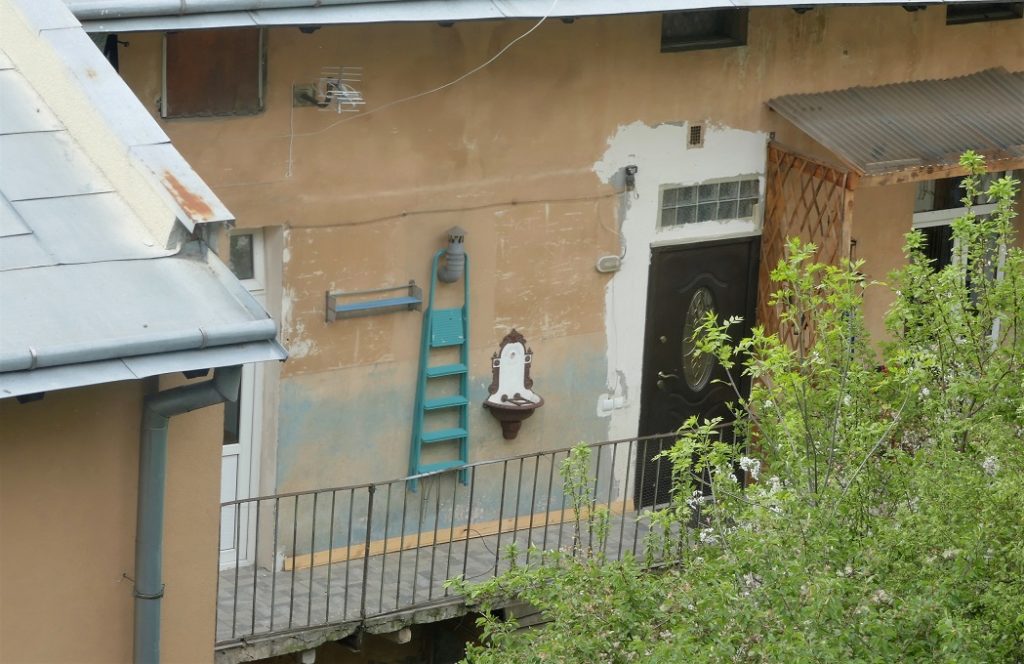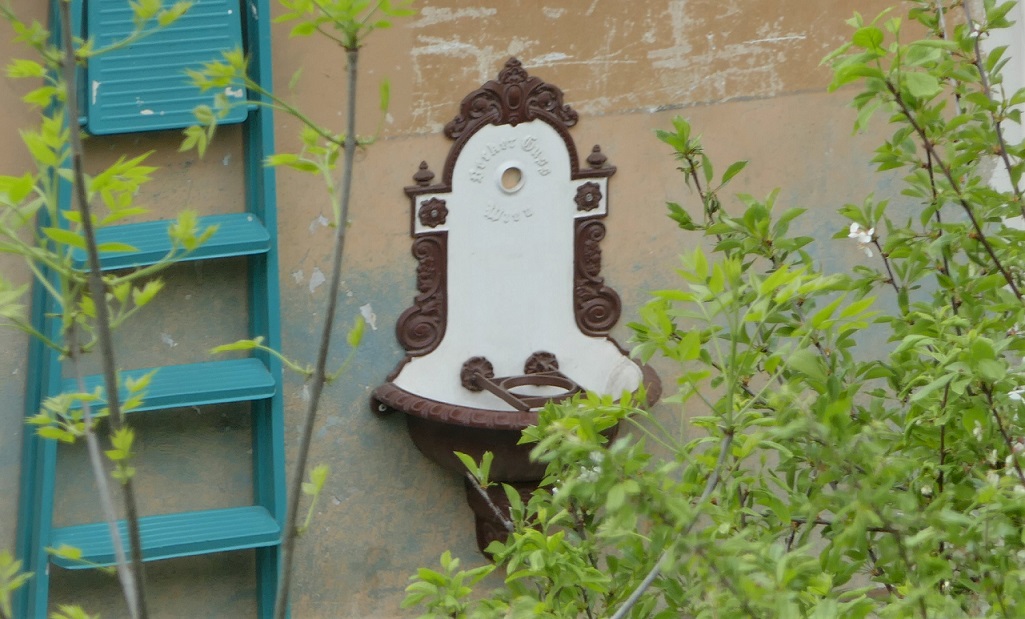 Repurposed Sinks
A door side table: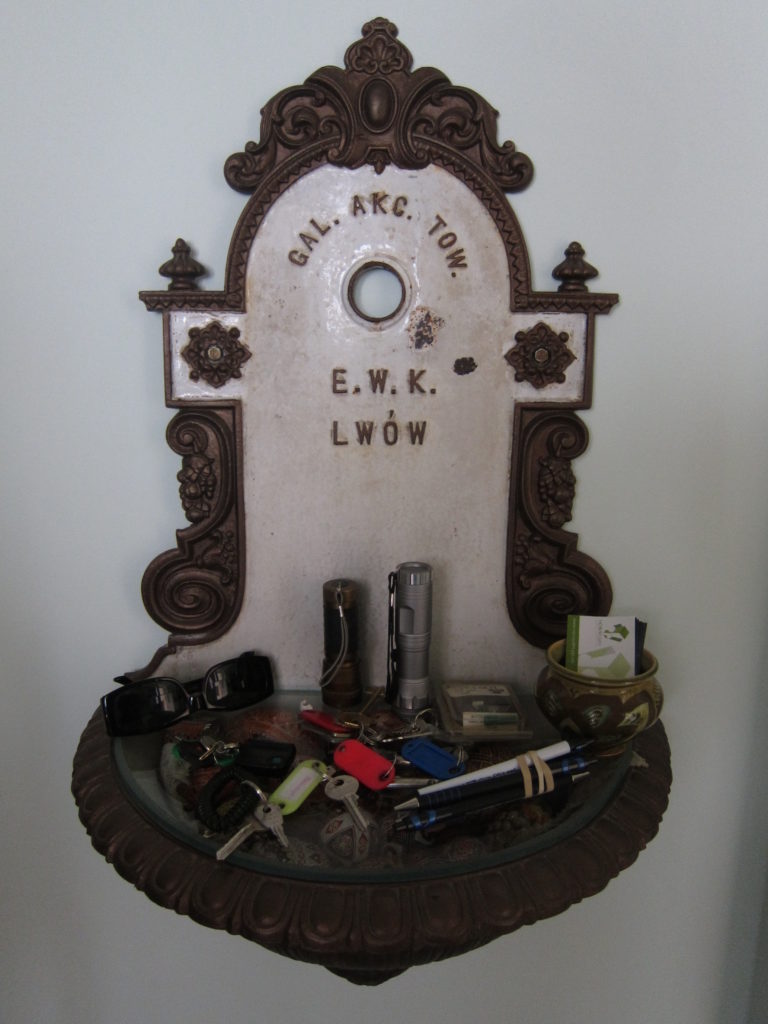 Flower pots:
Decoration at a Jewish festival: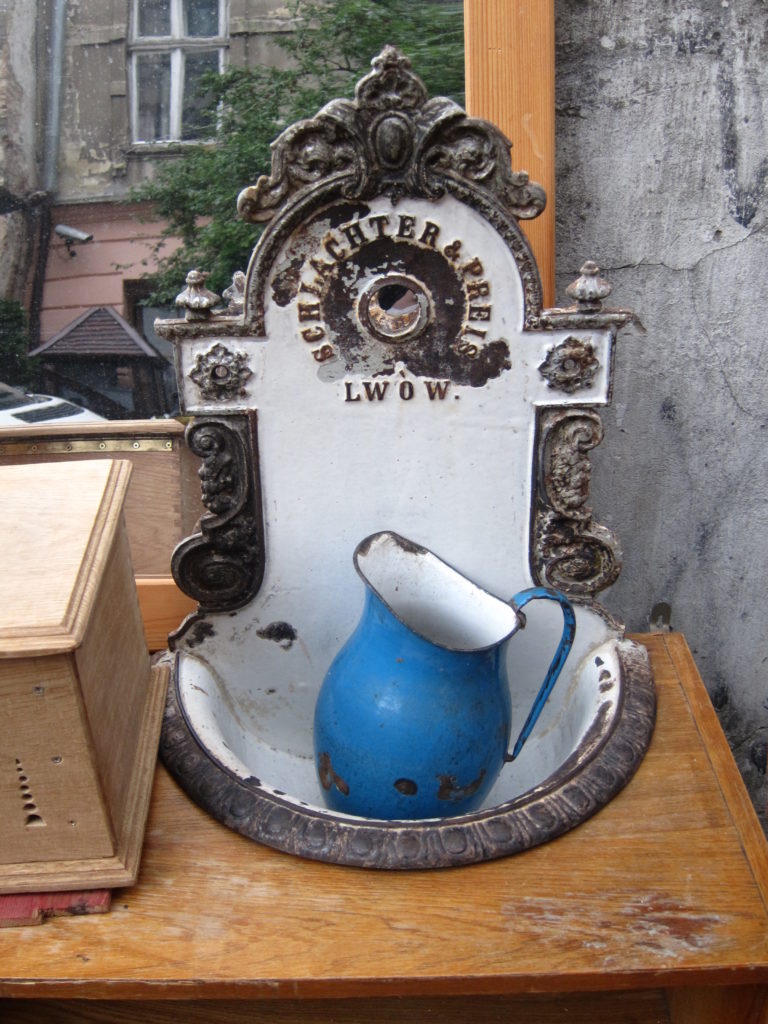 In Restaurants & Cafes
Today there is a trend for restaurants to use the antique sinks in their bathrooms:
Sink at Kumpel Restaurant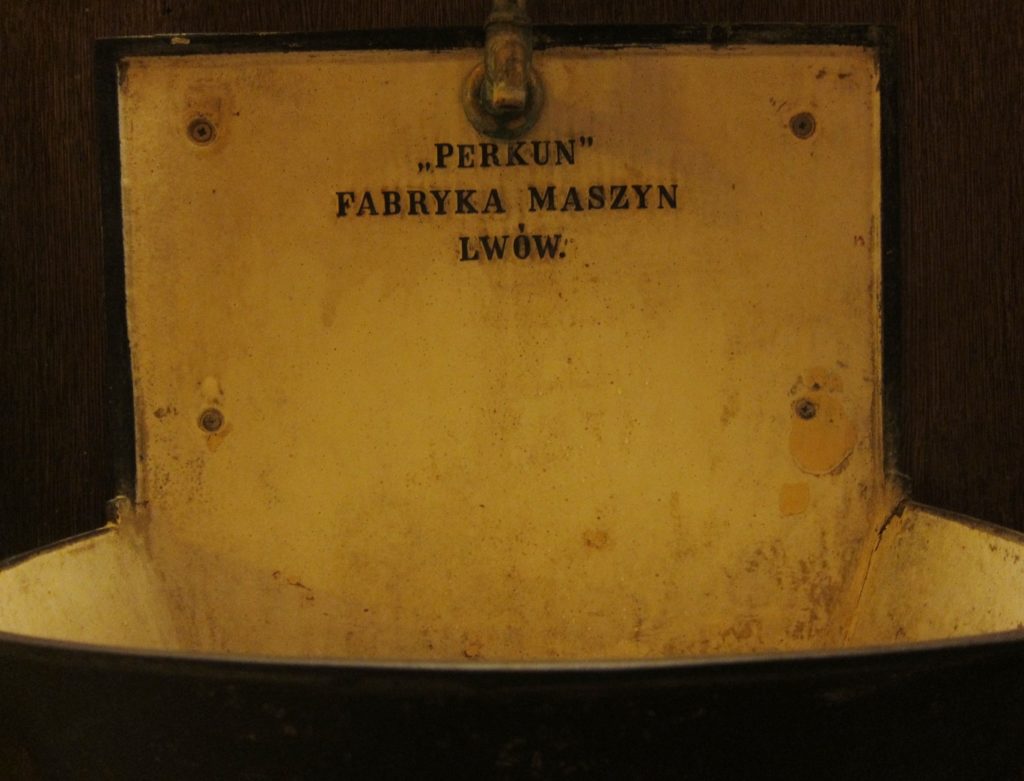 Sink at Sztuka Cafe, manufactured by Zygmunt Rodakowski Lwów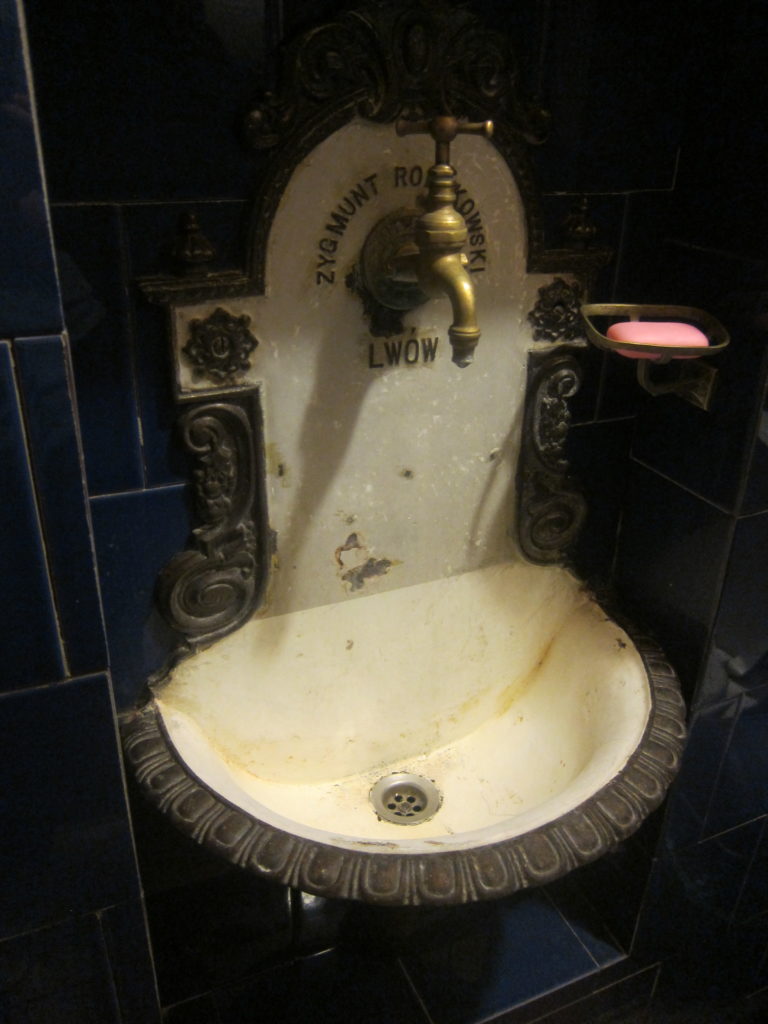 Manufactured by Galicyjskie Akcyjny Towarzystwo E. W. K. we Lwowie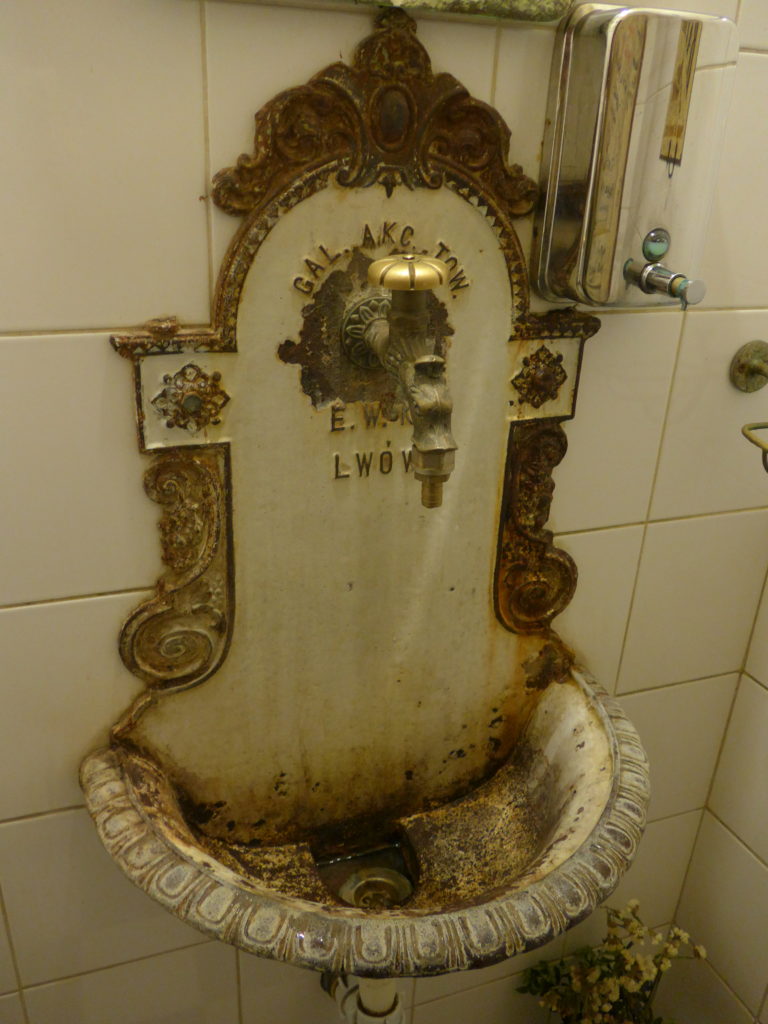 Manufactured by Bracia Mund Lwów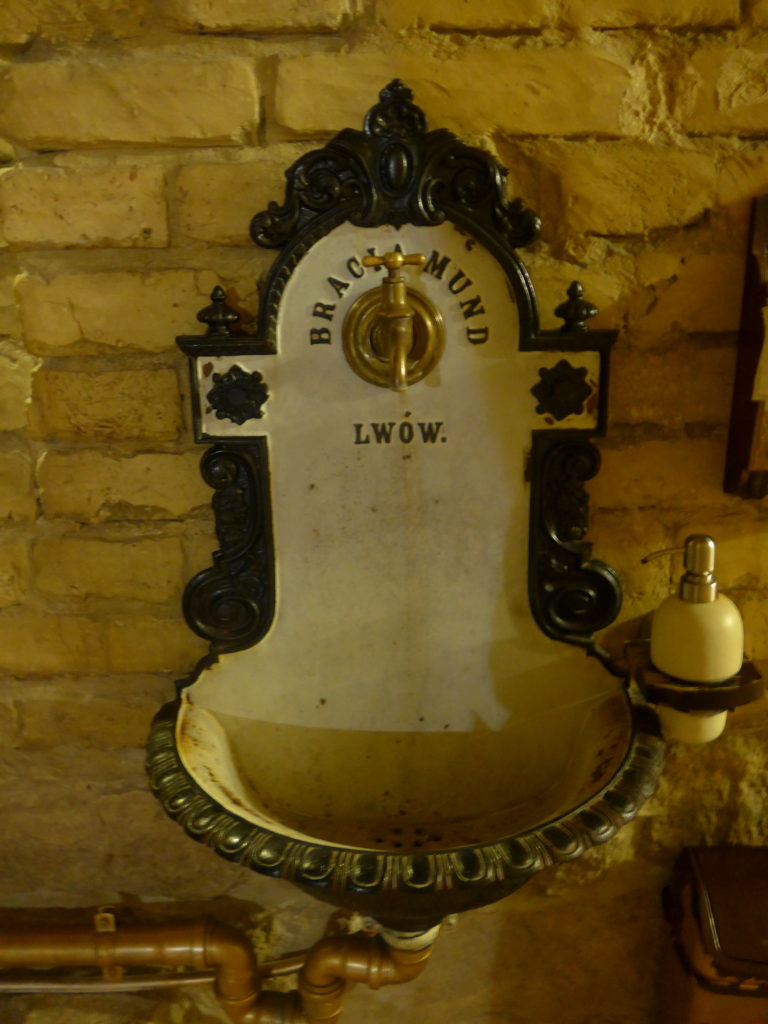 Manufactured by J. Rzędowski Lwów Przemyśl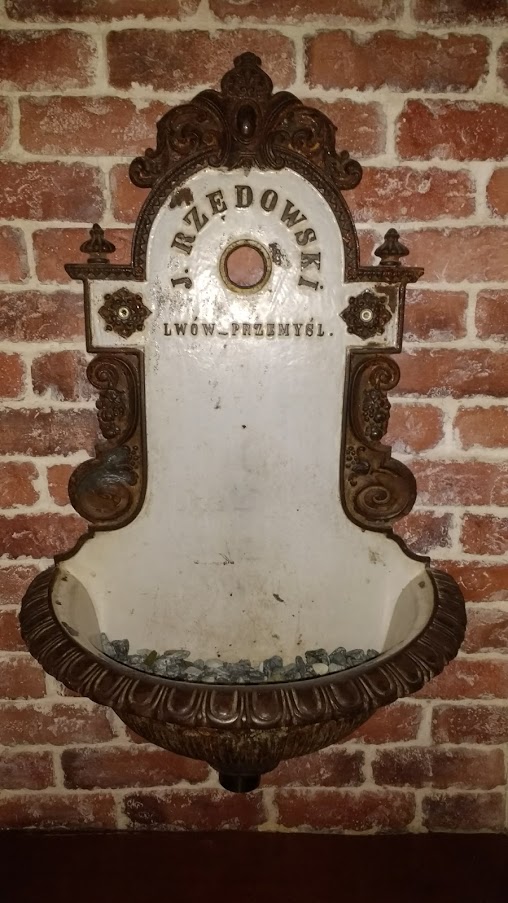 By Areta Kovalska