Zofia Batycka (1907–1989) was born into the wealthy family of Eugeniusz Batycki, a Lviv attorney. Her family owned the Palace of Turkull-Comello, where the Zofia Batycka spent her charming youth. She would later become Miss Polonia in 1930, Vice Miss Europe, Miss Paramount, and a theater and movie actress.
The Palace of Turkull-Comello: Zofia's Childhood Home
The palace was built in the early 1840s for Count Henryk Dzieduszycki. Frederic Baumann is believed to have been the architect. In the mid-nineteenth century, when the palace belonged to Countess Felicia Comello, the building was covered with shingles and resembled a real suburban villa-palace. In the 1920s, Eugeniusz Batycki bought the home and lived there with his family. In 1937, the palace was given to the Academy of Veterinary Medicine (currently, the Lviv National Stepan Gzhytskyj University of Veterinary Medicine and Biotechnologies at 50a Pekarska Street).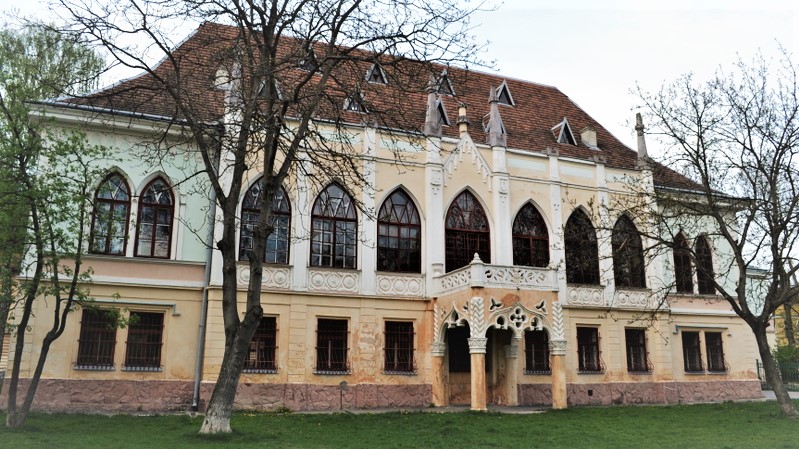 The Palace of Turkull-Comello is one of the most interesting early nineteenth-century buildings in Lviv. It is built in the Venetian Gothic style. The elegance of the palace's main facade is striking. The high lancet arches of the second-floor windows are characteristic of Gothic buildings. The main axis of the building emphasizes the portico of two columns with carved capitals, composed in medieval style, that support a balcony with an elaborate stone railing. The central part of the facade has an avant-corps with four Gothic pinnacles.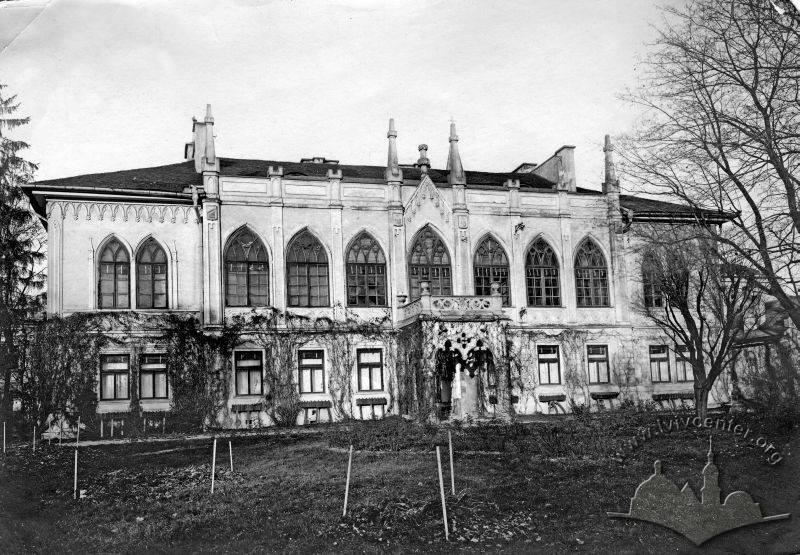 The interior of the palace has been significantly rebuilt for classrooms and laboratories, although a few lancet door portals with Gothic decoration have remained. In one of the laboratories is a large oil painting, The Annunciation of the Virgin Mary, which may be a remnant of the palace's nineteenth-century interior.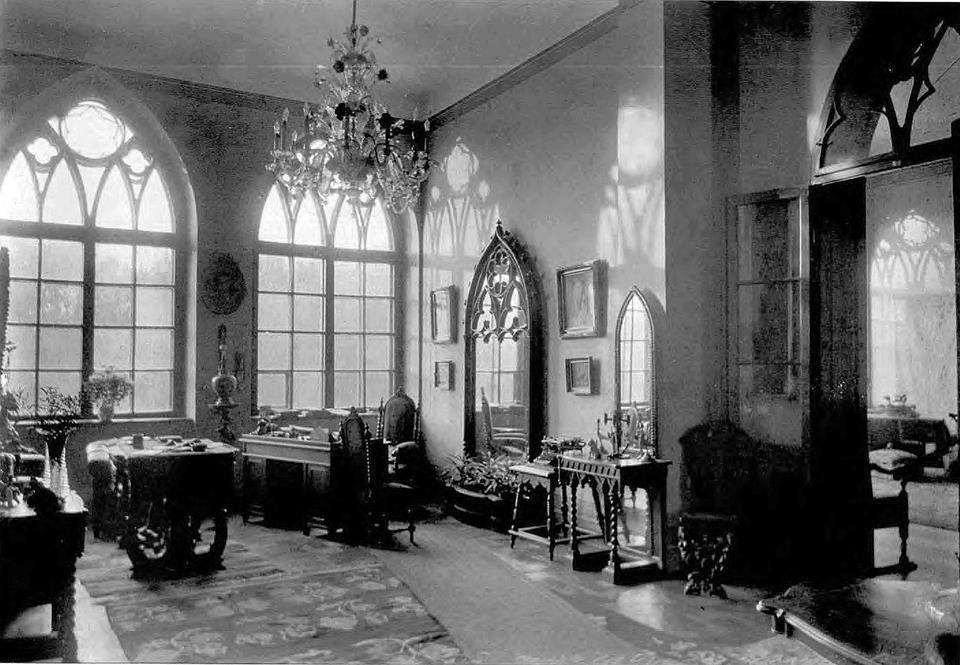 According to witnesses, in the late 1960s and early 1970s, a grave of one of the palace's inhabitants stood opposite the main entrance in the thick of the garden. A monument was built over the grave, but it, along with the grave, was demolished during the construction of veterinary institute buildings. Now, during heavy rains or a snowmelt, a lot of water collects on the site of the old grave.
Zofia Batycka's Acting Career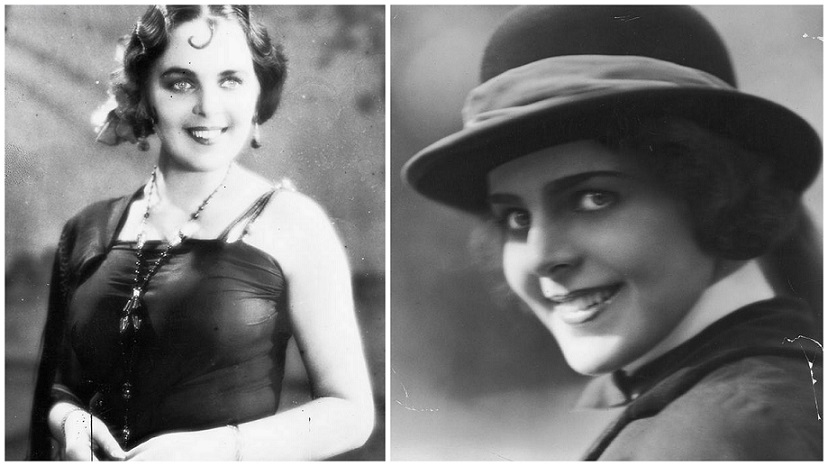 Zofia Batycka studied at the Janina Karlowicz Women's Institute for Household Management, a private women's school in Snopkiv (now the Institute of Animal Biology, 38 Vasyl Stus Street). After graduation, Zofia entered a school of economics in Warsaw. During her studies, she actively developed her artistic talent and began her movie career—from 1929 to 1931, she acted in six films. Zofia made her film debut in 1929, with roles in Szlakiem hańby (On the Path to Shame) and Grzeszna miłość (Sinful Love).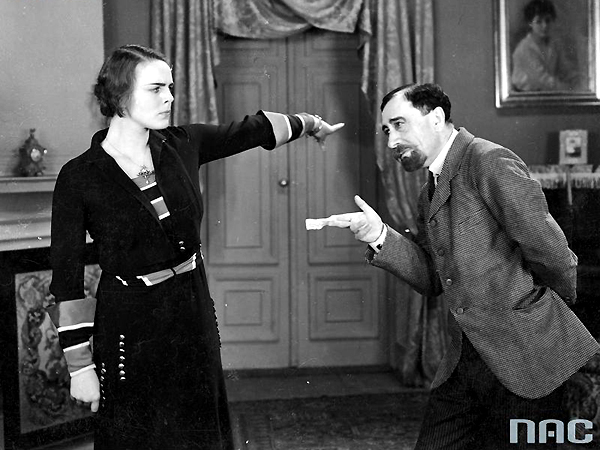 The film Szlakiem hańby is an adaptation of Antoni Marczyński's novel about women traffickers. In her role as Iza, an undercover agent, Zofia Batycka exposes a gang of criminals and saves captives. The film depicts the reckless actions of women who seek to become movie stars overseas, and the consequences of those actions.
Grzeszna miłość, a ​​film adaptation of Andrzej Strug's novel Pokolenie Marka Świdy (Generation of Marek Świda), is a Polish silent film from 1929. The film highlights the problems of life lived to excess. The title character, Marek Świda, cannot choose from two young ladies.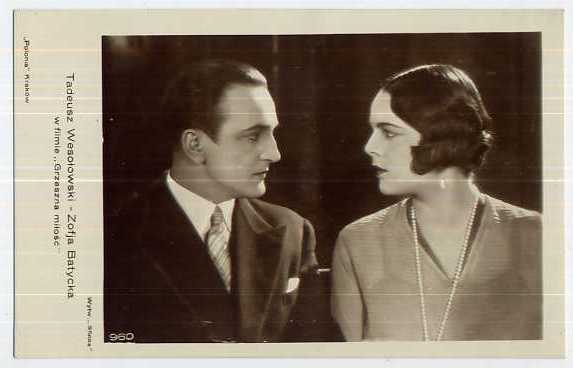 In 1930, Zofia played the part of Matilda in the movie Moralność Pani Dulskiej (The Morality of Mrs. Dulska), the first sound film in Polish cinema. One scene shows Zofia's bare feet, which can be seen in a mirror. At that time it caused a great outrage and scandal in the community of Lviv and other parts of Poland. Consequently, Zofia gained fame from becoming one of the first actresses to appear in an erotic scene in Polish cinema.
In 1931, Zofia appeared in the Polish-American film Kobieta, która się śmieje (The Woman Who Laughs) as Iza Brenton. Iza, the young wife of a New York lawyer, is caught by a journalist in the company of a drunk man who broke into her room. In his article, the journalist falsely describes the situation and turns it into a scandal. Iza's husband wants to use this scandal as an excuse to leave his wife so he can be with his new girlfriend. He instructs his lawyer, Farr, to deal with the case; Farr does not believe in the innocence of Iza and wants to take her child. Iza decides to meet him in person.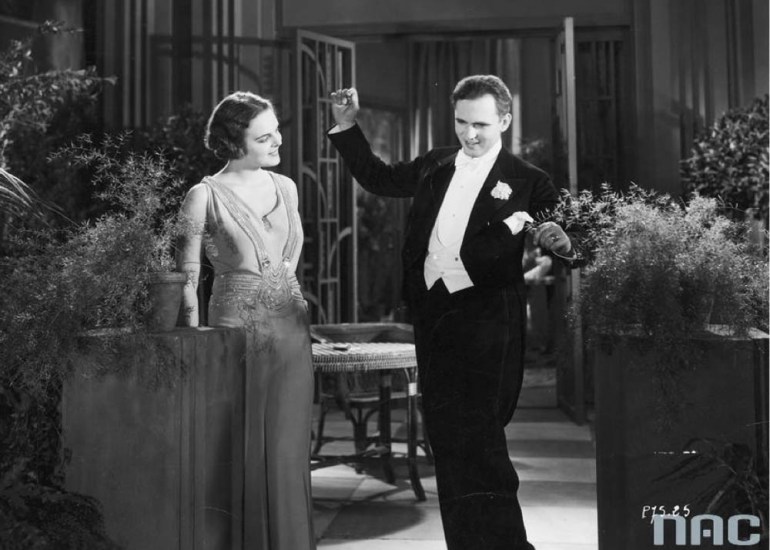 Zofia's movie career was successful; she was invited to media and social events in Lviv and surrounding areas.
Miss Polonia
The year 1930 was particularly memorable and successful for the young Zofia. She won the title of Miss Polonia in 1930, and received a crown, which she refused to return the following year at the end of her reign.
In early 1930, the Polish magazine Wiek Nowy published the article "5,000 Candidates Competing for the Title of Miss Polonia: Lvivian in First Place," which reads:
"Today's selection of Miss Polonia aroused interest in the whole region. It is the main topic of conversation lately. It should be noted that the choice this year is extremely difficult because of the large number of candidates: over 5,000 ladies from Warsaw, Lviv, Kraków, Poznań, and other cities have joined the contest…The sensation of this year's annual competition is the triumph of the region over the capital. In the lead are two women from Lviv: Miss Krystyna Gotlingerivna and Miss Zofia Batycka. The beauty of the latter is widely represented in magazines. In all three phases of competition, the success of the Lvivians was peremptory. In the first stage, out of the 5,000 participants, 70 were selected for the plebiscite, including four Lvivians. In the second stage of voting, which had 45 candidates, Miss Krystyna Gotlingerivna won with a total of 27,698 votes. In fourth place was Miss Batycka with 15,660 votes. The third phase of Miss Polonia included only 30 candidates. Again, first place was awarded to Miss Krystyna with 3,469 votes, and the fifth place to Miss Zofia with 2,188 votes. Tomorrow begins the last stage, which will determine the 15 most beautiful girls: Miss, two Vice Misses, and 12 'Beauty Stars.'"
But the crown of Miss Polonia 1930 went to Zofia Batycka. That same year, she represented Poland at the Miss Europe 1930 contest, in which she took second place.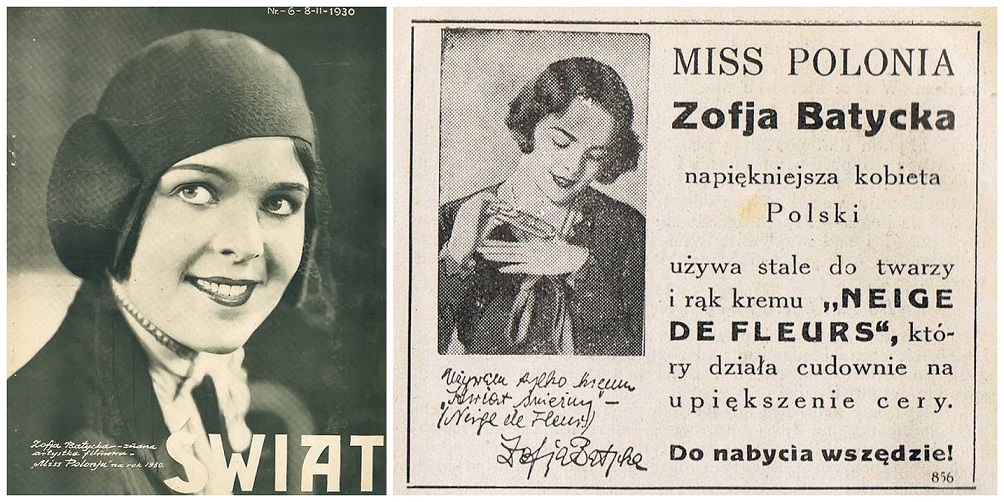 Zofia and Her Love Jan Kepiura
While vacationing in Truskavets in 1928, Zofia met her love, the famous Polish singer Jan Kiepura, who was in the picturesque Galician resort to give a performance. Love ignited between the young stars.
***
The famous tenor Jan Kiepura was born May 16, 1902, in the Polish town of Sosnowiec, which is located in Polish Silesia. He studied first in Warsaw under Wacław Brzeziński and Tadeusz Leliwa and later in Milan. He made his debut on the opera stage in 1924 in Lviv in a production of Faust. Later, he performed in Warsaw and Poznań. In 1926, he was invited to perform at the Vienna State Opera, where he sang with Maria Jeritza in Tosca and Turandot. After his success in Vienna, he performed in Covent Garden (1927), La Scala (1928), Opera Comique, and Colón Theater. In 1931, he had his first tour in the United States, visiting Chicago.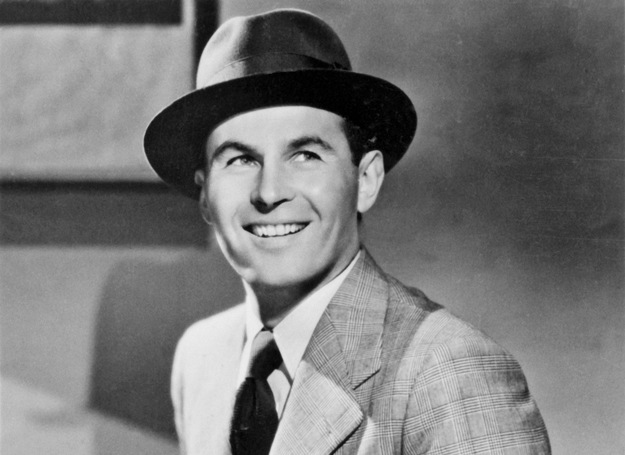 But Jan gained most of his popularity from the cinema. Starting in 1930, the singer, who had a great talent for acting, began to appear in movies (19 films in total). His debut film was City of Song (directed by C. Gallone, 1931). He followed that with the movies Das Lied einer Nacht (directed by A. Litvak, featuring Magda Schneider, 1932), and Mein Herz ruft nach Dir, which in Poland for was titled "I Sing for You" (directed by C. Gallone, 1934). In the latter, he first appeared with Marta Eggerth, whom he married in 1936.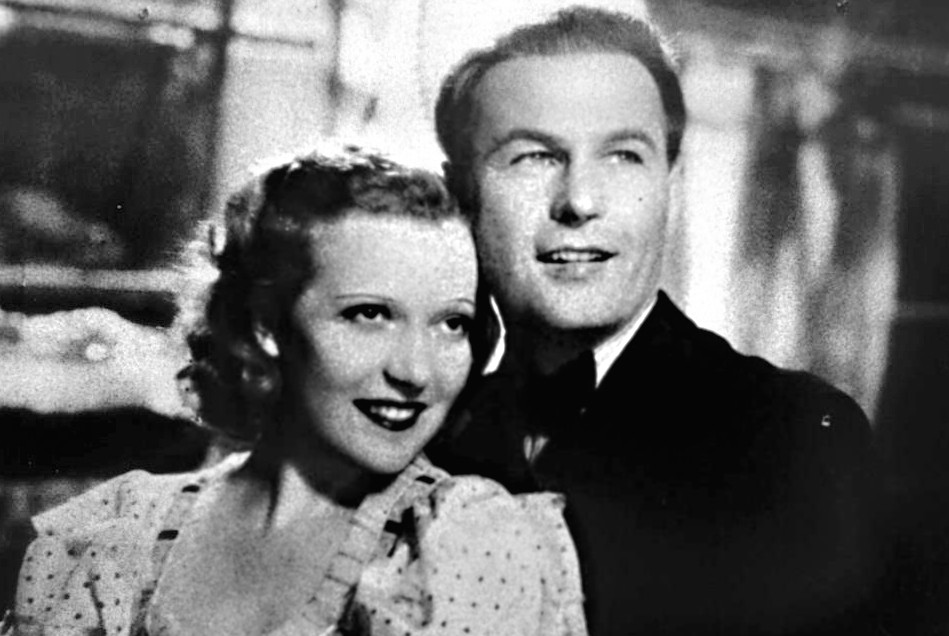 In 1935, Jan starred in the musical film I Love All Women (music by Robert Stolz, directed by K. Lamak), and in 1937, he premiered the famous film Zauber der Bohème (Bohemian Charm, directed by Géza von Bolváry), which features the music of Puccini. Jan and Marta appear in it as a celebrity couple.
Due to the worsening political climate, the couple moved overseas. Jan signed a contract for five seasons with the Metropolitan Opera in New York, where in 1938 he debuted as Rodolfo in La Bohème. At the Metropolitan Opera he sang in eighteen performances. In addition to the opera career, the couple successfully performed on Broadway for three years. Their greatest success was The Merry Widow by Franz Lehár, which brought Jan and Marta much wealth.
***
An Imminent Engagement Between Zofia and Jan
At the beginning of 1930, an engagement announcement between Zofia Batycka and Jan Kiepura was imminent.
In early autumn 1929 Eugeniusz Batycki wrote to Jan's father, Franz Kiepura: "Dear Franz! I sincerely thank you for the update about yourself and the boys. We also received a letter from Janek. He seems to be in a great mood and denies the rumors about any illness. It was only a cold, which he often gets, because the aura is bad and he does not take care of himself…"
Both parents, seeing what was going on between their children, had already given their blessings to the union and began to think about the marriage. But soon the situation began to change. Arguably, it began at a meeting in Kraków, which Jan initiated. Zofia went, accompanied by her parents, but her father accused Jan of making Zofia "pursue a man."
After all, it was contrary to tradition for a woman to go after the man! We can see that Zofia's father was very attached to social norms and traditions.
In addition, the young tenor, possibly with his stories of the "big world" angered Zofia's father. In early January 1929, after an unsuccessful trip to Kraków, which was to be a secret but was made public, Eugeniusz wrote to Franz, in which he shares his feelings on the matter and his hesitations concerning their union in light of Jan's behavior:
"…I recognize the good traits and values ​​of Jan, but it is his disregard for dignity and formality, [his] unpredictability, even in his own affairs, his constant creation of an atmosphere of confusion, probably for the so-called great people, that makes me concerned whether my child will be able to cope with him or find that which surely belongs to a woman who seeks only affection in the home.
"So now I will try another approach: I will send her into the world, let her see other people, let her compare, and then she will decide."
After Zofia Batycka won the title Miss Polonia in 1930, she focused her efforts on cinema and photos of her often appeared in illustrated magazines.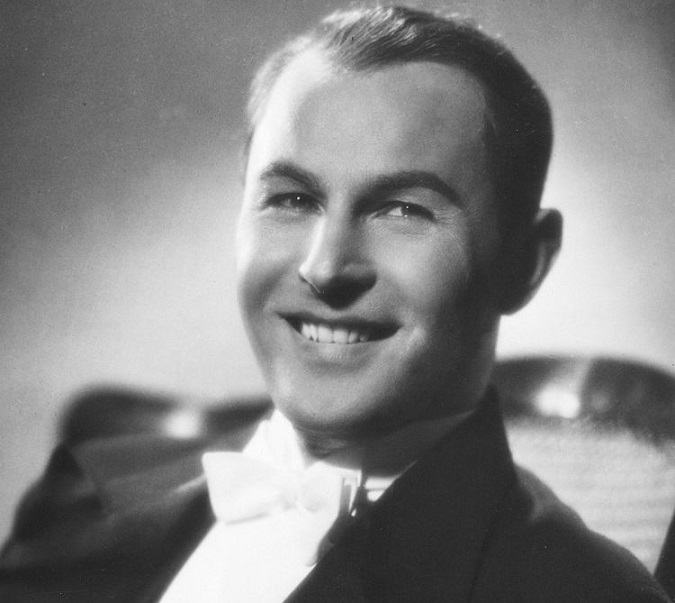 Months passed and, according to the saved letters, Zofia's love grew stronger and stronger, while Jan's became increasingly weaker. Soon after Zofia won the title Miss Polonia, Jan began to distance himself from her. Zofia strengthened her career with a strong start in the movies, gradually becoming a movie star. Jan was beginning to forget her; he was immersed in temporary love affairs and his growing popularity. In 1930, the couple's potential marriage could have become the ultimate celebrity sensation; it would not take much for headlines to read: "Most Beautiful Polish Woman to Marry Most Popular Singer." In April 1929, however, Eugeniusz Batycki decided the fate of of Zofia and Jan's union. Returning from a trip to Italy with his daughter, Eugeniusz sent a letter to Jan's father on April 20, describing Jan from the point of view of a caring father, attorney, and Galician traditionalist:
"…Maintaining the thought that Janek still doesn't know women from appropriate companies and does not know that women should be respected, and those women who make their way into his bedroom are street girls, regardless of their origin, I arrive at the conclusion that we will not be relatives, which, however, does not prevent us from remaining good friends, for you are a dignified and intelligent man. We agreed in advance with regard to our children that we would not persuade them either way, for their own good.
"In my opinion, Janek has to marry a very rich person from artistic circles, or at least someone with the same liberal ideas and beliefs about love and everyday life, so as not to shock her. And, above all, having simultaneous relationships with several women from all or half of the world means he has only one purpose in life: his own career. Everything else plays only a minor role.
"And Zoska must have an ordinary, but delicate and cultured man, who will not seek love outside the home. Apparently God commanded for it to happen this way."
And so it happened. They went their separate ways, but Zofia's love did not extinguish quickly, despite Jan's socially troubling situations.
We can see this in subsequent letters Zofia wrote to her one-time future father-in- law, where, between mentions of her flourishing movie career, she timidly asked about Jan. In a letter to Franz Kiepura she wrote:
"Not long ago I felt so much sunshine and joy with each of his letters. Now it is better not to think about it. . . ."
Zofia Tries Her Luck in Hollywood
In 1931, Zofia signed a contract with the U.S. Agency for International Artists. Taking with her the crown she won from the beauty contest, she left for the United States, where she won another title, Miss Paramount. Despite the request of the Polish jury, she refused to return the Miss Polonia crown, stating that she remained the most beautiful Polish woman.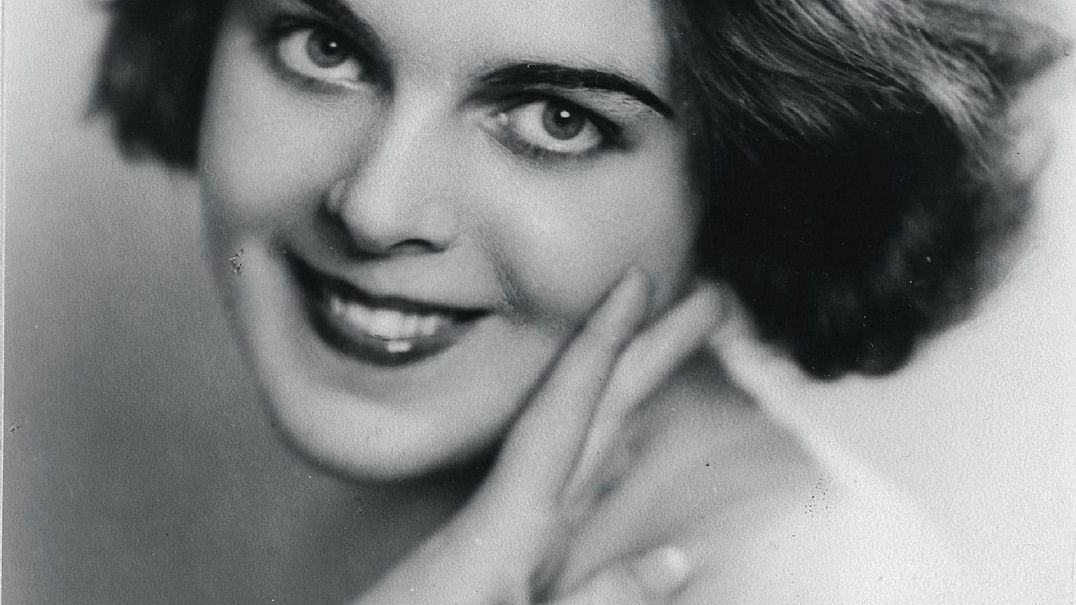 Consequently, the 1931 Polish beauty competition was not held since a new crown was needed to replace the one stolen by the whimsical Lvivian. In Hollywood, Zofia searched for acting roles for two years. Not having any success, she returned to Poland where for some time she acted in the theater. Later, she married a citizen of the Netherlands and moved to Antwerp. After the war, she moved to the United States, where she worked as a translator.
After her husband's death, Zofia earned some money for herself and for the care of her mother (who accompanied her everywhere) by giving foreign language lessons ​​(she was fluent in four languages​​, including Esperanto), and later by working in the gallery Bac Street Antiques. In her old age, Zofia lived in a nursing home in Los Angeles, where in August 1989 she died, forgotten by all.
Author: Gregory Shamborovsky
Translator: Areta Kovalska