I've found only one example of a Hungarian-made antique roller shutter in Lviv. (However, I eventually I did find a roller shutter made by the same company in Mukachevo.) It was made by a company called Paschka és Társa (Paschka and Co.) in Budapest. It covers the storefront of an old pharmacy on Kopernyka Street. The building was built in 1892, and the shutter could date from that time too, making it well over 100 years old.
When I first found it many years ago, it looked as if it hadn't been touched or opened in decades. I feared it would soon vanish because the old storefronts near it were being renovated, and thought it would be next.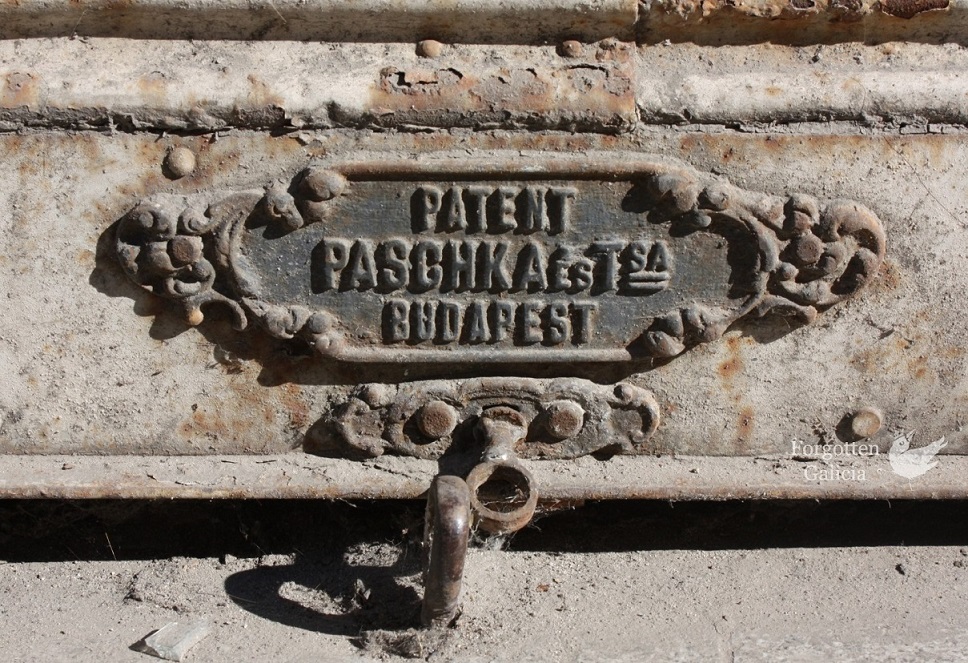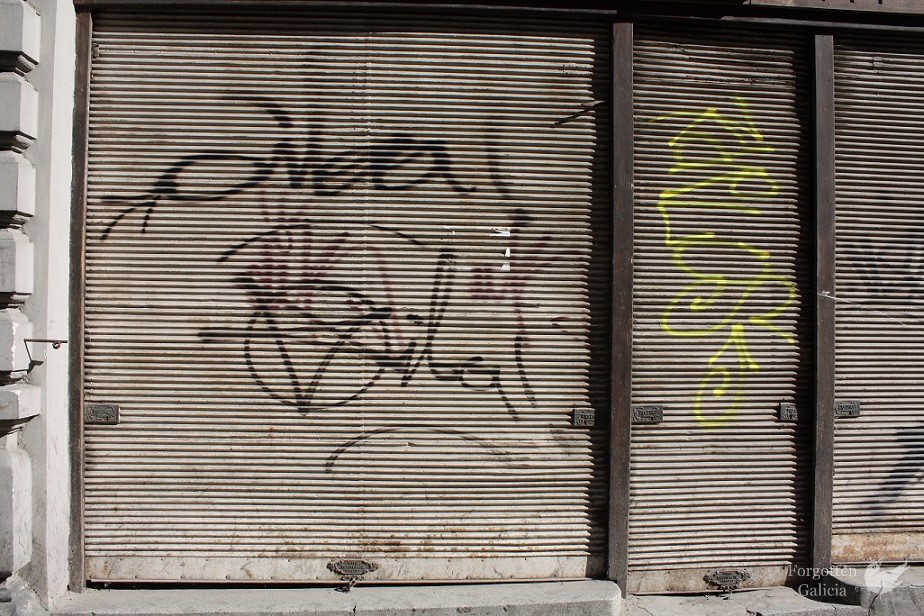 At some point after I took these initial photographs, I noticed it had been graffitied much more than it was originally. This time, the lock mechanisms with the manufacturer's marks were also graffitied over.
Fortunately, this unique and beautiful remnant of the past was spared: when the old pharmacy was renovated and reopened, the original shutter was also in place — freshly painted over (though already graffitied, again) — and now serving its original purpose after so many years of disuse. No longer a pharmacy, the space now houses a store selling fancy soaps. A lot of the old wooden furniture is still in place, as well as an old mural on the ceiling.