The Broderzingers
The Broderzingers ("singers of Brody") were itinerant troupes of folksingers who performed in taverns and inns initially in Galicia, and later in Bukovina, Transcarpathia, and elsewhere in Eastern Europe.
Emerging in the early nineteenth century, these performers were among the first to perform Yiddish-language songs outside of Purim plays and wedding parties, and were an important precursor to Yiddish theater.
Among the Broderzingers were bakchonim (traditional wedding entertainers) and meshorerim (singers in cantors' choirs).
The Broderzingers performed their own songs, monologues, and short one-act plays, both funny and serious. They erected miniature stages and entertained customers in taverns, wine cellars, and restaurant gardens. In Lemberg (Lviv), for example, the Broderzingers performed their shows in the garden of the Under the Magpie Tavern (located on 13 Zamkova Street).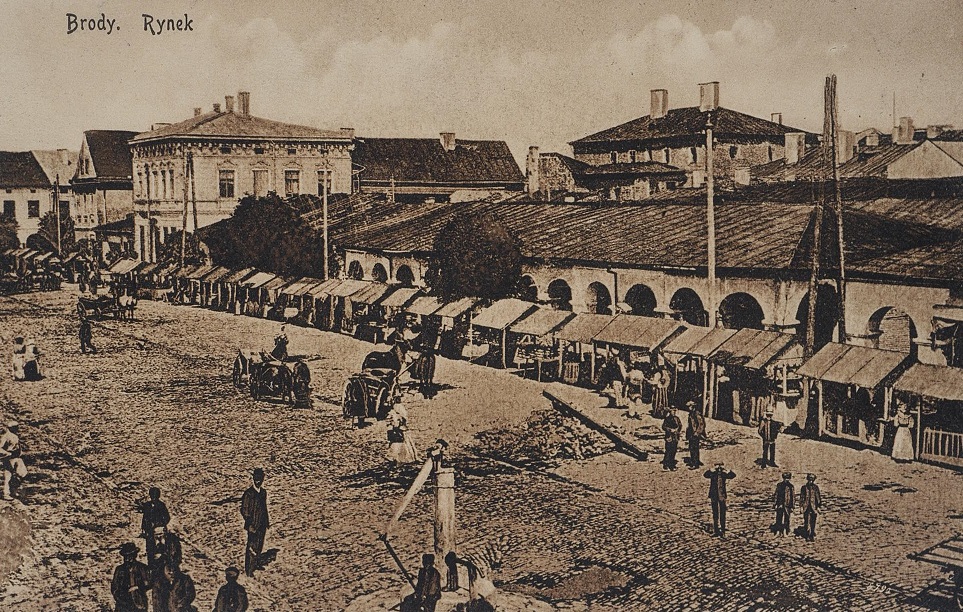 The best known — and most likely the first — troupe was organized by D.B. Margulies (nicknamed Berl Broder) (ca. 1817–1886) of Pidkamin near Brody. Accordingly, the wandering singers who gathered themselves around Berl Broder were given the name "Broder singers." Brody was significant also because it was a stopping point on the travels of Russian Jewish merchants to and from the Leipzig fair. Later the term "Broderzinger" was applied to performers who had no connection with Broder or Brody.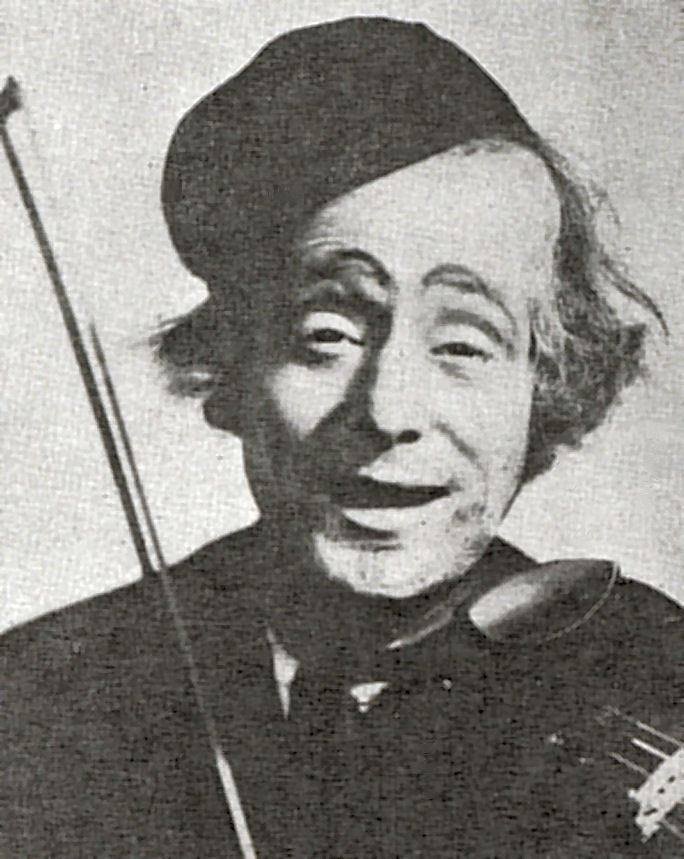 Another well-known troupe was organized by Velvel Zbarzher (Benjamin-Wolf Ehrenkranz of Zbarazh, died in 1883), a noted poet and bard who began his singing career by writing songs. Zbarzher published his songs in Vienna and Lemberg.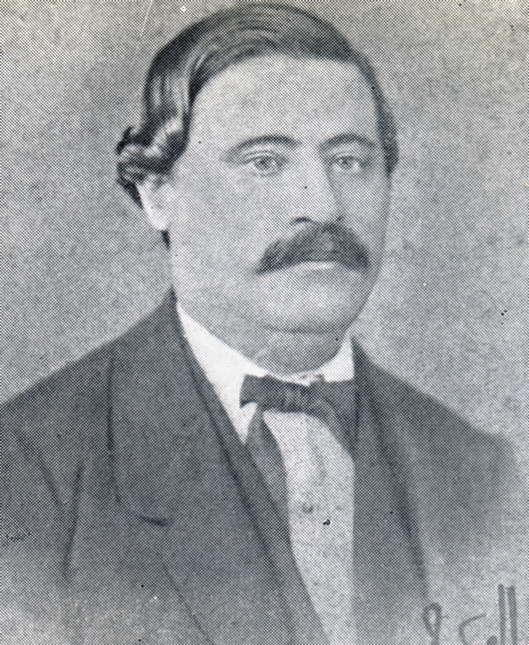 A third notable figure was Jewish composer and actor in the Yiddish theater Shloyme Prizament (1889–1973), who was born in Uhniv (Hibinev) and moved to Lemberg as a child. Early in his career he wrote songs for the last of the Broderzingers, including for Pepi Littman, and later collected and arranged songs from other surviving Broderzingers. He also acted, directed, and wrote plays and wrote song music and lyrics.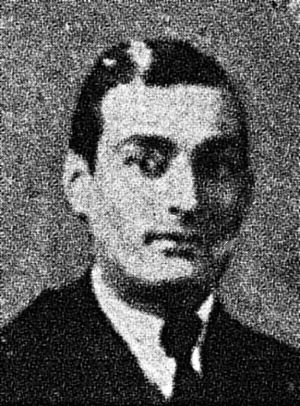 Amateur troupes such as the Broderzingers prepared the ground for a professional Jewish theater which was created in Lemberg in 1889 by Jakob-Ber Gimpel.
Pepi Littman – 'A Jewish chanteuse in Hasidic trousers'
Today, perhaps the best known Broderzinger is Pepi Littman — she is remembered especially thanks to her prolific recording activity, which has survived to this day.
Pepi Littman, born Peshe Khane in 1874 in Tarnopol (today Ternopil), was a hugely successful cross-dressing female Yiddish vaudeville singer.
Littman took her name from her husband Jacob, who was also a Broderzinger. Together they ran a travelling theater troupe, which she continued to manage after the the death of her husband, taking the group across Austria, Russia, Poland, Hungary, and Romania.
Littman performed highly satirical songs costumed as a male Hasid. Since she often performed dressed as a young boy or male dandy, she is considered a proto-Drag King performer.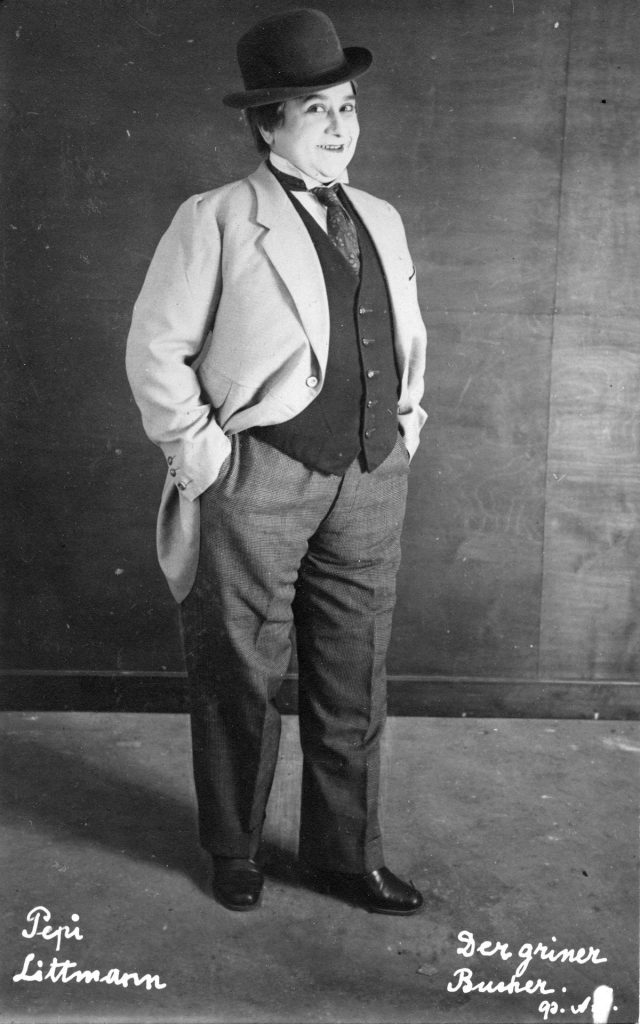 Chana Pollack of The Jewish Daily Forward writes that her cross-dressing act "brought sex to the staid and the holy in the shtetl." Litmann challenged prevailing views of women's place in Yiddish theater. She also regularly featured folk music and songs in her act, focusing on the working class alongside her comedic material.

In 1910, journalist M. J. Landa reviewed Littman's performance in Lemberg, in Zydowska Kabaretu [Polish: Jewish Cabaret]. Landa wrote: "She was the 'star' of the program… The moment she stepped on the stage, dressed as a Galician youth, with skull cap and ringlets, the whole atmosphere of the room was different. It was dominated by a personality… She is the incarnation of the joyous spirit of the Jew, with moments of pathos and sentiment. Listening to her singing… I forgot that I was in Galicia—forgot the horrible depressing poverty with which I had been surrounded for some days."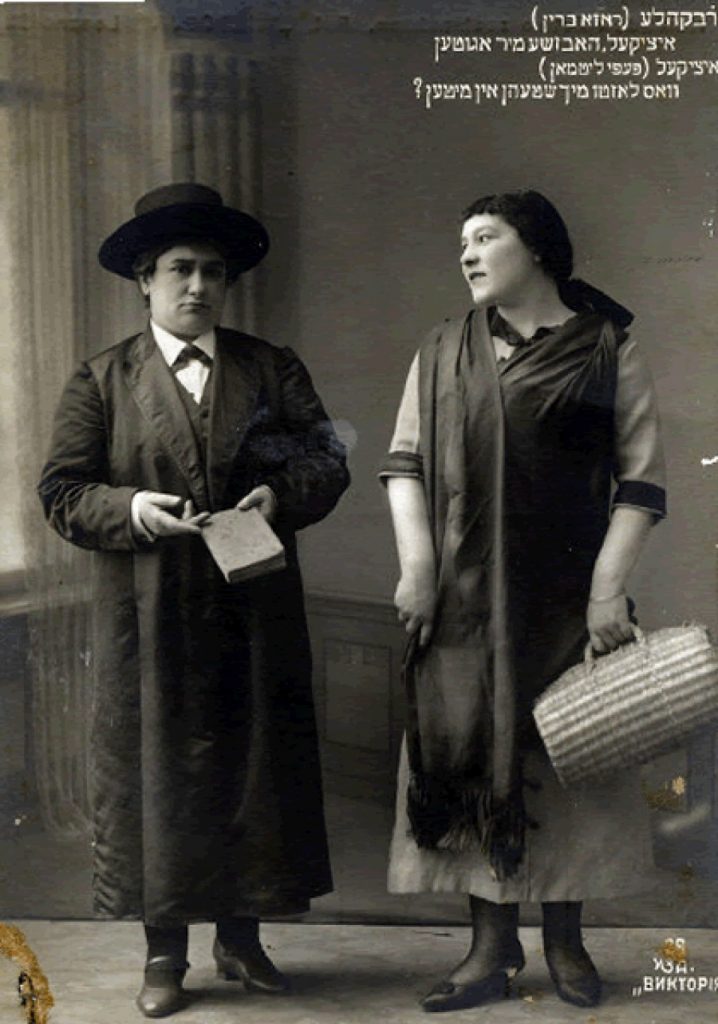 After her final tour in the late 1920s, Littman fell ill and died in 1930 in Vienna, at the age of 56.
After the Holocaust, secular Yiddish culture began to fade away, as did the memory of Littman's life and work.
However, as today there is a revival of Yiddish language, culture, and history, there is also a heightened interest in figures like Littman.
Recordings of Pepi Littman
Pepi Littman recorded a number of songs, in Lemberg, Budapest, and in New York (click here for a collection of 78rpm recordings), which capture her energetic and virtuosic singing style, and which also stand as a document of Jewish life in Eastern Europe.
Pepi Litmann – Az Moshiakh Vet Kimen
Recorded in 1910, most likely recorded in either Budapest or Lviv with the help of Gimpel's Lemberg Yiddish Theatre.
Pepi Litmann – Main Wabel Chaje
Recorded in Lemberg in 1909
71 Minutes of Frau Peppi Littman, Yiddish Drag King & Comedian
Wandering Stars: Songs from Gimpel's Lemberg Yiddish Theatre, 1906-1910
A collection of early and influential Yiddish Theatre recordings, among the rarest Jewish recordings in existence. The first few songs are Littman's.
A modern revival
Sources
"Songs and Songwriters," YIVO Encyclopedia
Litman, Pepi
"Broder Singer," Wikipedia
"Pepi Litman," Wikipedia
"Berl Broder," Wikipedia
"Gimel's Theatre in Lviv," Center for Urban History
Adina Heisler, "Yiddish Drag King Pepi Litman Paved the Way for Today's Vibrant Drag King Scene"