Shortly before the full-scale war started, I was working on an article about fire insurance companies that worked in Lviv (Lwów / Lemberg) in Austrian times. Thanks to this, I had learned about the Kraków Mutual Insurance Society and knew that their former headquarters still stood in Kraków. Thus some time after I ended up in Kraków due to the war, I made a point to visit the building. Subsequently, I learned that a few of their fire marks can still be found in Kraków – and also that one still remains in Lviv. This is just one of the many commonalities between Kraków and Lviv, which highlights their shared history as the main cities in Galicia.
***
The Mutual Insurance Society (Towarzystwo Wzajemnych Ubezpieczeń), established in 1860, was an insurance and financial institution based in Kraków. During its activity, the society opened a representation in Lviv, covering the area of ​​Eastern Galicia and Bukovina.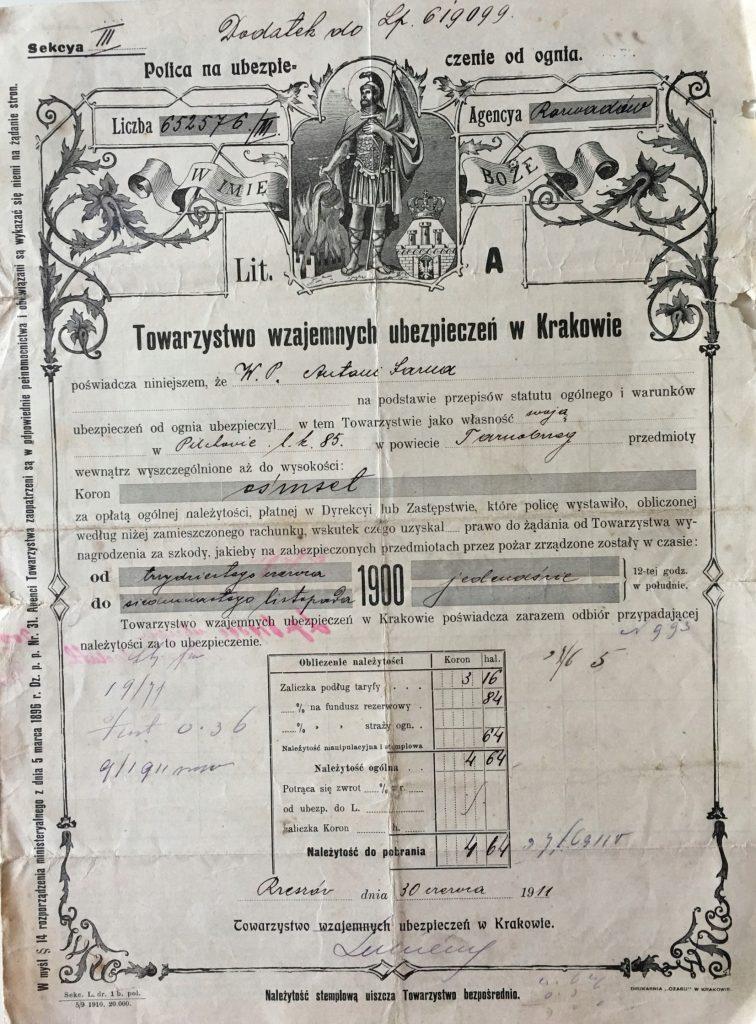 The Former Mutual Insurance Society building in Kraków
Its main seat after 1885 was at 6 Basztowa Street in a building built specially for the society. The neo-Renaissance building, today home to a music academy, is topped with an openwork attic and a statue of St. Florian, the patron of the society.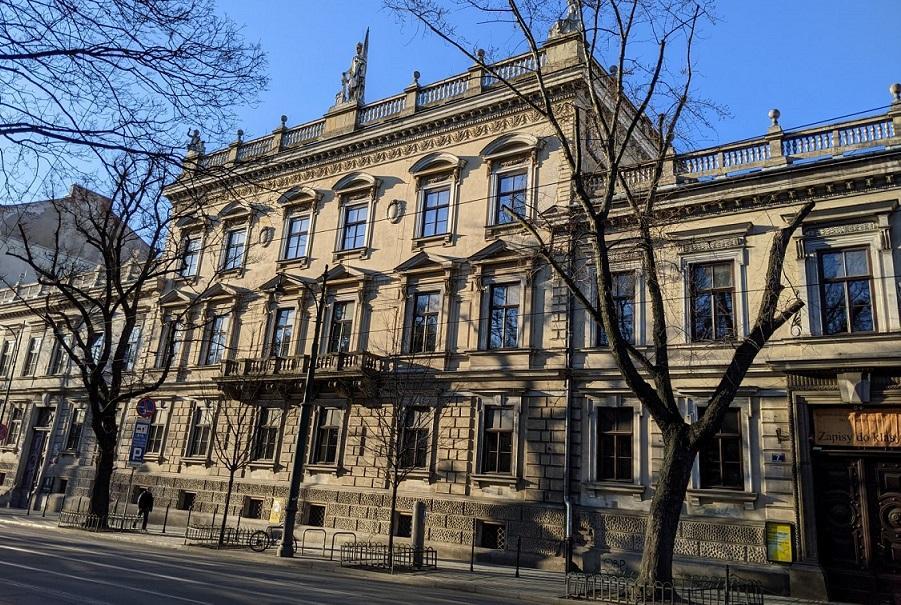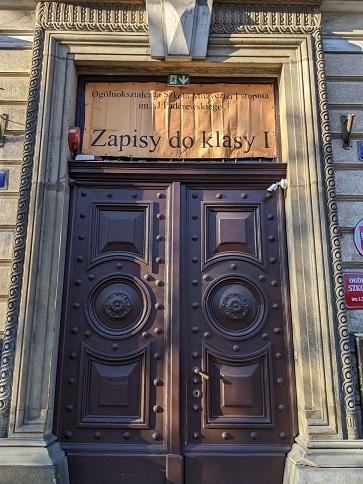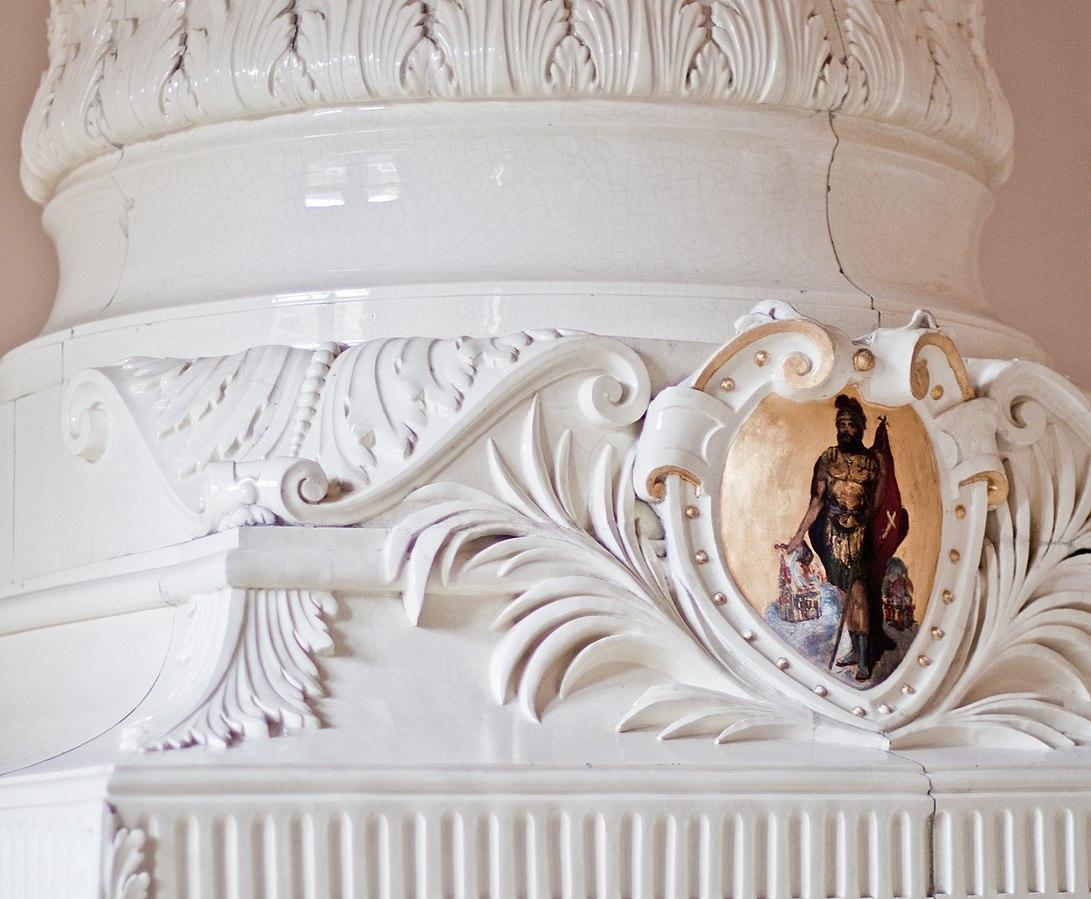 Kraków Mutual Insurance Society Fire Marks in Kraków
One of the services of the society was insuring buildings from fire. Like other fire insurance companies at the time, they used fire marks – plaques indicating that a building was insured against fire. St. Florian, the patron saint of firefighters, featured on the company's emblem, was also used on the company's fire marks.
In Kraków several fire marks still exist. The first couple I found thanks to Jakub from the Facebook page Igraszki z czasem, which is dedicated to historical architectural details in Kraków. Later I found several more, each time ecstatic to find these rare survivors.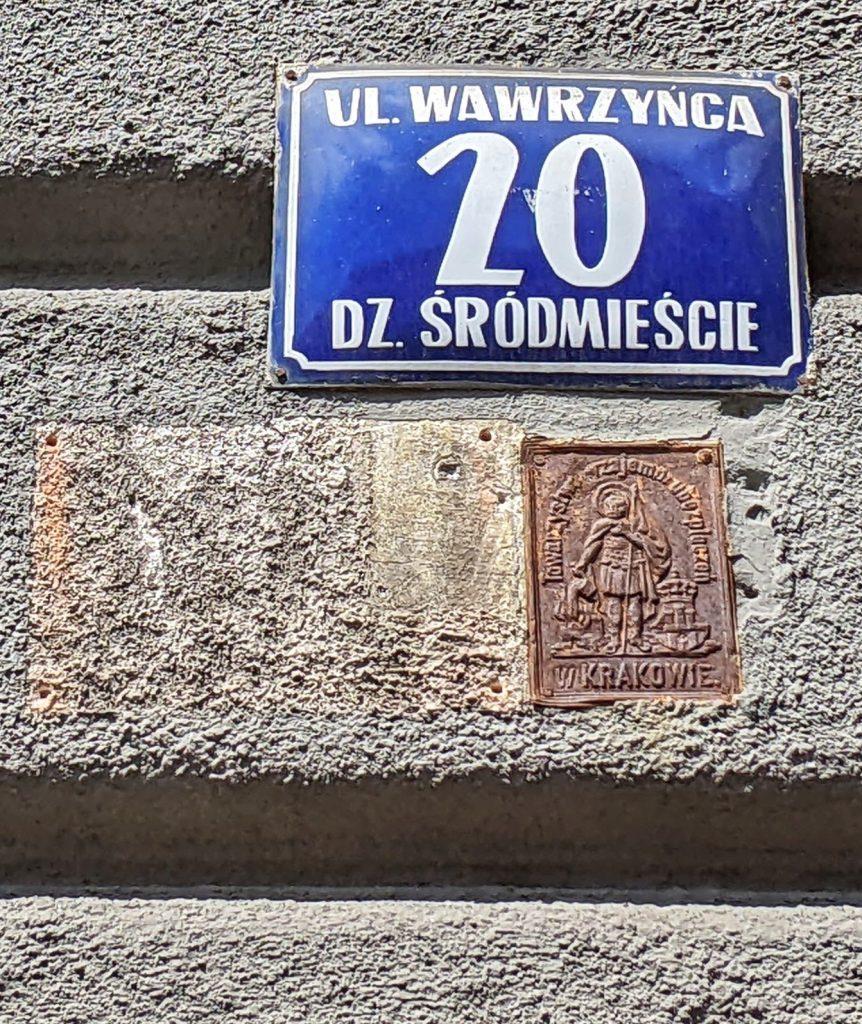 Kraków Mutual Insurance Society Fire Mark in Lviv
Many years ago in Lviv, I had taken a photo of some plastered over sign, not knowing what it was but understanding it was an old remnant. Thanks to my research on the Kraków insurance company, I finally realized that it is a fire mark, and as it depicts St. Florian, I am quite certain it was from the same insurance company. Furthermore, what looks to be the Kraków coat of arms can be seen in the lower right corner. The letters are indecipherable, but their placement is similar to the lettering on the Kraków fire marks. Moreover, I know that the insurance society also operated in Lviv, so the buildings insured by them would have had their fire marks. As far as I know, this is the sole survivor of a Kraków Mutual Insurance Society fire mark in Lviv. It is not, however, the only pre-WWII fire mark – a fire mark from the Azienda insurance company remains on a building in the Old Town.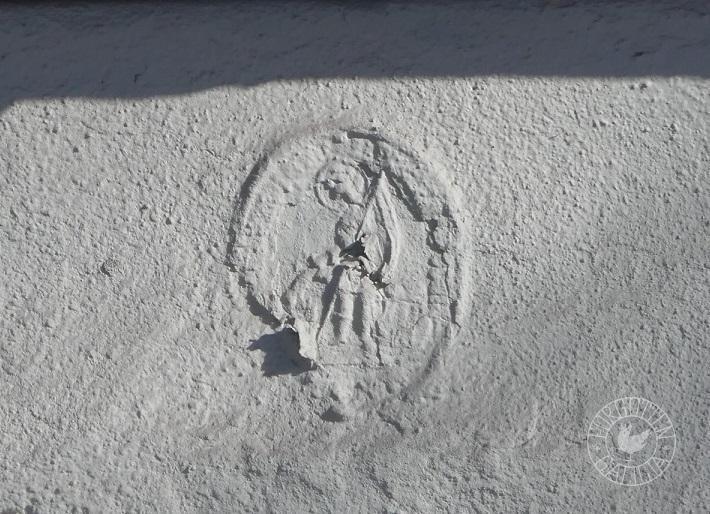 Later I found the same type of sign on an old photograph of Lviv from 1912 – where the letters are somewhere legible. From the image I can see that it says: "Towarzystwo ubezpieczeń od ognia w Krakowie." Now I am sure that is a fire mark from the Kraków insurance company.
By Areta Kovalska
See also: