In Poland it's a little more difficult to determine the age of manhole covers than in Ukraine, because in Ukraine if it's in Polish, it's old; but in Poland, everything is in Polish… However, by comparing them with prewar ones in Lviv, I think I've been able to distinguish which ones are old. Both Lviv and Przemyśl  (Peremyshl in Ukrainian transliteration) were cities in Habsburg Galicia as well as interwar Poland, the Second Polish Republic.
Przemyśl has several manhole covers produced by the Wisniewski Brothers factory.
 A business directory from Przemyśl 1938 lists the Wiśniewscy brothers' hardware store:
Below is a cover made by just one of the Wisniewski brothers.
M.Z.W.K.
Probably stands for Miejski Zakład Wodociągów i Kanalizacji,
which means Municipal Water Supply and Sewerage Company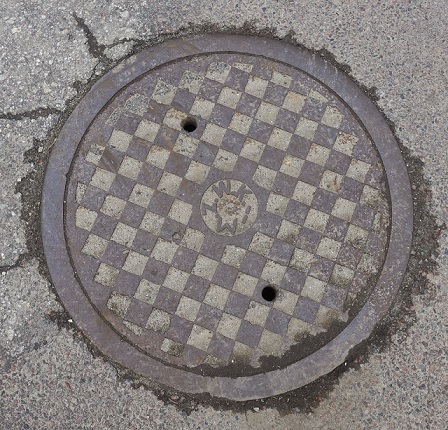 Pomiar Miasta means "measurement of the city"
Water valve covers made by Roman Sapa & Son in Tarnów
This zasuwa (stop valve) cover is exactly like ones in Lviv — a testament to the fact that Lviv and Przemyśl were once in the same state.
Hydrant covers