A few years ago when I was was in Chicago, I found this Ukrainian (English and French) children's dictionary at home. It was published in Canada—though I'm not sure what year. The book includes a lot of examples of words that are used in the diaspora, but which are no longer or which were never used in Ukraine.
The entire dictionary is up online, for everyone's viewing pleasure, at this link.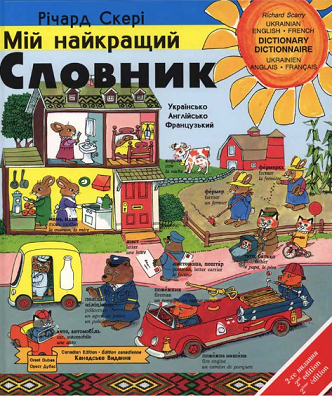 The book includes a lot of dialectisms from Galicia, which is not surprising due to the large numbers of Galician Ukrainians in the diaspora in North America (see my post about the diasporan lexicon here).
One of the biggest linguistic challenges for me when I moved to Ukraine was to use the word "ovochi" for "vegetables" instead of for "fruit," because like in Polish, in the diaspora we use the word "ovochi" for "fruit," while in Ukraine "ovochi" is "vegetables."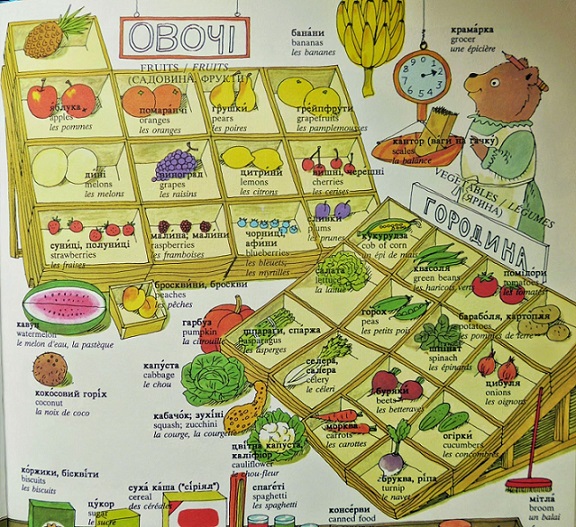 The lovely letter "ґ" which was banned under the Soviet Union.
Below are some examples of words that one can only hear in the diaspora.