The first electric tramline in Lviv was built ahead of the General Regional Exhibition of 1894 to bring visitors from the main railway station to the site of the exhibition. To power the line, the first municipal electric station of direct current (DC) was also built, and to house the tram cars — the first tram depot.
On April 27, 1894, regular tram traffic began on the streets of Lviv. Two years later, the city purchased the tram network and power station.
The Territory
The territory of the power station and depot included the following:
A building with two steam engines generating 500 horsepower – 300 kW.
A depot (remiza) for tram cars. Originally, there was just one, but with time two more were built.
A well.
An administration building. Disassembled in the 1980s, when the street was expanded for the future construction of the underground tram line.
The area was closed off with a wooden fence.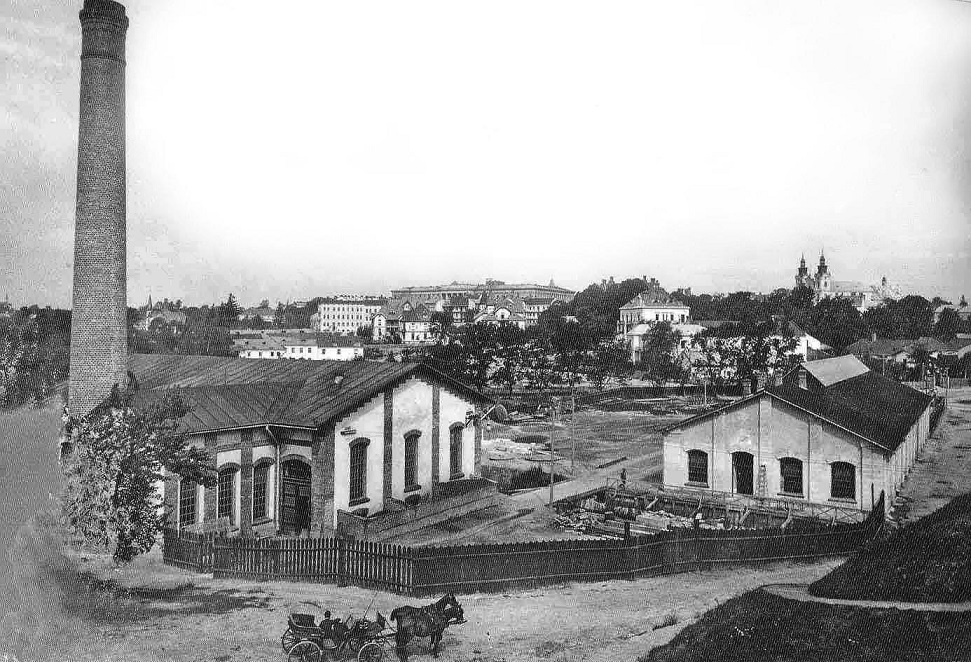 The Depot Structures
The first structure of the tram depot was designed by architect Alfred Kamienobrodzki.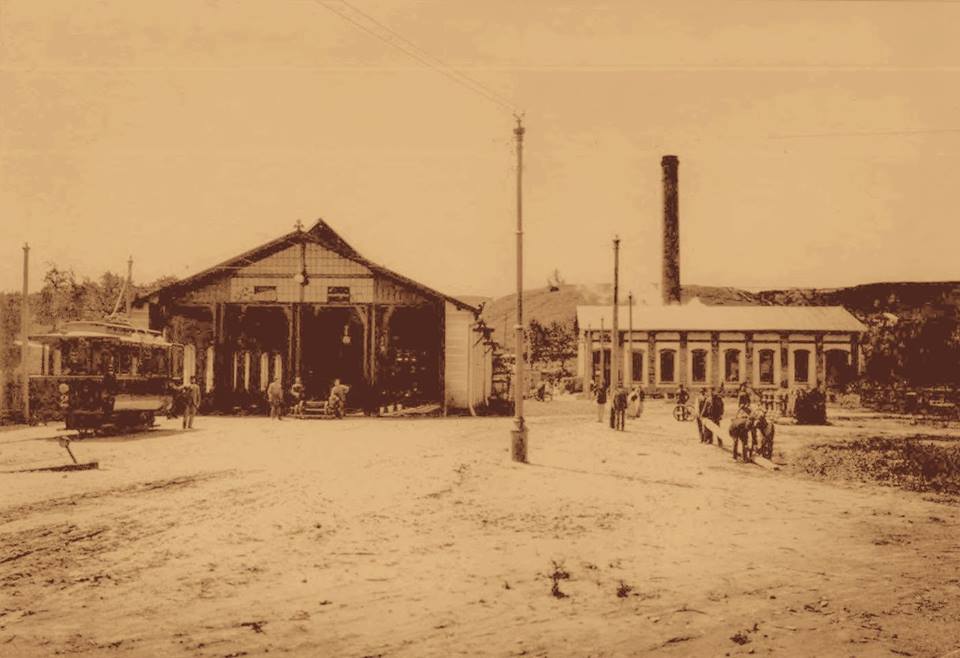 To meet the city's electricity demand, a new power station was built in 1907 in Persenkówka. At the same time, a second depot structure was built to park and repair tram cars. The structure, which resembled the original one, was likely built according to the drawings made by the municipal construction administration in 1905-1906, which at that time was headed by architect Michał Łużecki.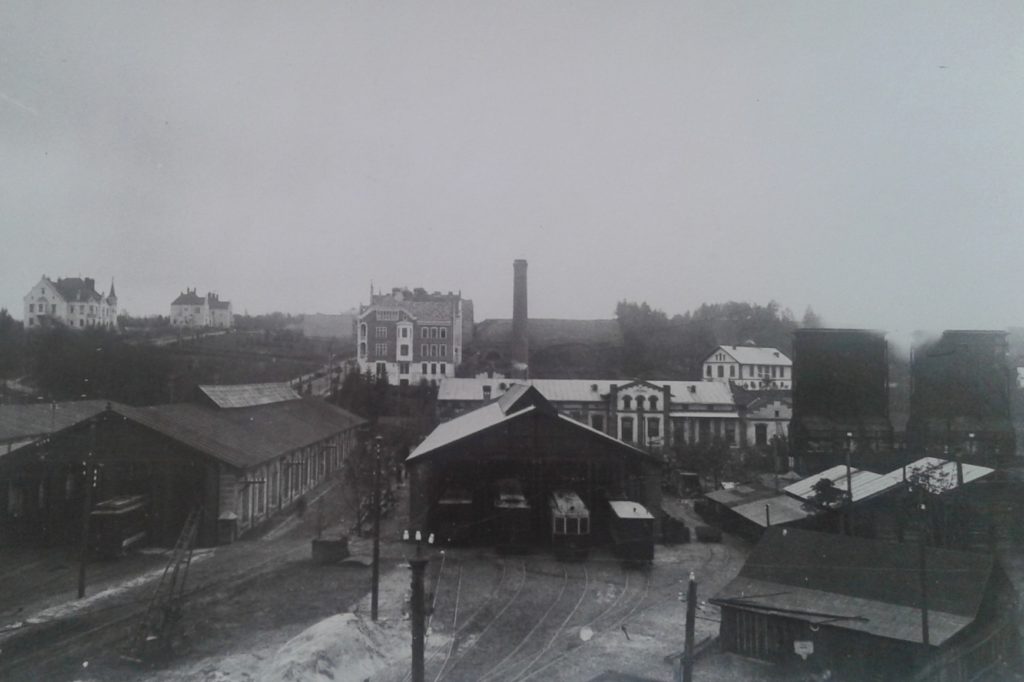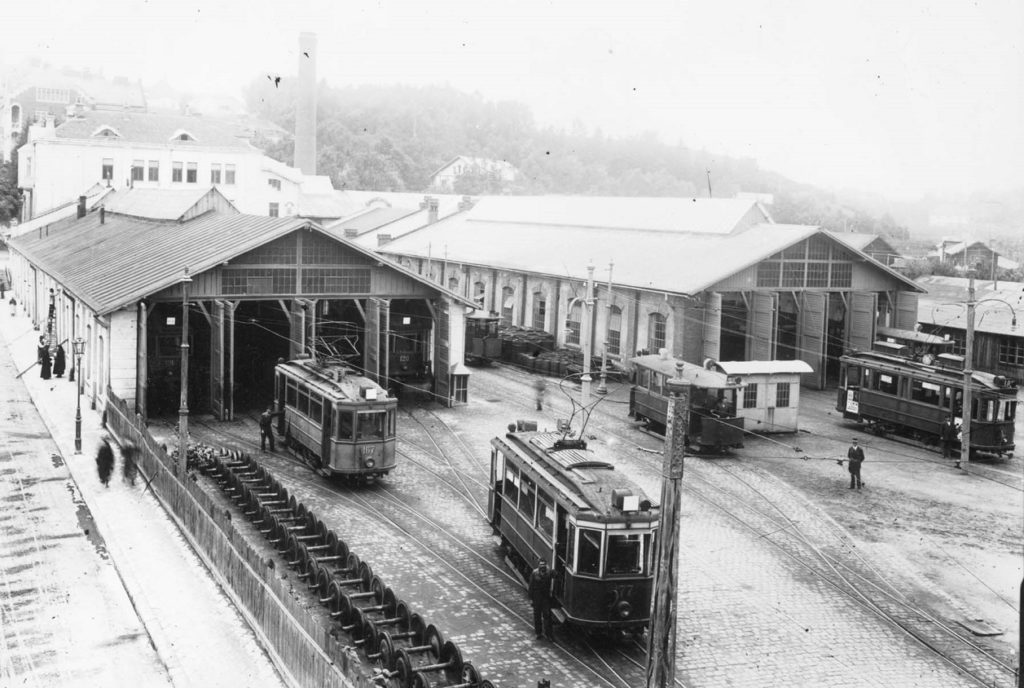 In 1926-1927, the first two structures were joined by a central building. The architect was Adolf Kamienobrodzki — the son of Alfred.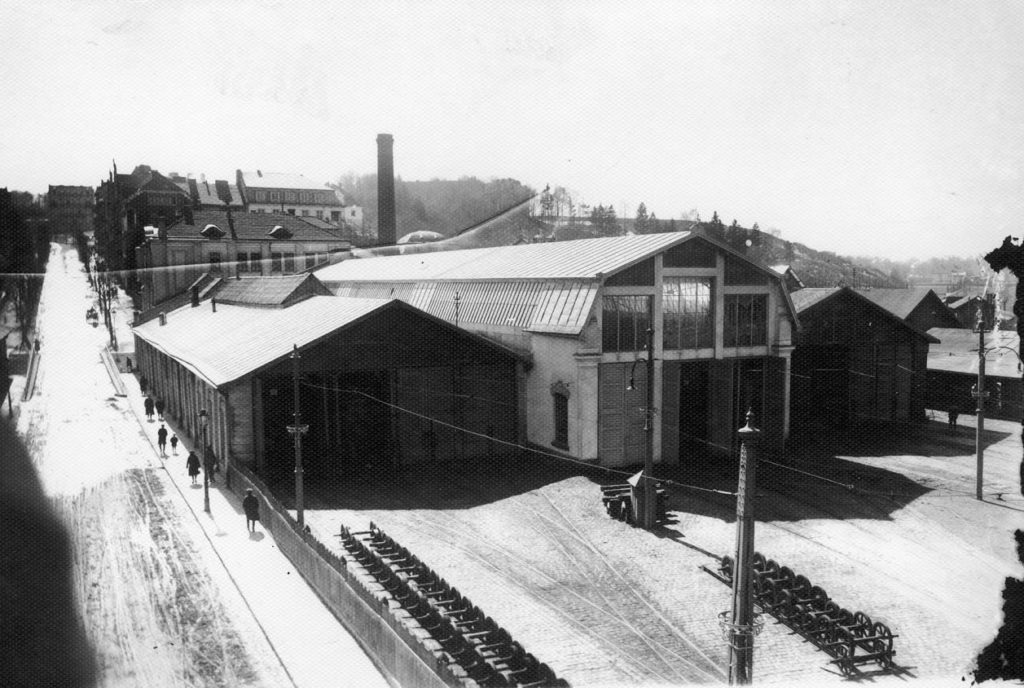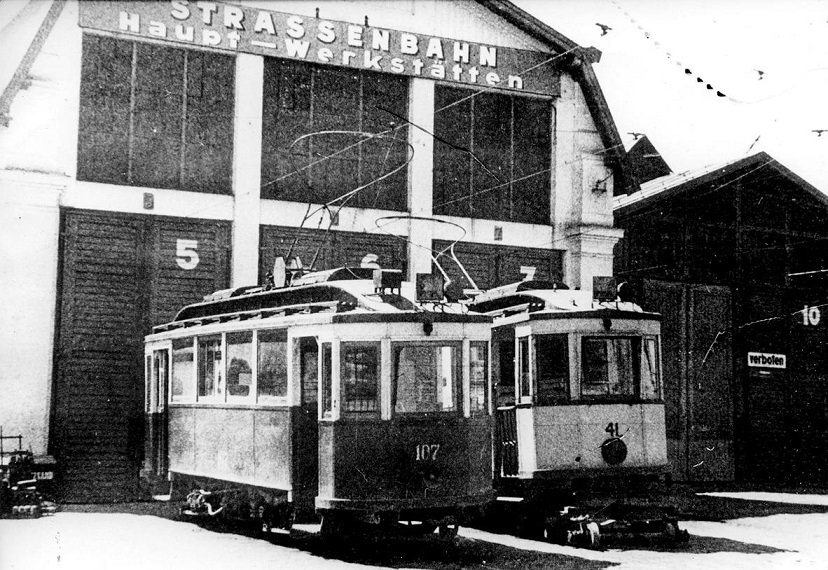 The Tram Depot Today
The three structures of the tram depot remain today, as do buildings of the first power station, which is easily identified by the tall red brick chimney.
The administration building pictured below is gone.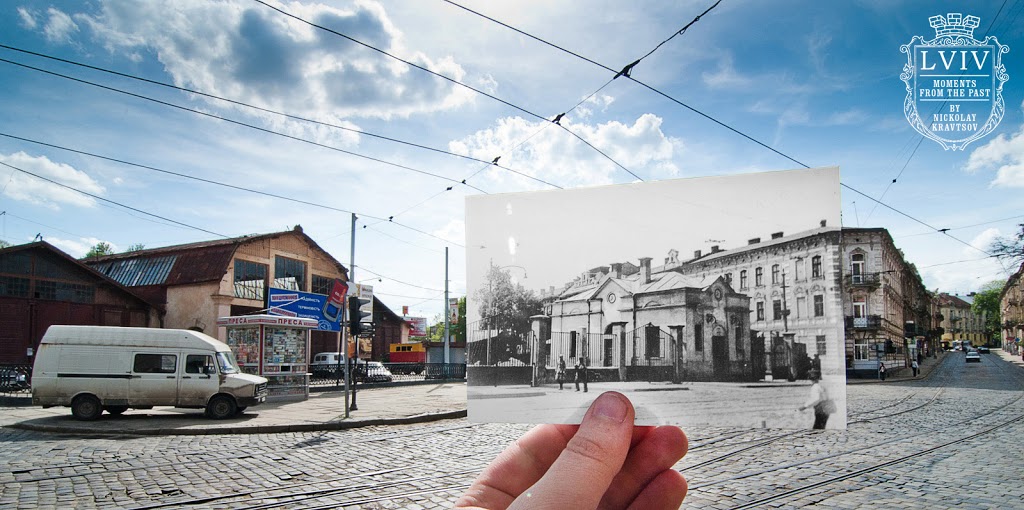 The tram depot no longer houses tram cars, but instead in the last few years has been used a venue for concerts and other cultural events. There are currently plans to plans to renovate the depot and transform it into a cultural center called Lem Station, named after Lviv-born author Stanislaw Lem.
The images below were taken in 2018.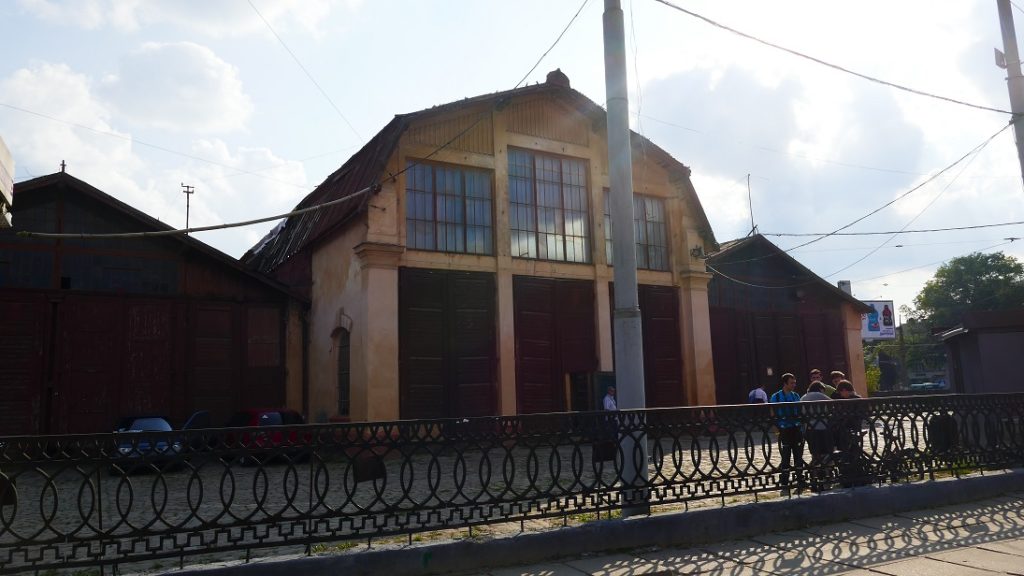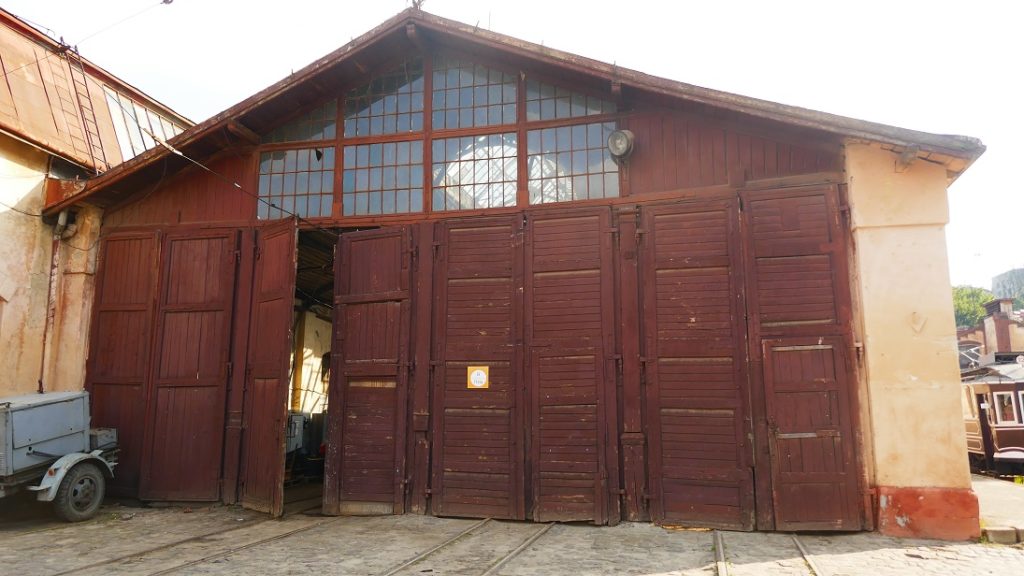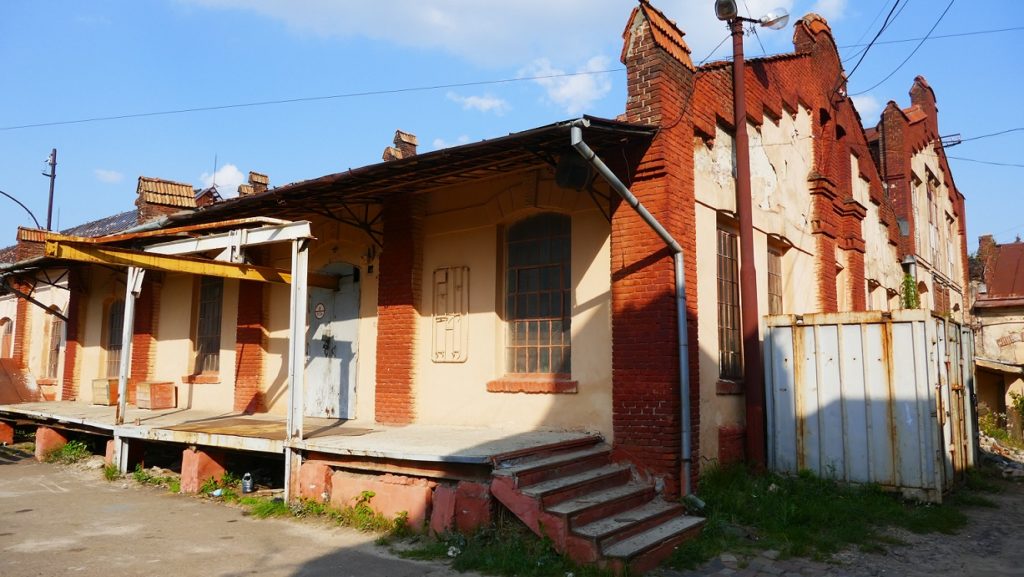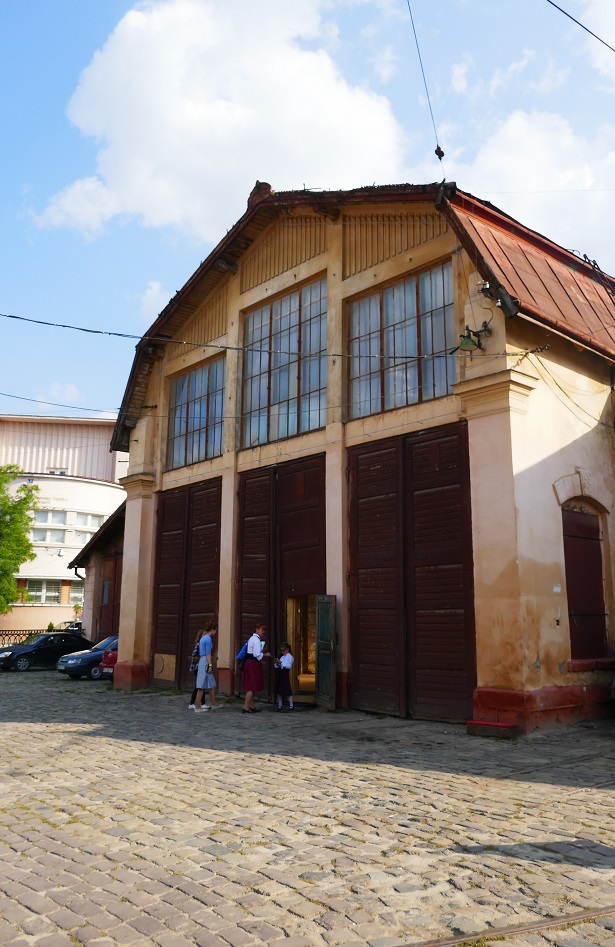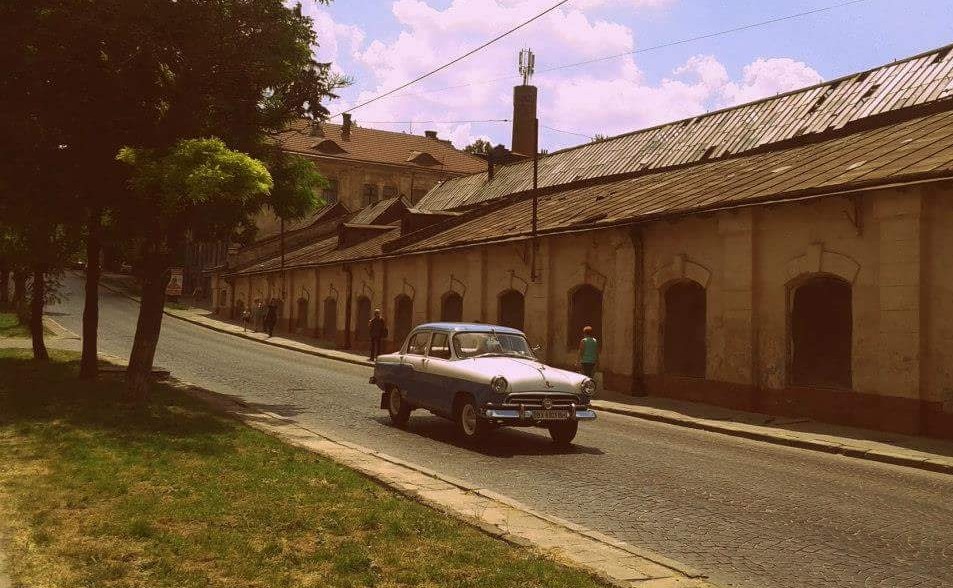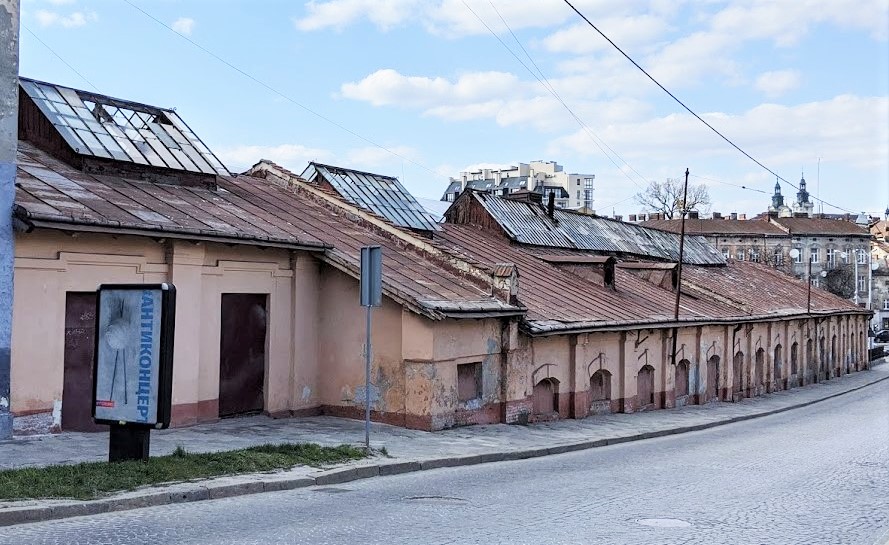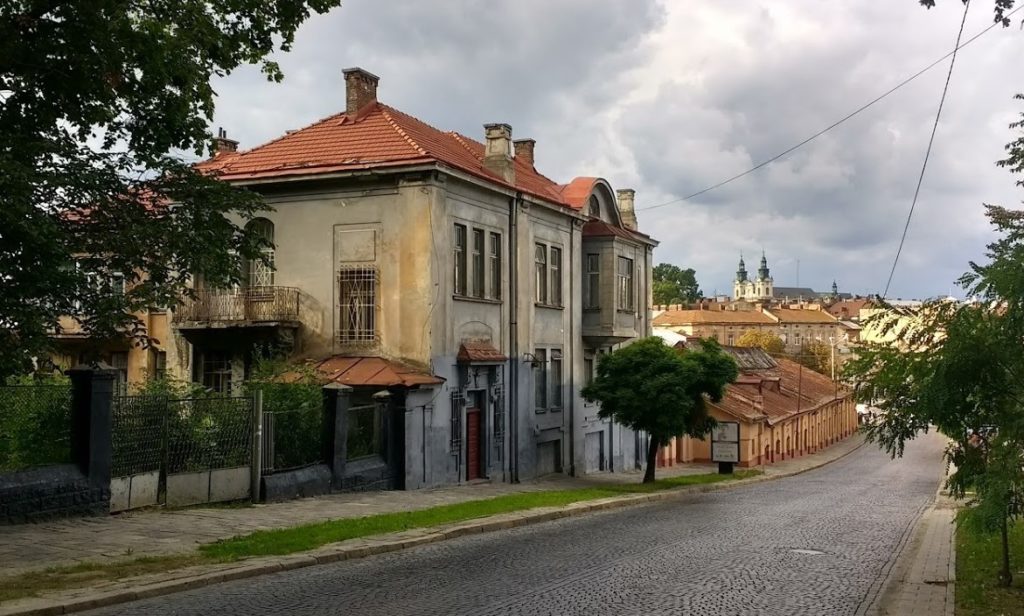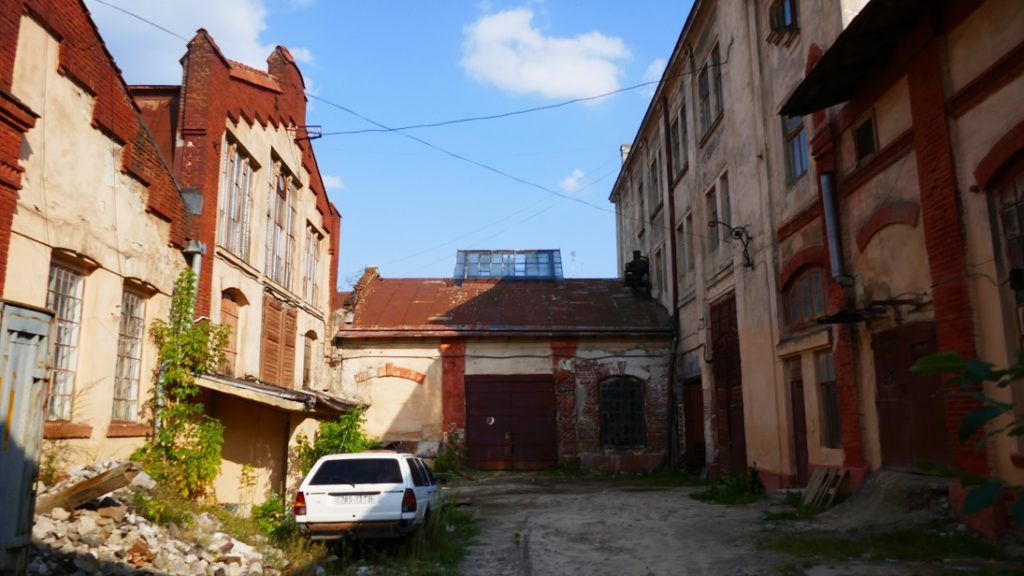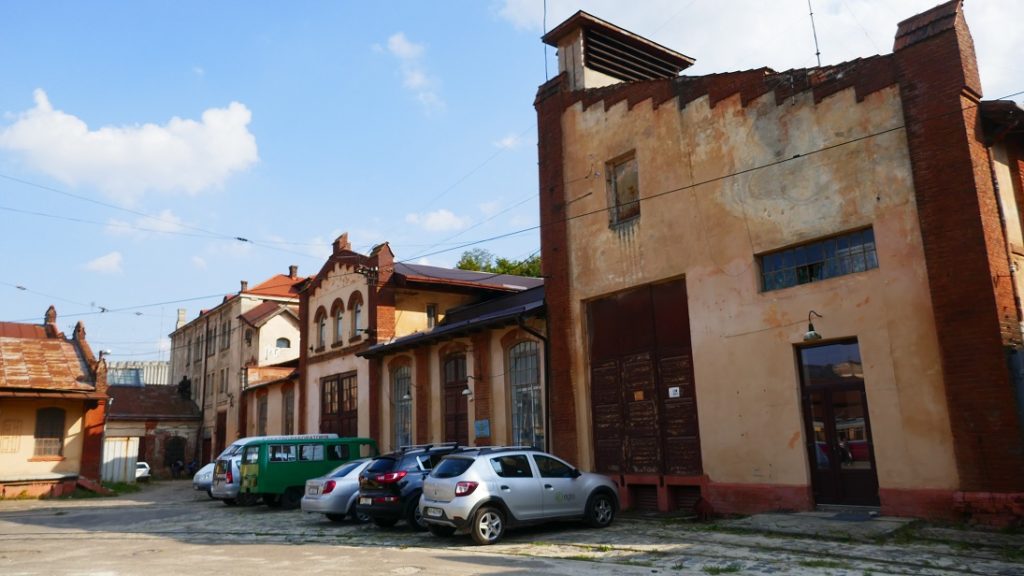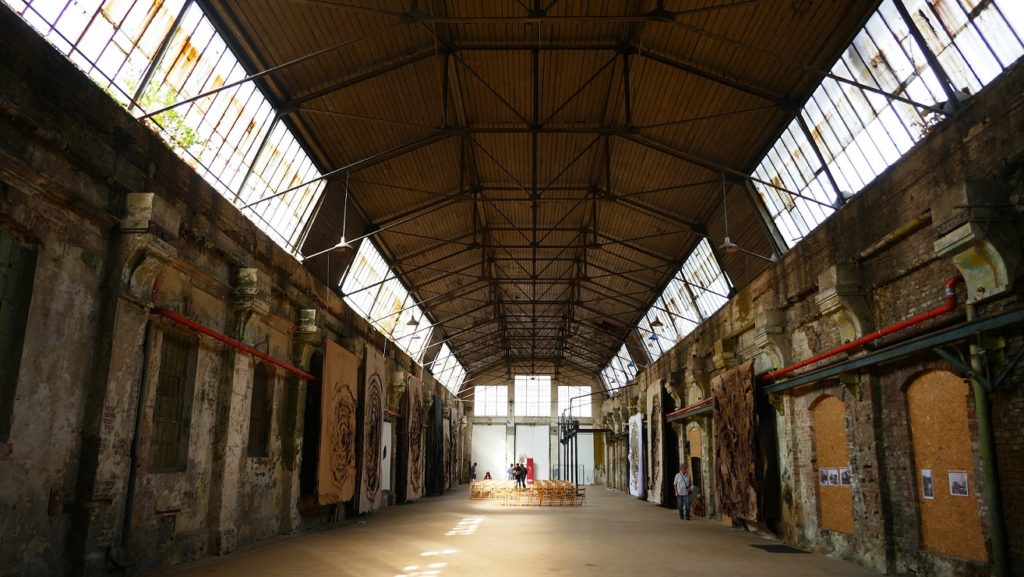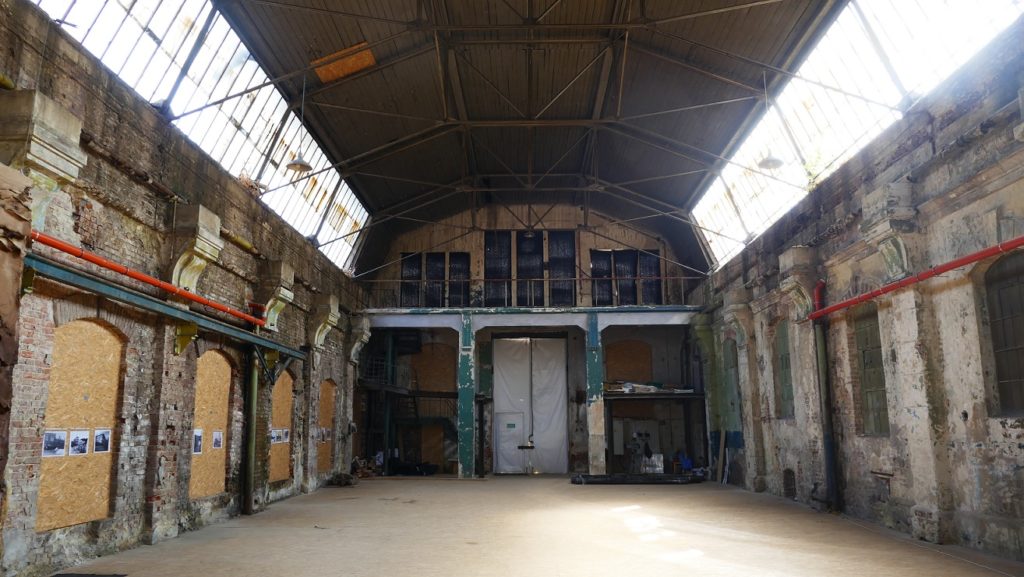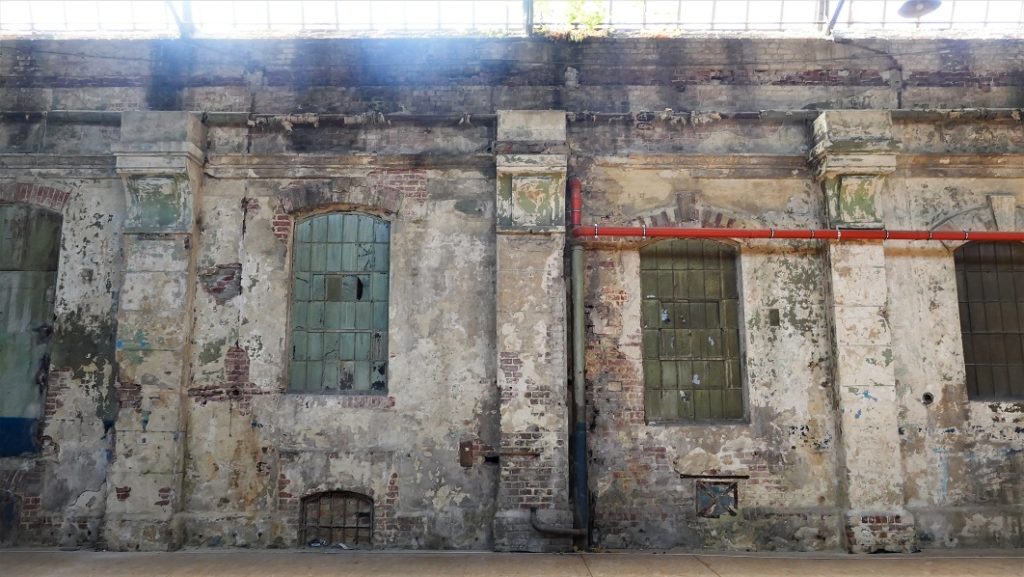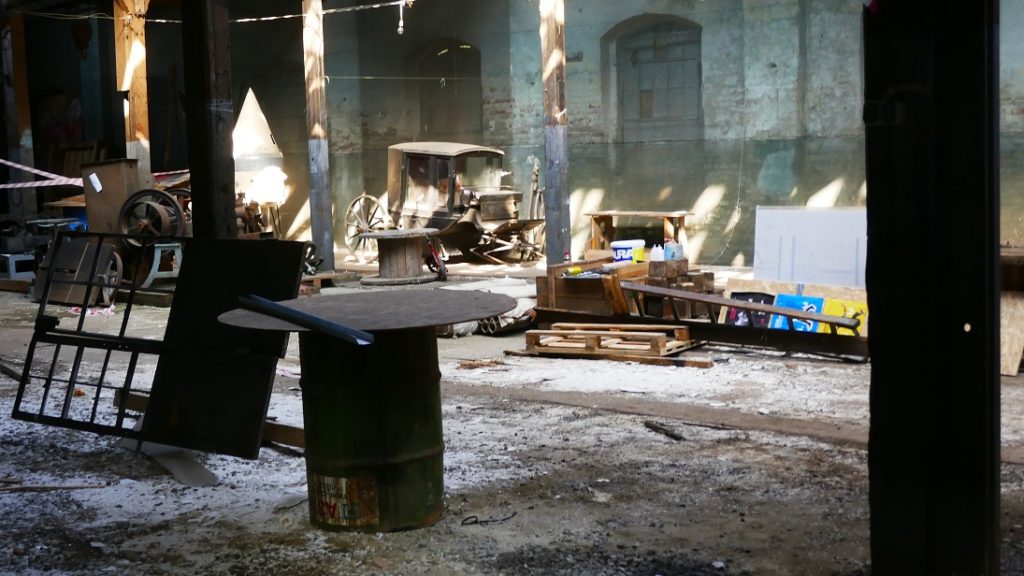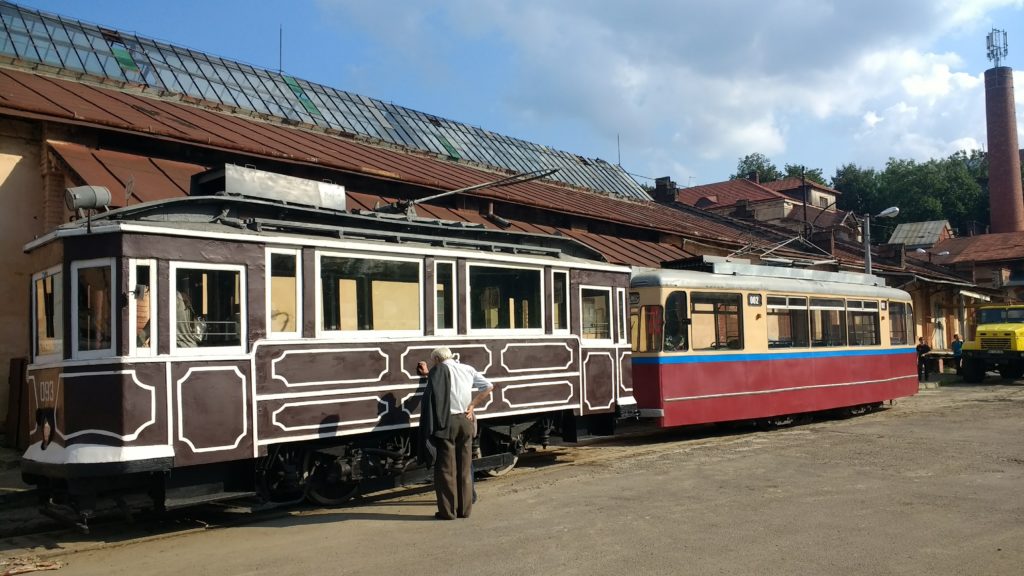 By Areta Kovalska