Today probably few people know when they climb up the High Castle (Vysokyi Zamok) in Lviv, one of the city's most popular tourist destinations, they are walking up a monument built in the late nineteenth century to commemorate the 300th anniversary of the Union of Lublin – the pact which created the Polish-Lithuanian Commonwealth. I sure didn't realize this until a few years ago.
In the second half of the nineteenth century, Poles who had lost their country to the Partitions of Poland sought opportunities to celebrate important events from Polish history. Franciszek Smolka, a Polish politician and Lviv citizen, came up with the idea to build a mound in honor of the 300th anniversary of the Lublin Union. The City Council decided to construct such a mound on Castle Hill, known as the Vysokyi Zamok (High Castle) or, since 1851, as the Franz Joseph Hill (Ger.: Franz Josephs Berg). The Castle Hill took its name from a defensive fort, which was located on the hill from the thirteenth century to the late nineteenth century.
The construction of the Lublin Union Mound (Pol.: Kopiec Unii Lubelskiej) began on the 300th anniversary of the Union in 1869. The city's Polish population of all ages and classes offered voluntary labor to build the mound. The work was carried out without any prior engineering advice, using locally available materials, including stones from the ruins of High Castle.
Next to the mound a stone was placed with emblems and the following inscription: "Free with the free, equal with the equal: Poland, Lithuania, and Ruthenia united by the Lublin Union on 12 August 1569."
The construction of the mound was finished in the 1900s.
Today, there is an observation platform at the top of the mound at an altitude of 413 m, offering a vantage viewpoint over Lviv.
As Depicted on Postcards
The Union of Lublin became a popular symbol of Lviv / Lwów and before the war was often featured on postcards.
Pre-WWI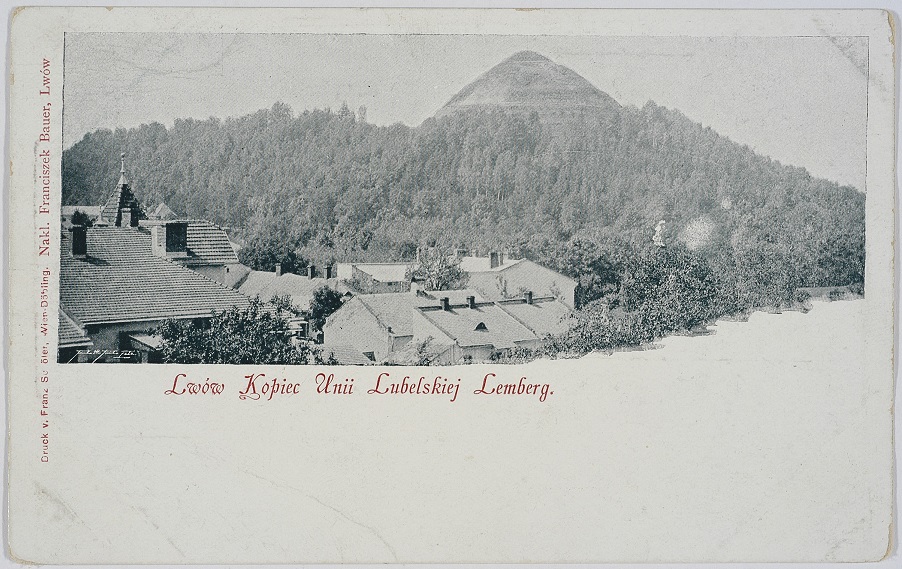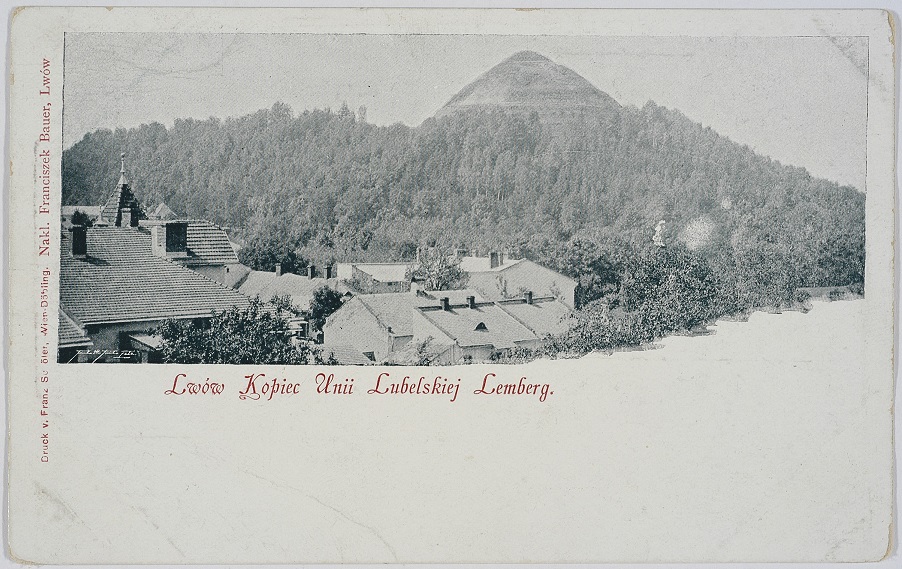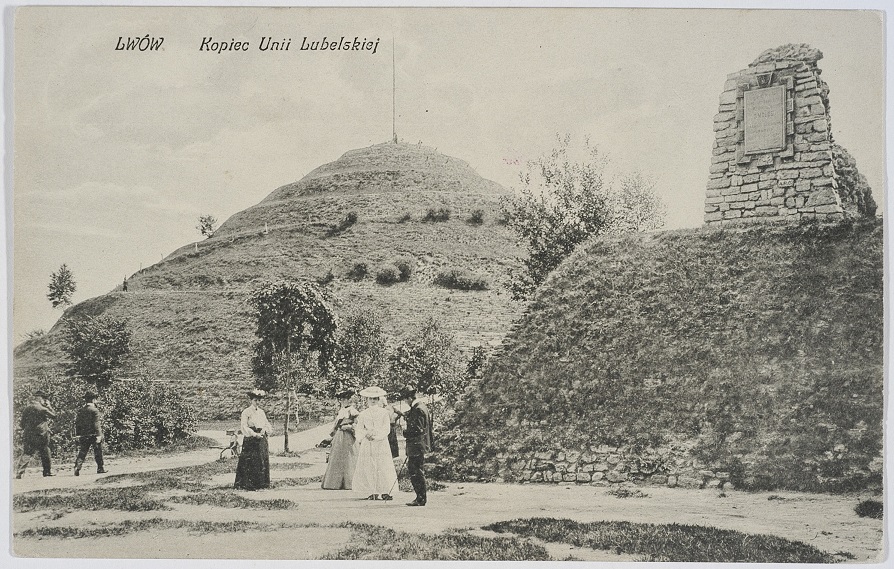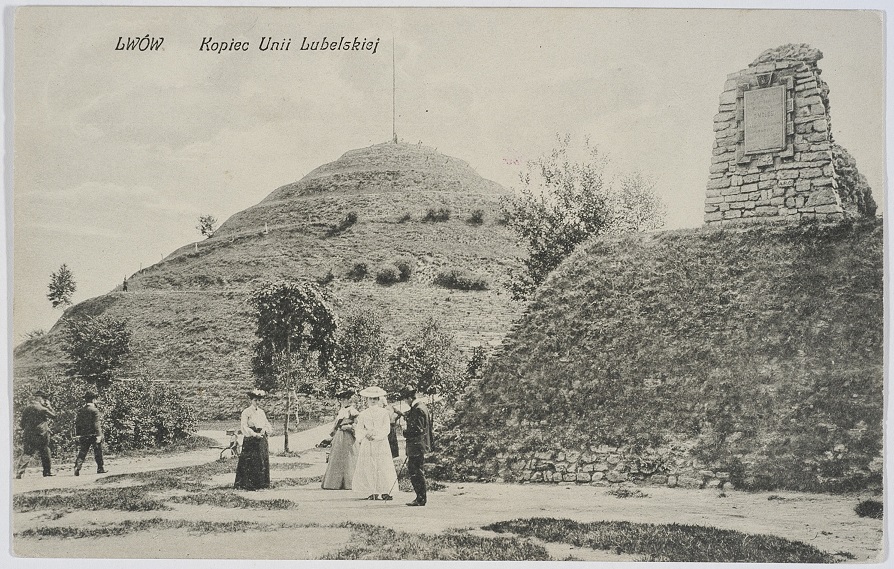 The next four are the same image published in different color schemes and different captions (1910-1914)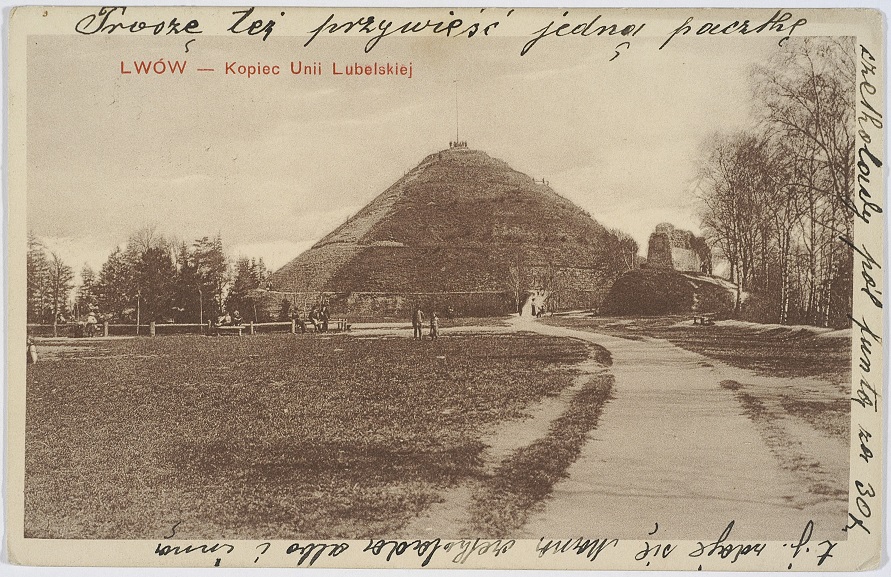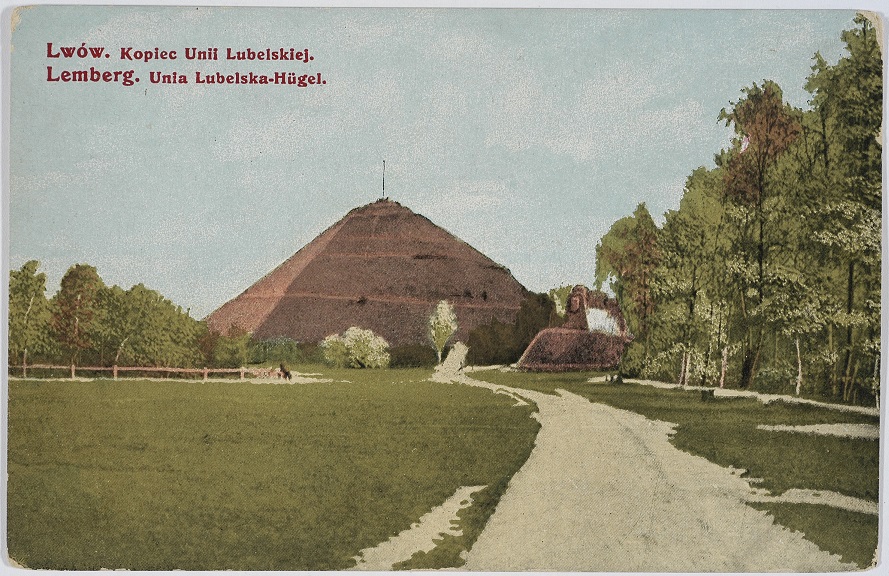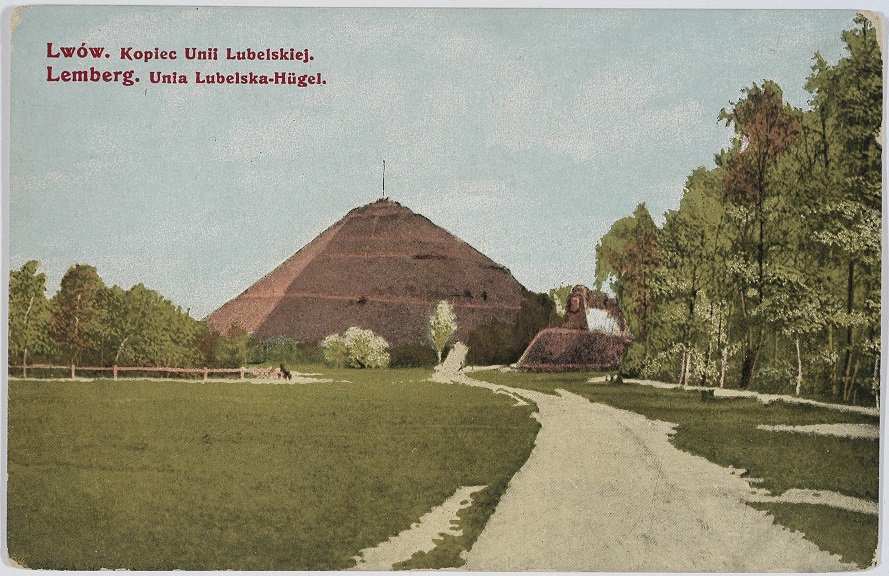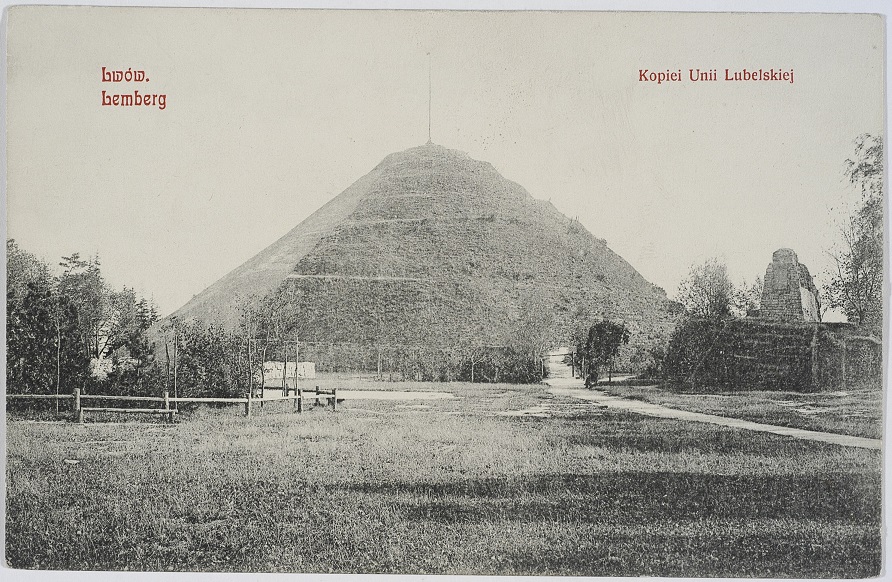 This postcard from 1915 has a caption in Russian and Polish. Eastern Galicia was under Russian occupation from September 1914 to July 1915.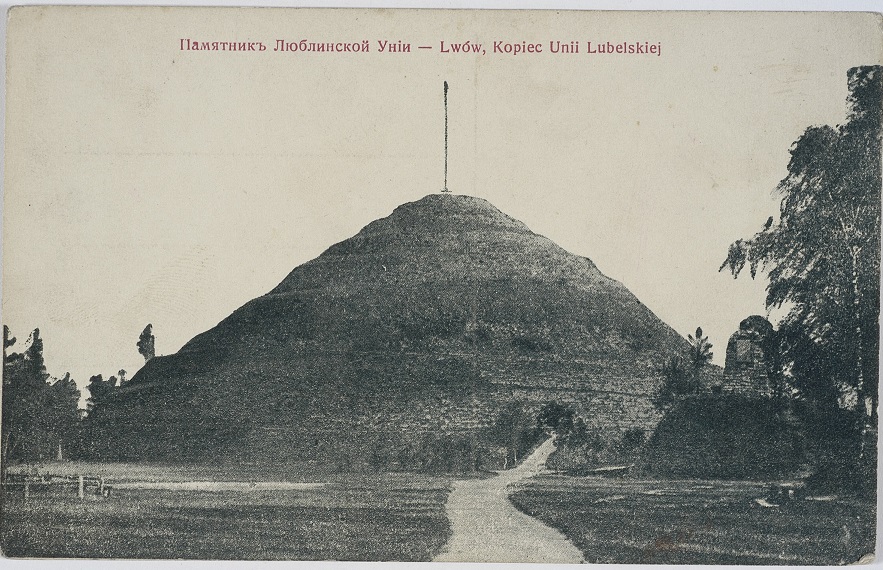 Interwar Period
This photograph was used to create a series of postcards, as seen in the following two postcards.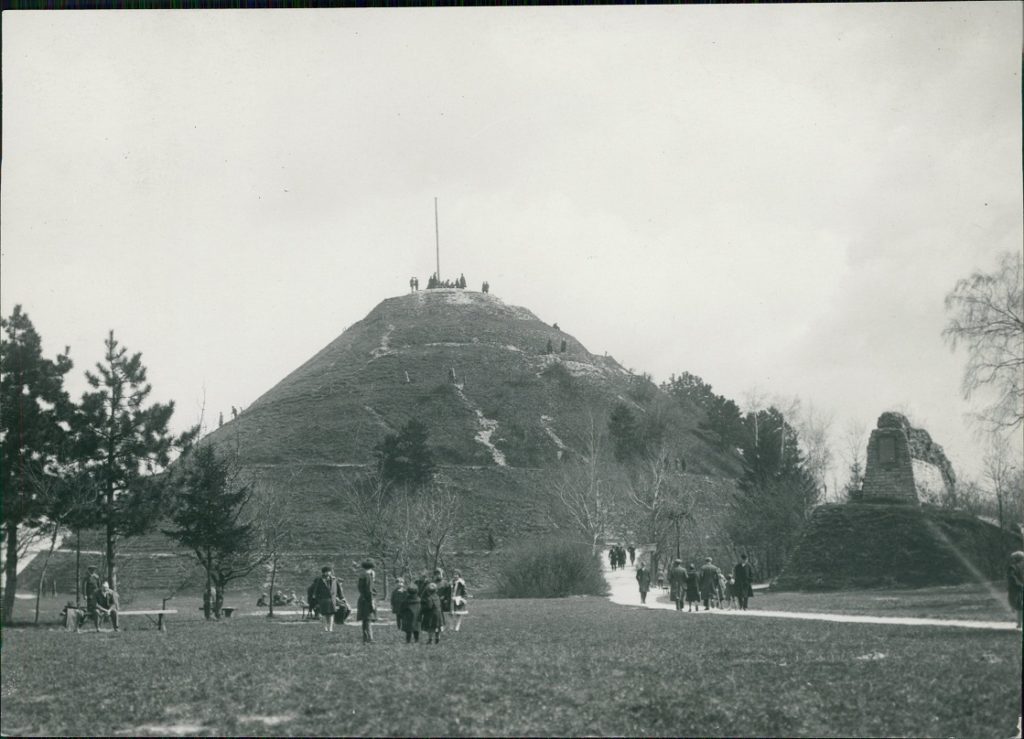 The next three postcards resemble those above but are different images.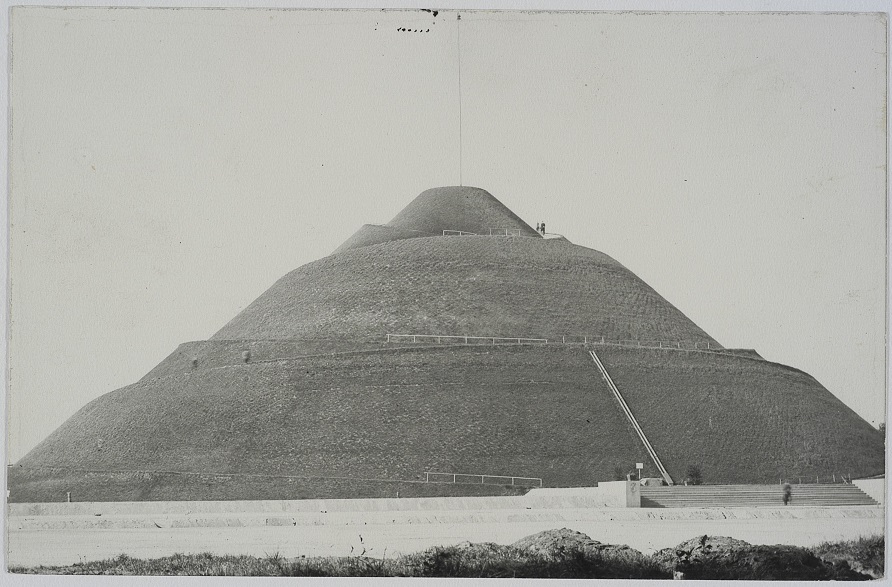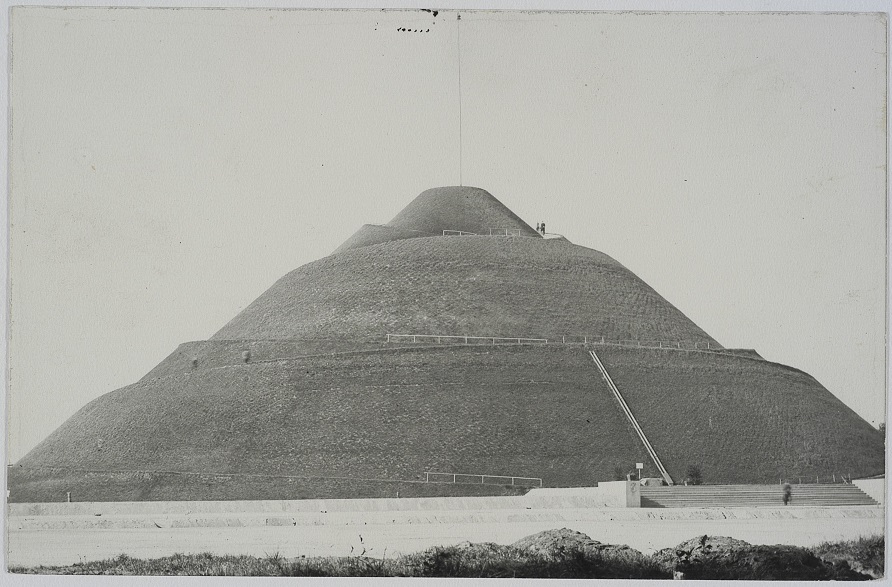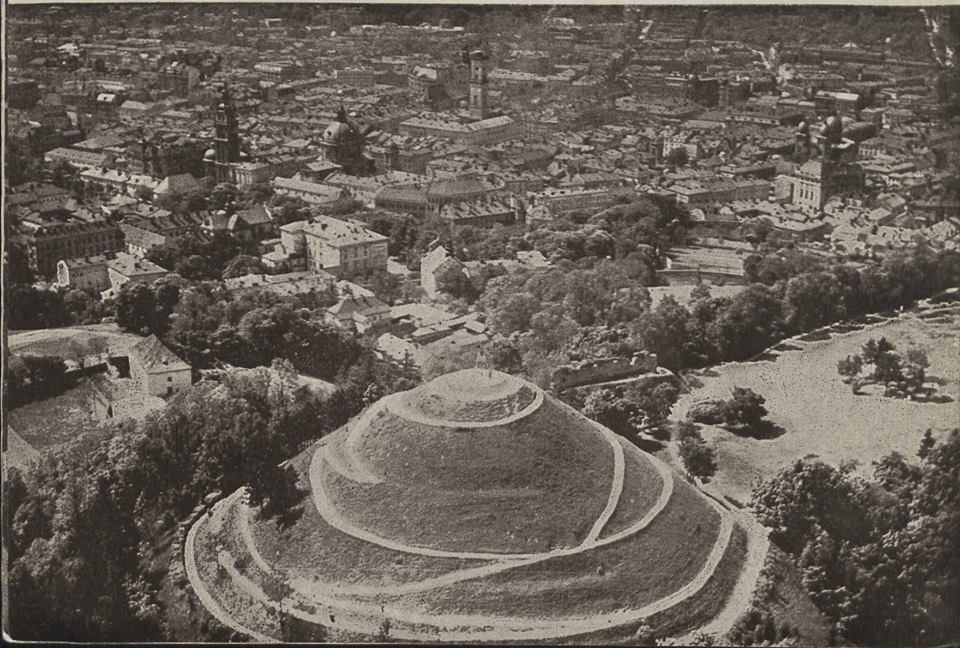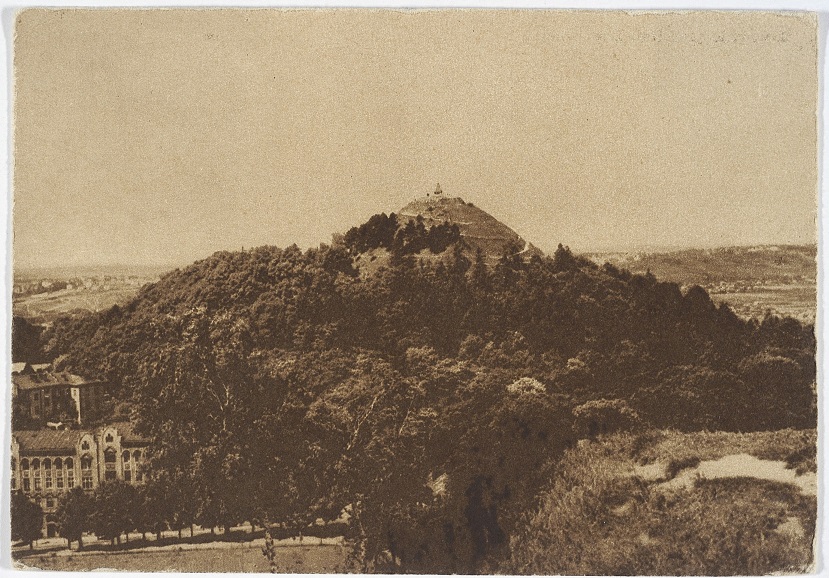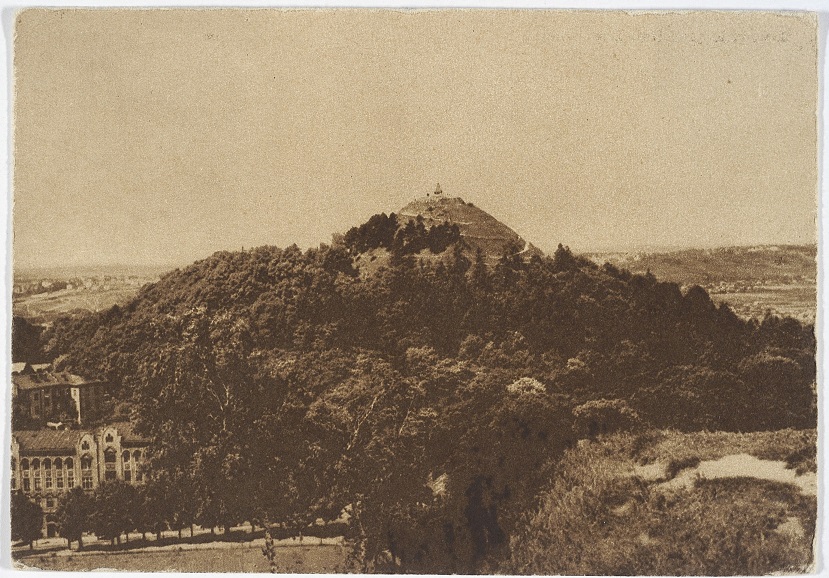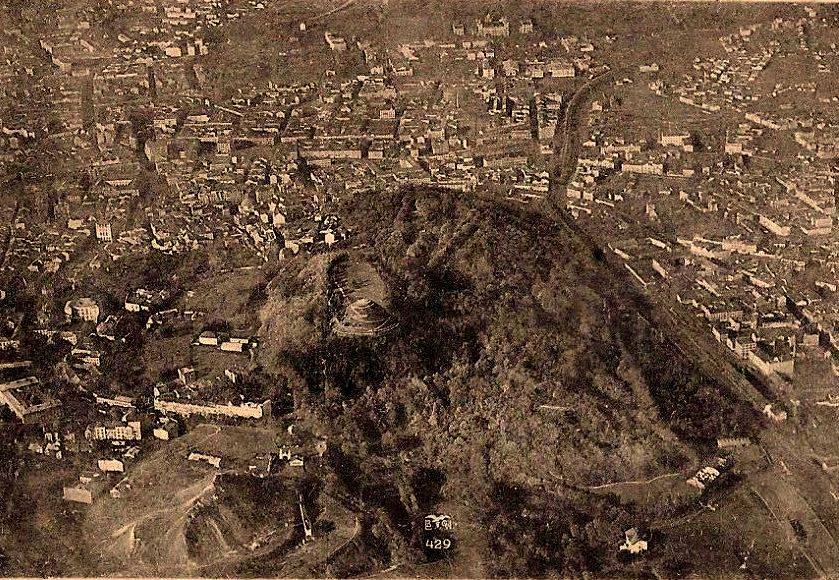 By Areta Kovalska
Sources:
Polona.pl
Wikipedia