An interesting feature of Lviv's ghost signs is black and yellow or red and white painted stripes found on former storefronts. There are several opinions floating around as to what exact function they served, so I have yet to have a definitive answer.
However, many working in Jewish heritage recently weighed in on this question in a post made on social media by Rohatyn Jewish Heritage and some solid theories were collected.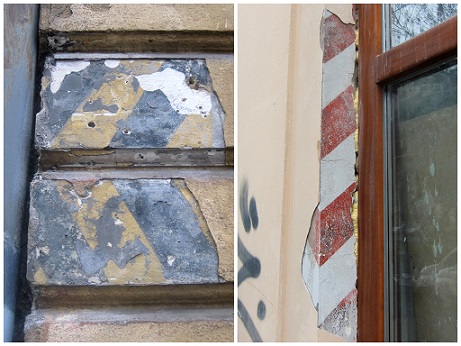 First of all, as for the colors, a source indicates that the pre-WWI colors were black and yellow (Habsburg colors) while the post-WWI colors were red and white (Polish colors).As for the function, some of the theories include:
The stripes date from Habsburg times and meant that the owners (of Polish and Jewish businesses) had permission to open the shop. It might be that it was only for certain types of stores, those with regulated goods.
They were not a national marker, but a marker for new small shops, which after several new laws were easier to open, especially for Ukrainians and Jews.
The red and white stripes on the door frames indicated that the store carried cigarettes, matches, and sugar, consumer goods regulated by a state monopoly. (From the website of the US Holocaust Museum.)
The stripes meant the shop had state-issued permission to sell alcohol, cigarettes and other products licensed by the state.
If you closely at the featured image, you can see white areas on the yellow stripes and splotches of red on the black. It seems that originally there were black and yellow stripes angled to the left, but then on top were painted white and red stripes angled to the right. Thus it seems there was a store which during Austrian times had certain privileges, which then after WWI would have had to get a new license from the Polish authorities and accordingly change the colors to correspond to the current regime.
Painted stripes were found not only in Lviv, but also in other Galician cities. For example, I have come across similar stripes in Przemyśl, Złoczów and Sambir. And they can also be found in old photographs and videos of other cities in Habsburg Galicia and interwar Poland.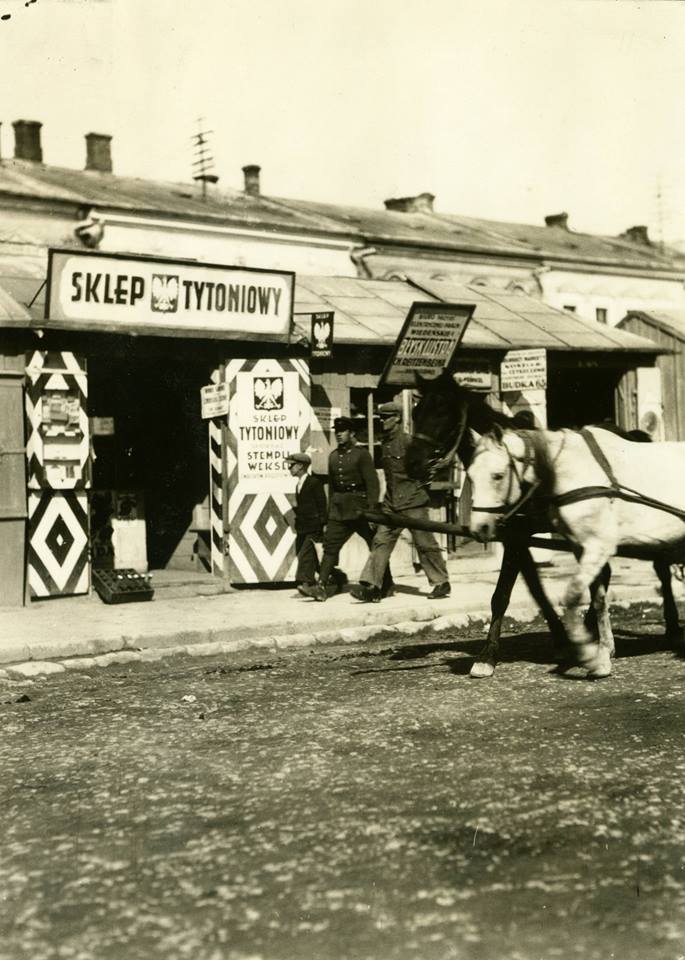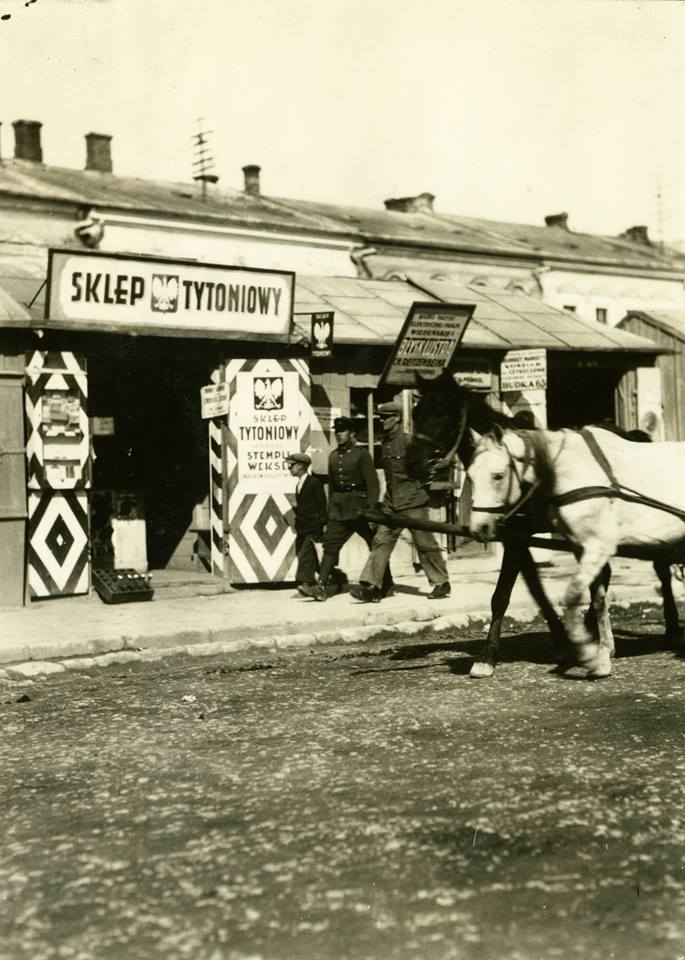 Several examples of these colored hand-painted stripes can still be found in Lviv today: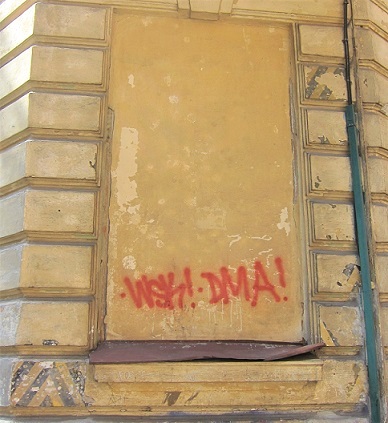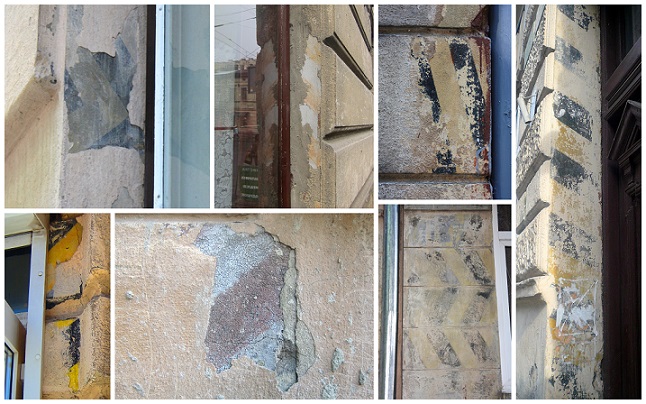 And quite a few photographs of prewar Lviv show what the stripes looked like originally: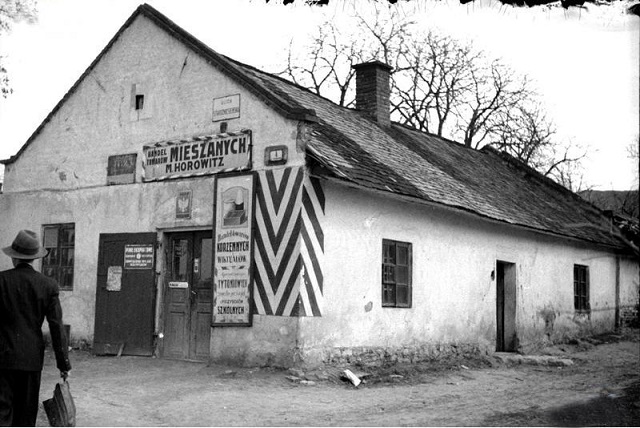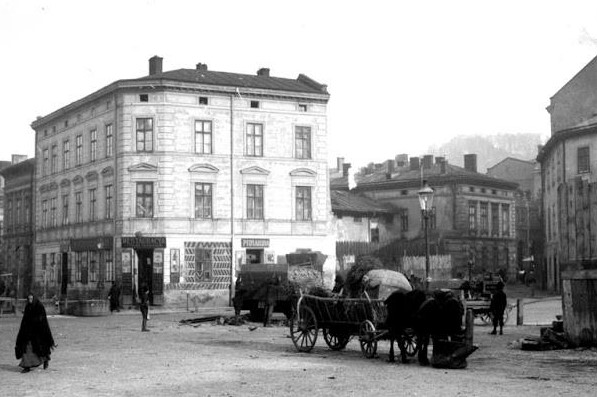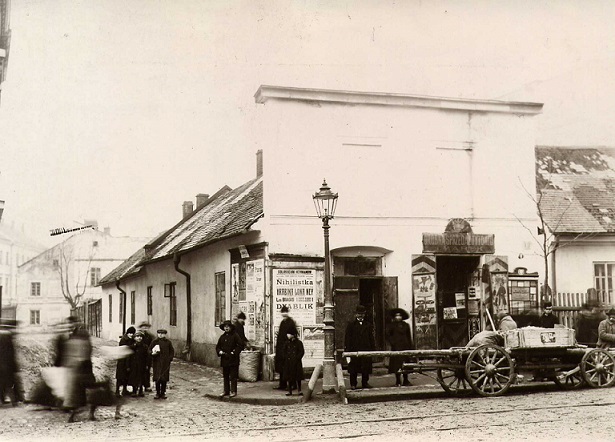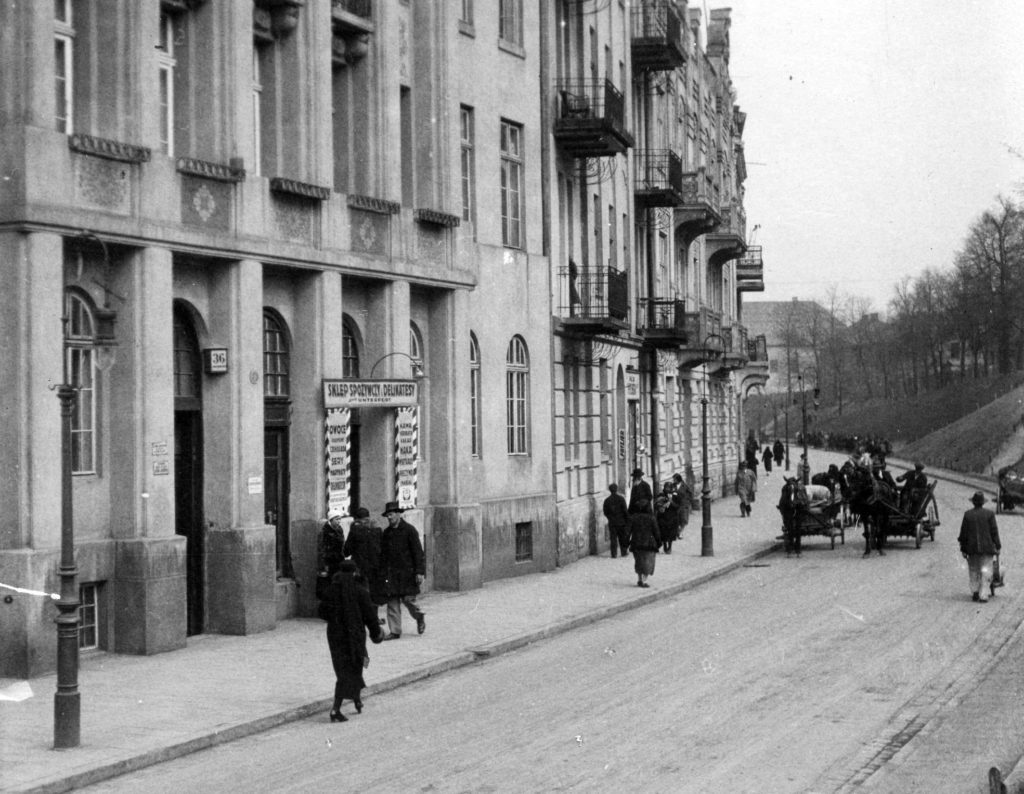 It must have been a pretty common sight during the Habsburg era for even today an Austrian-era themed cafe, C.K. Lokal, recreates this setting by using black and yellow stripes on their shutters: