An Alternative Shopping Guide to Lviv's City Center
A list of the best places to find all things made in Ukraine, local artwork and music, and antiques.
Made in Ukraine:
Clothing, Accessories & Home Decor
Ukraine's craft industry has really taken off in the last few years. As a result, hundreds of independent brands and designers have appeared on the market. These local artists and entrepreneurs are creating a whole range of high-quality products, from handcrafted jewelry and designer clothes to authentic souvenirs and handmade leather goods.
Fortunately, several places in Lviv showcase these unique products. This is fantastic as it demonstrates that amidst the kitschy touristy Lviv, an authentic and alternative Lviv thrives. These are great places to see the wonderful creativity of Ukrainians and to support the entrepreneurial endeavors of these young businesses.

And so if you are searching for a unique souvenir or gift, or are looking to update your wardrobe with a one-of-a-kind piece, these are the places to go.
Open Store Lviv | 8 Fedorova St., across from Dominican Church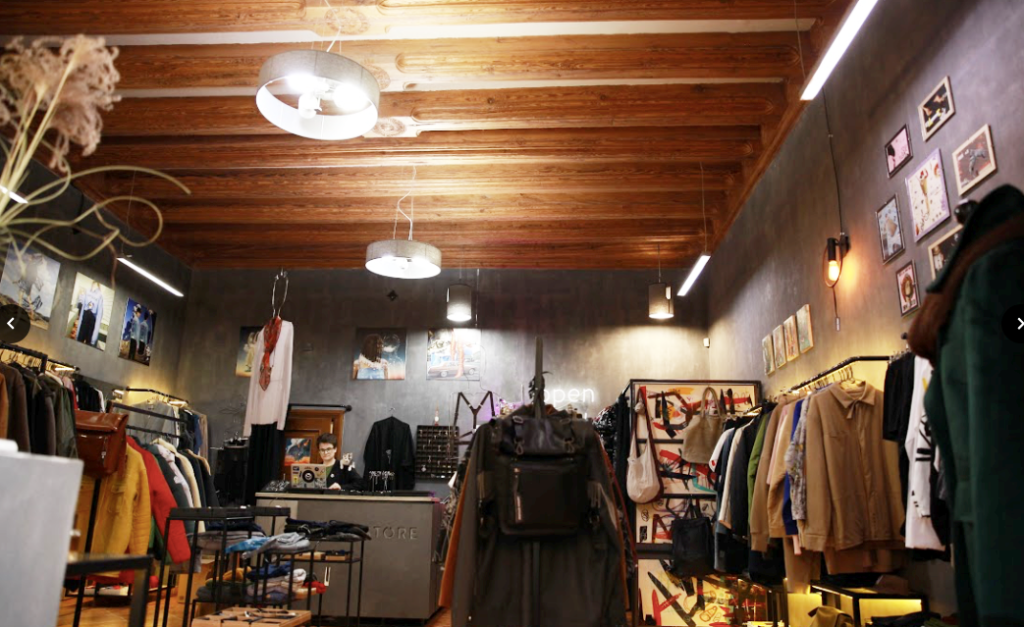 Concept store of modern Ukrainian clothing

A unique space in Lviv, with a wonderful atmosphere and very friendly staff, Open Store Lviv is one of a just a few showroom-boutiques that sell high-quality designer clothes from dozens of Ukrainian designers. Here you will find not only both women's and men's clothing, but also leather goods, bags, accessories, jewelry, artwork by local artists, minimalistic light fixtures, and perfume.
This is also where you can get your hands on some Forgotten Galicia merch – enamel pins depicting Lviv's Art Nouveau tiles, postcards, and stickers.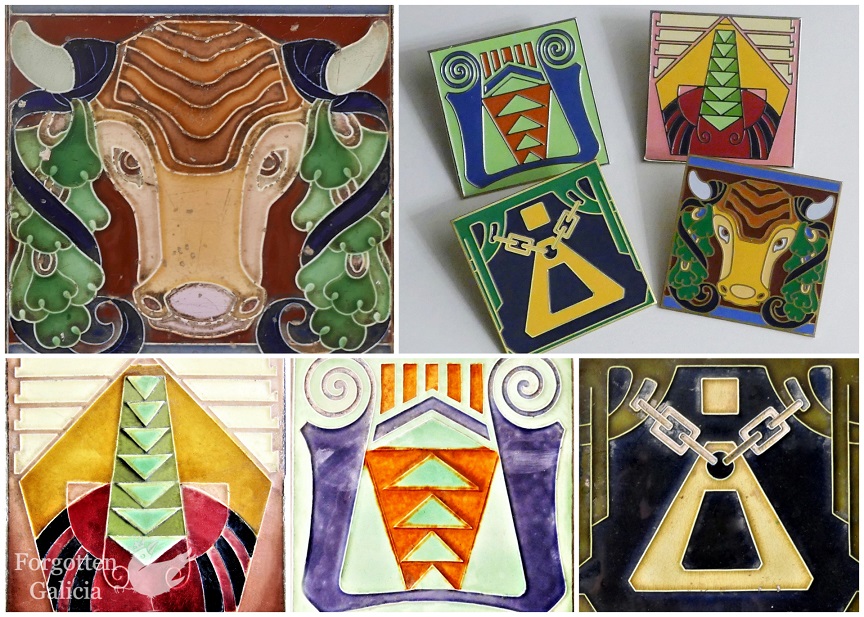 While you are checking out their wide assortment, make sure you look up! You can see authentic Renaissance crossbeams with engraved solar signs — symbols that protected homes from evil and misfortune.

Facebook page: https://www.facebook.com/openstorelviv/
Instagram: https://www.instagram.com/openstorelviv/
Shchos' Tsikave | Online (Rynok Square)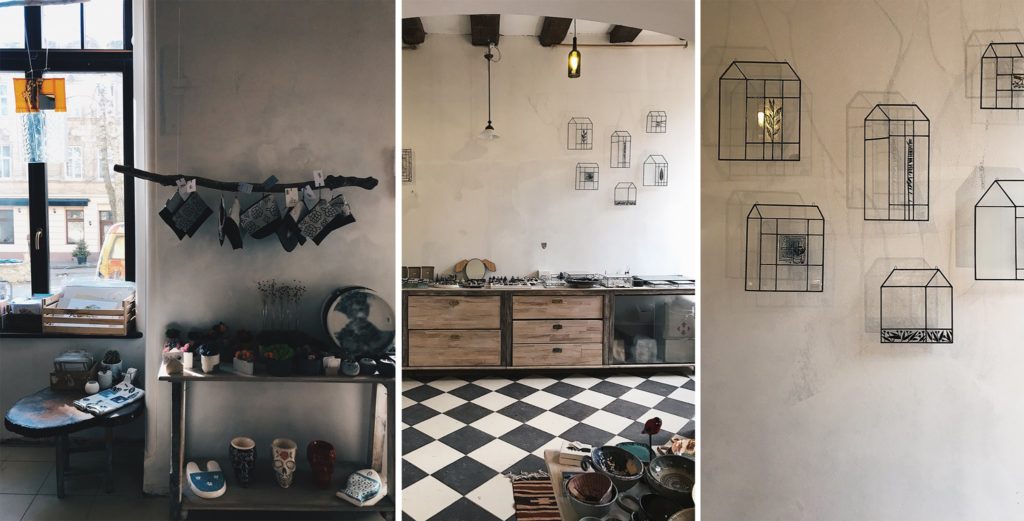 "Something Interesting" (translation of the shop's name)

Here you will definitely find something interesting — from handmade glasswork, jewellery, and accessories to ceramic wares and home decor.
Check out their collection on their website, on Instagram or on Facebook, and contact them to arrange pick up.

Facebook page: https://www.facebook.com/somein13/
Pravda, B | 30 Virmenska St.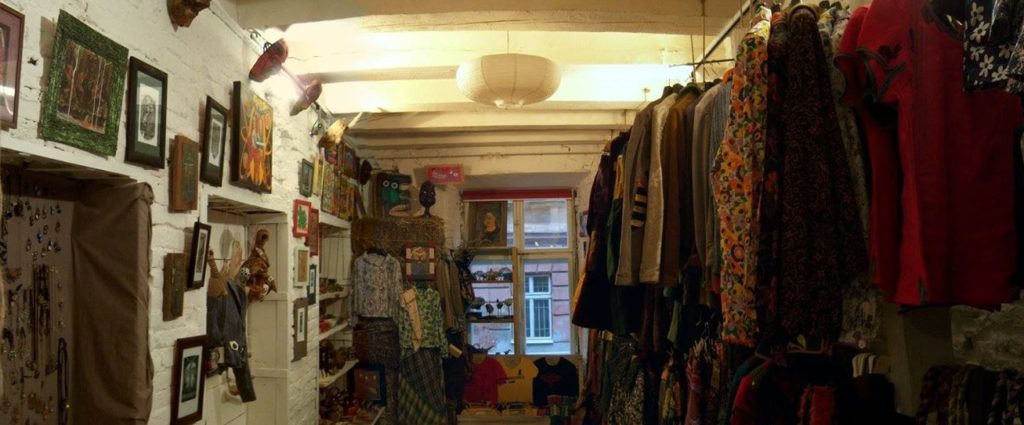 Store and Gallery of Wild things

Pravda, B is jam-packed with all sorts of jewelry, steam punk-themed accessories, folk and hippy inspired clothing, and artwork and local music.

Facebook page: https://www.facebook.com/PravdaB.Lviv/
Socle | 2 Pisha St.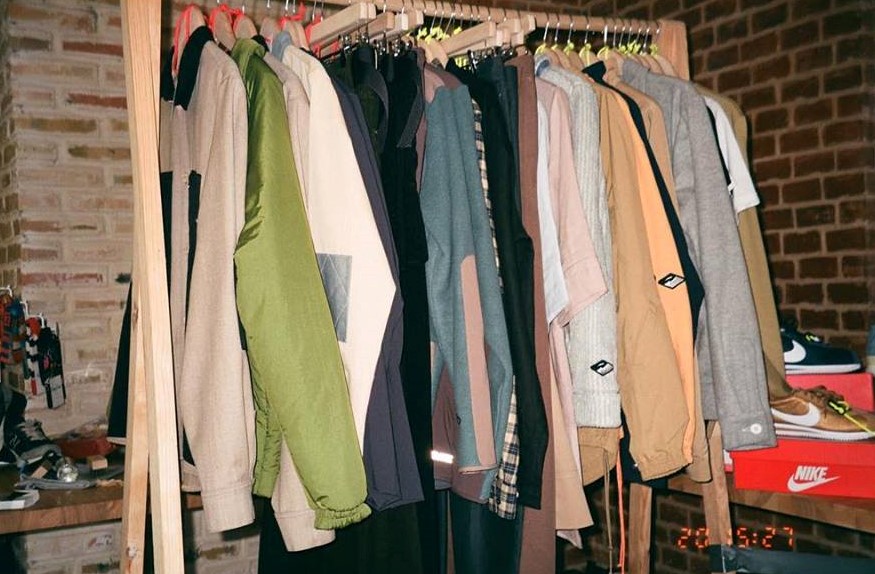 Wander Dossier, Air Wash, Tea Room

A shop with the Lviv street clothes brand Wander Dossier. Inside you will also find a tea room with a wide selection of Chinese tea. And on top of that, you can leave your worn shoes to be air-washed — and have them returned looking brand new.

Facebook: https://www.facebook.com/pg/THESOCLE/
SKLAD Showroom | 5 Drohobycha St.
The best brands: from family workshops to brands with powerful production. Lots of nice little things and original gifts.
Facebook page: https://www.facebook.com/sklad.showroom
Goodz | 7 Brativ Rohatyntsiv St.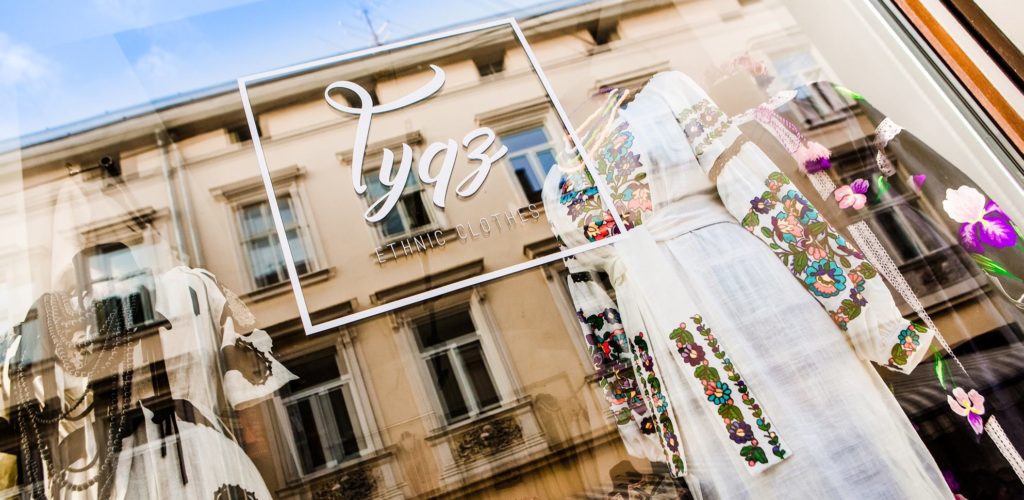 Ethnic Clothes

A beautiful and unique take on Ukrainian folk clothing and embroidery, as well as wreaths, jewelry, and other accessories.

Facebook page: https://www.facebook.com/goodz.lviv/
Koza Dereza | 17 Brativ Rohatyntsiv St.
Manufacturer of eco toys, Christmas decorations and gifts, ethnic clothes and accessories. Handmade in Ukraine.
Facebook page: https://www.facebook.com/KozaDerezaManufacture
Klamra | 16 Lesi Ukrayinky St.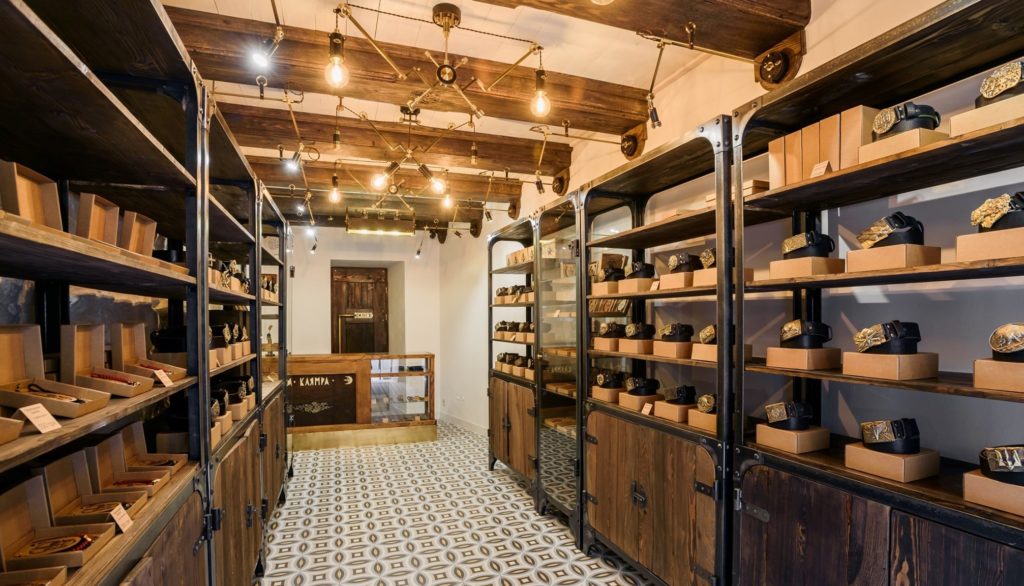 Hutsul-inspired brasswork

Klamra is reviving the ancient Hutsul art of mosiazhnytstvo (brasswork). They create beautiful belt buckles, candlesticks, ornaments, bracelets, table lamps, and other brass products. The ornamentation is inspired by folk motifs.

Website: https://klamra.com.ua/
ZELEN' | 12 Brativ Rohatyntsiv St.
Showroom and coffee.
Specialty coffee, sweets, vegan chocolate bars, jams, teas.
Instagram: https://www.instagram.com/zelen.coffeeshop/?hl=en
Art & Music
If you are looking for Ukrainian artwork or music by local artists, then check out these places.
Iconart | 26 Virmenska St.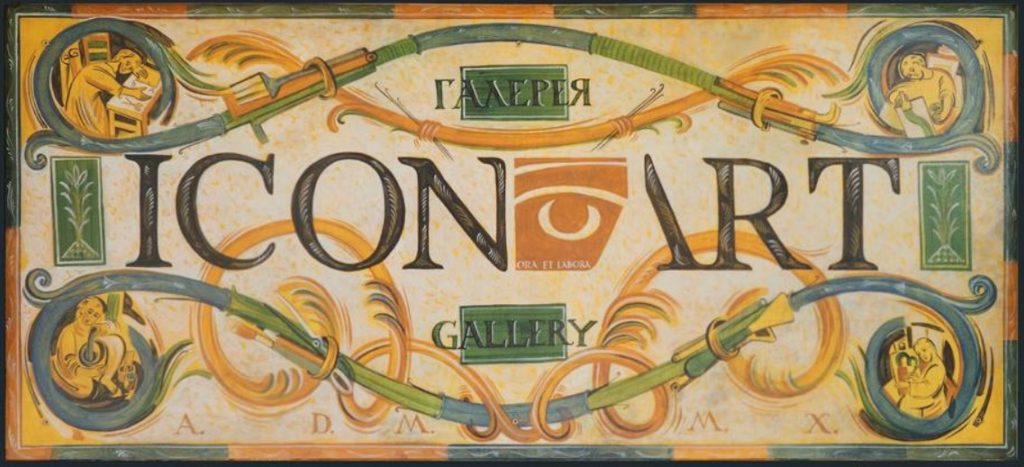 Contemporary Sacred Art Gallery
The gallery's mission is to exhibit, collect, and make available for sale sacred icon art of contemporary artists from different regions of Ukraine. Iconart brings together modern art and Christian spirituality, interpreting this long and rich tradition of icon art within today's cultural context. It is their hope that visitors will view this historic art form in new ways that resonate with the people and issues of contemporary society.

Facebook: IconArt
Art Gallery of Madam Palmgren | 8 Fedorova St.
Gallery of Ukrainian art

A rich collection of paintings by Ukrainian artists, including some of Lviv's and Ukraine's most celebrated artists. The friendly staff will tell you all about the artists and help you chose the right piece.

Website: http://palmgren-gallery.com/en/
Green Sofa Gallery | 7 Virmenska St.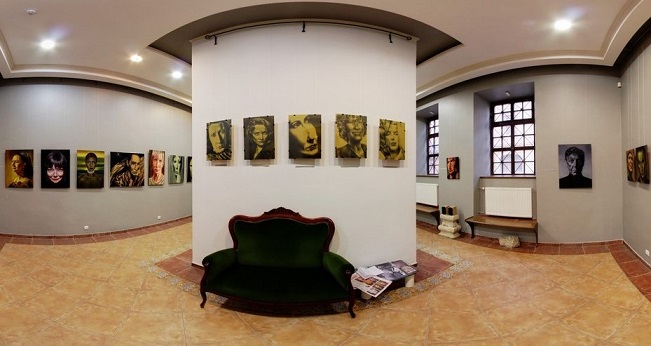 Modern art gallery

The gallery works with nearly one hundred artists from around Galicia. In addition to the main exhibit, which changes every 3-4 weeks, there is a small shop with all kinds of different artwork, souvenirs, and jewelry.

Facebook page: https://www.facebook.com/GreenSofaGallery
Vinyl Club | 24 Brativ Rohatynstiv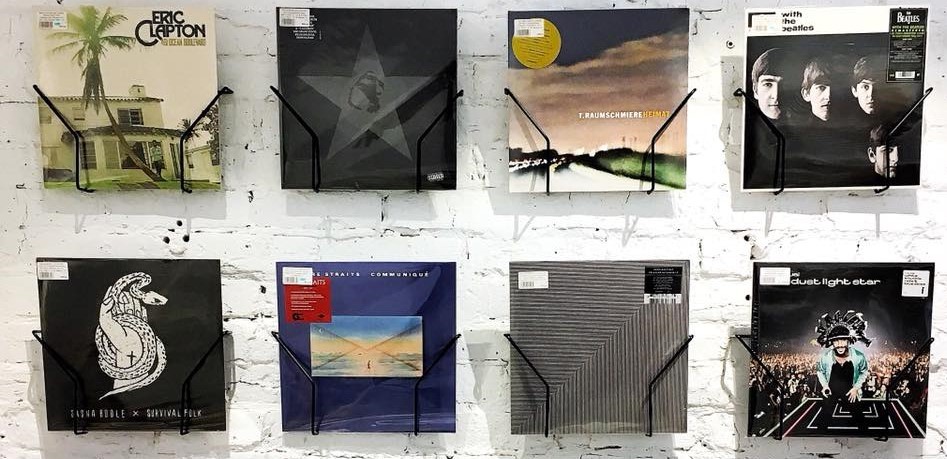 Lviv's only store dedicated exclusively to vinyl.

A locally owned independent record shop selling both vintage and contemporary vinyl of Ukrainian and foreign musicians as well as record players. 

Facebook page: https://www.facebook.com/vinylclublviv/
Antiques
Antiques can also be great souvenirs — not only of a specific place but of a different era. In Lviv's outdoor markets and specialized stores, you can find vintage embroidery, Soviet-era vinyl, and a wide range of old books and postcards.
Davnyi Narodnyi Odiah | 1 Kopernyka St. (in courtyard)
Vintage Ukrainian embroidered blouses and folk costumes.

If you want to buy authentic Ukrainian embroidery, this is the place to go. Here you can find handmade blouses, kraiky (belts), zapasky (traditional top skirt), coral necklaces, and anything else you may need to put together a folk costume. Many of these items are close to 100 years old.

Facebook page: https://www.facebook.com/folkshirt/
Vernissage | Vicheva Sq.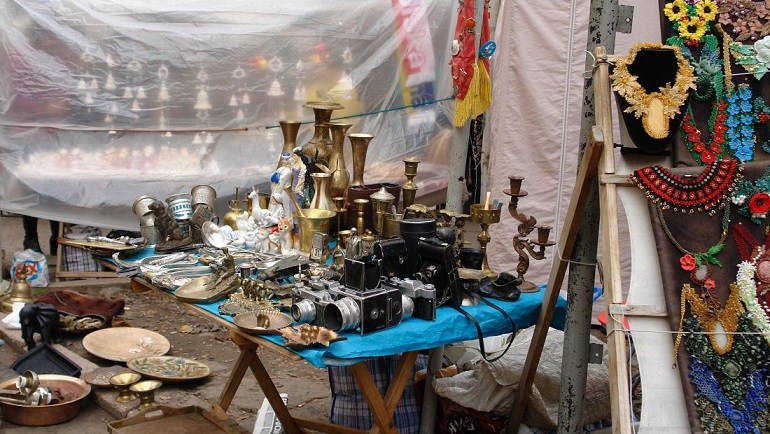 Lviv's flea market where you can find prewar and Soviet antiques, authentic as well as contemporary Ukrainian embroidery, artwork, and souvenirs.
Book Bazaar |near the statue to Ivan Fedorov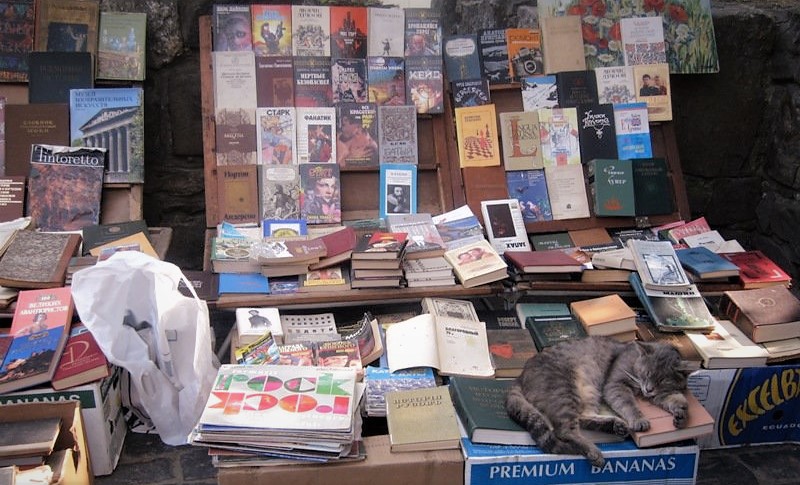 A second-hand market featuring loads of antique books, vinyl records, photographs, postcards, and other types of antiques from prewar and Soviet periods.
Antique Shops
Antykvarna Lavka 11 Lesi Ukrainky St.
Antykvariat Halereya 23a Teatralna St.
Gothic Hall, 6 Rynok Square
Antykvar Salon 8 Lesi Ukrainky St.