It's less common to find hand-painted signs inside the entranceways and corridors of buildings—but in Lviv there are a few examples of such ghost signs, which served different functions.
Kniazha Romana Street
I found a few Polish-language ghost signs in the corridor of a residential building in Lviv's center. I haven't been able to decipher them, but during the interwar period this building housed a oil industry union, a union of petroleum products, an advertising agency, an antiquarian shop, and a sheet music shop—so possibly the signs are leftover from one or more of these establishments.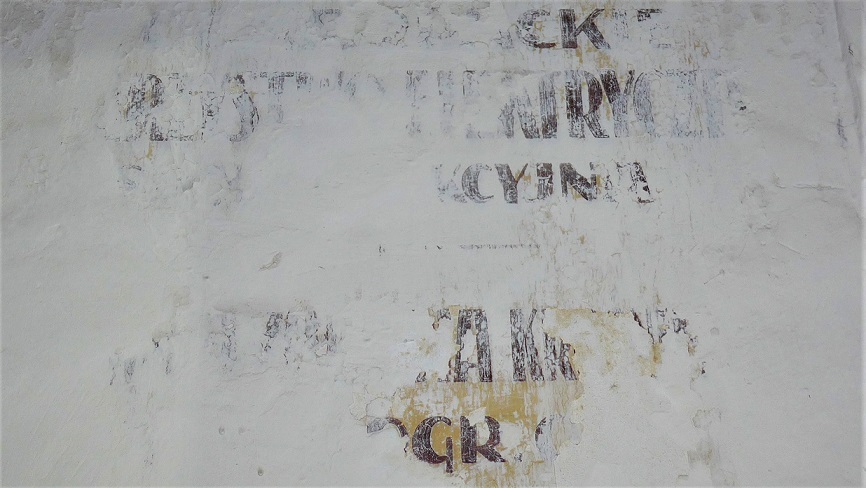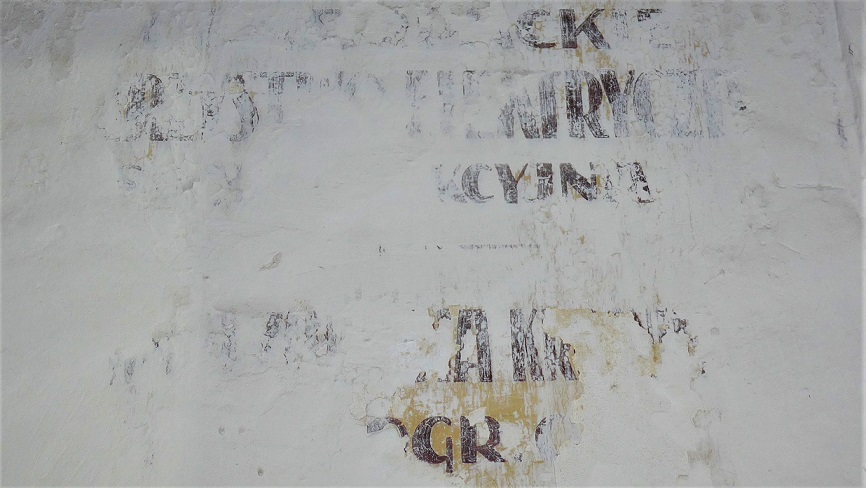 Ferentsia Lista Street
This is a unique ghost sign as it is actually an announcement to tenants of the building that is prohibited to sublet an apartment without the permission of the owner.
Khmelnytskoho Street
Pointing to a leather shop
Krakivska Street