It's not often I find an old photograph of Lviv with signage that is still visible today. One of the few examples is a prewar photograph of a milk house, the storefront of which still displays the multilingual signs of the long-gone establishment, as can be seen in this post.
So I was quite excited when I came across this photograph of a woman looking out a window above a hand-painted sign because I recognized the building and knew that it still had traces of signs. At the first opportunity I had, I returned to this street to take a better look and snap some more photographs.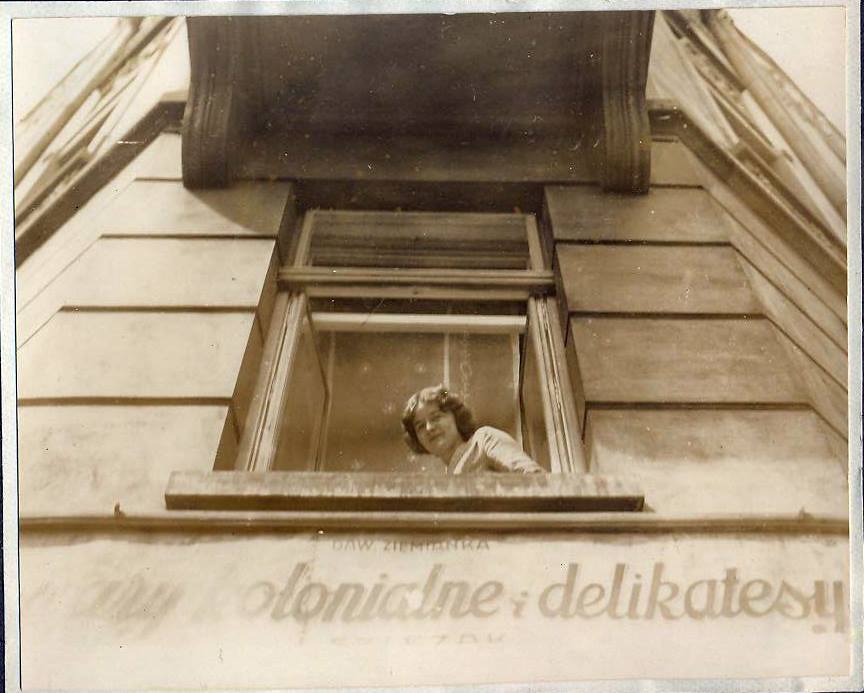 Lwów 1930. ul. Głęboka 12.
Lviv 2016. 12 Hlyboka St.
The sign in the old photograph reads "Towary(?) kołonialne i delikatesy" which means "groceries/imported goods and delicatessen."  
While the ghost sign in the new photograph is also in cursive script, the lettering looks bigger than that of the sign in the old photograph, so what is visible today is probably from a different layer of paint.
One either side of the central sign more distinct multi-layered ghost signs remain. This means that throughout the years the signs on this storefront were repainted to stay up to date with the shop's available products or possibly just to keep up to date with the latest design and color trends.
But in one of the layers of these other ghost signs we also see a cursive script and font similar to the one in the prewar photograph.