The following is a list of English-language books and websites related to the history of Galicia and Lviv. These resources have helped me understand the complex and fascinating history of the region and have assisted me with research for my blog posts. I've included books from different genres and perspectives, as well as novels and memoirs by famous authors who hailed from Galicia.
Academic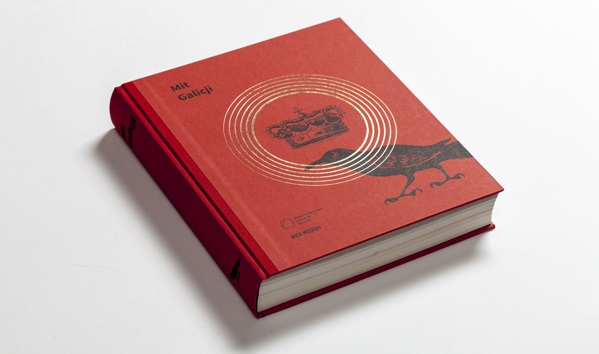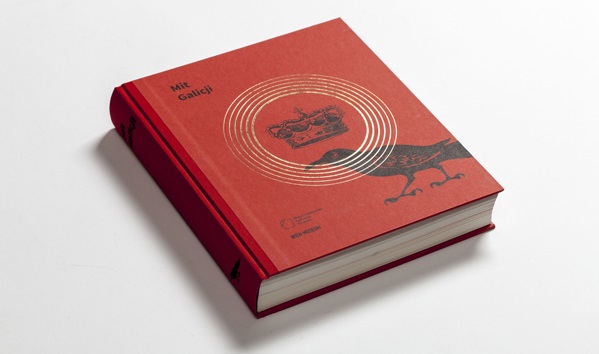 ♦ The Idea of Galicia: History and Fantasy in Habsburg Political Culture Larry Wolff
♦ Galicia: A Multicultured land Christopher Hann
♦ The Myth of Galicia International Cultural Center
♦ Galician Villagers and the Ukrainian National Movement in the Nineteenth Century John-Paul Himka
♦ The Nation in the Village: The Genesis of Peasant National Identity in Austrian Poland, 1848–1914 Keely Stauter-Halsted
♦ Oil Empire: Visions of Prosperity in Austrian Galicia Alison Fleig Frank
♦ The Fantastic Laboratory of Dr. Weigl: How Two Brave Scientists Battled Typhus and Sabotaged the Nazis Arthur Allen
♦ The Reconstruction of Nations: Poland, Ukraine, Lithuania, Belarus, 1569–1999 Timothy Snyder
♦ The Paradox of Ukrainian Lviv: A Borderland City between Stalinists, Nazis, and Nationalists Tarik Cyril Amar
♦ Lemberg, Lwów, L'viv, 1914–1947: Violence and Ethnicity in a Contested City Christoph Mick
♦ Habsburg Lemberg: Architecture, Public Space, and Politics in the Galician Capital, 1772-1914 Markian Prokopovych
♦ The Red Prince: The Secret Lives of a Habsburg Archduke Timothy Snyder
♦ The Habsburg Empire: A New History Pieter M. Judson
♦ The Politics of Cultural Retreat: Imperial Bureaucracy in Austrian Galicia, 1772-1867 Iryna Vushko
♦ Music in the Culture of Polish Galicia, 1772-1914 Jolanta T. Pekacz
♦ J.A.Baczewski – Vodka. An Illustrated History
♦ Borderland: A Journey through the History of Ukraine Anna Reid (a history of Ukraine)
♦ Poland James A. Michener (a history of Poland)
♦ Ukrainian and Jewish Artists of Lemberg/Lwow/Lviv Kravtsov, Sergey R. / Rodov, Ilia / Malgorzata, Stolarska-Fronia; Grünberg Verlag; Kunst
♦ Courage and Fear: Non-heroic narratives of occupied Lwów Ola Hnatiuk
♦ Ivan Franko and His Community Yaroslav Hrytsak
♦ Gente Rutheni, Natione Poloni: The Ruthenians of Polish Nationality in Habsburg Galicia Adam Świątek
♦ Framing the Ukrainian Peasantry in Habsburg Galicia, 1846–1914 Andriy Zayarnyuk
♦ Peasants with Promise Stella Hryniuk
♦ Ukrainians in Canada: The Formative Period, 1891-1924 Orest T. Martynowych
Guide Books
♦ Awesome Lviv With references to major historical events, famous and talented residents, art, culture, sports, literature, traditions and even beloved street food.
Architecture

♦ Secesja we Lwowie / Secession in Lviv (Polish and English) Julia Bohdanova Zanna Komar, 2014.
♦ Lwów nowoczesny / Lviv and Modernity (Polish and English) International Cultural Center, Kraków, 2017.
Family Histories/Genealogy


♦ Ukrainian Genealogy: A Beginner's Guide John D. Pihach
♦ East West Street: On the Origins of "Genocide" and "Crimes Against Humanity" Phillippe Sands
♦ The Lost: The Search for Six of Six Million Daniel Mendelsohn (Jewish history)
♦ Scattered: The Forced Relocation of Poland's Ukrainians after World War II Diana Howansky Reilly (Lemko history)
♦ Galician Trails: The Forgotten Story of One Family Andrew Zalewski (Jewish and Polish history)
♦ Lwów – A City Lost: Memories of a cherished childhood Eva Szybalski (Soviet occupation of Lviv during WWII)
♦ Wilde Genealogy: European and Canadian Heritage 1800-1945 Kathleen Wilde (A family history that begins in a village in Galicia)
♦ The Lemberg Mosaic Jakob Weiss (The story of four families of Galicia who come together to face Hitler's final solution.)
♦ Together and Apart in Brzezany: Poles, Jews, and Ukrainians, 1919-1945 Shimon Redlich
Travelogues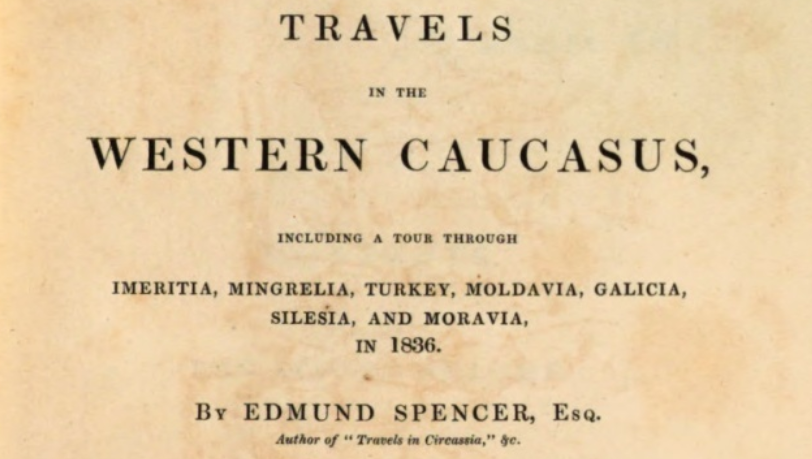 Travels in the Western Caucasus: Including a Tour Through Imeritia, Mingrelia, Turkey, Moldavia, Galicia, Silesia, and Moravia, in 1836, Volume II Edmund Spencer, 1838
Captain Edmund Spencer was an English travel writer and nobleman. In his Travels in the Western Caucasus he devotes several chapters to his experiences in Galicia. (pp. 266-309)
A Girl in the Karpathians Ménie Muriel Dowie, 1891
Ménie Muriel Dowie was a British writer who spent her early twenties traveling. Her best-known tour, in the summer of 1890, was through the Carpathian Mountains (East Galicia), where she traveled alone and on horseback. Her travelogue, A Girl in the Karpathians, was published the following year, and she lectured to packed audiences.
Polish Countrysides Louise Arner Boyd. New York: American Geographical Society. 1937.
Louise Arner Boyd (1887-1972) was an American explorer. In August 1934, Louise set out on a three-month journey across the countryside of Poland photographing and recording the customs, dress, economy and culture of the many ethnic Poles, Ukrainians, Belarusians, and Lithuanians. The journey, by car, rail, boat and on foot took her first from Lviv to Kovel, through Belarus, and finally to Vilnius. Her travel narrative was supplemented with over 500 photographs and published by the American Geographical Society in 1937 as Polish Countrysides (from Wikipedia).
Memoirs/First-Hand Accounts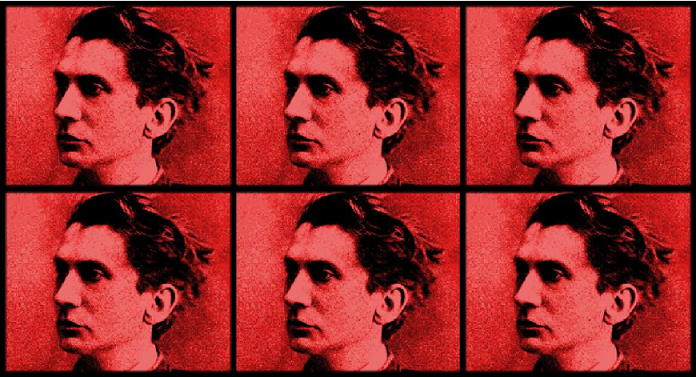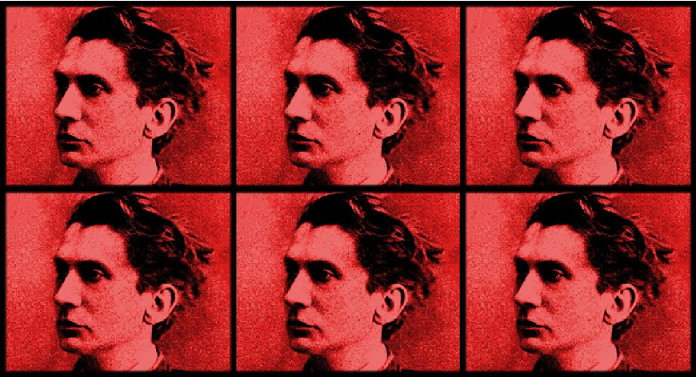 Famous authors from Galicia whose childhood experiences were reflected in their future literary work.
Leopold von Sacher-Masoch – Austrian nobleman, writer and journalist, who gained renown for his romantic stories of Galician life, born in Lviv, 1836
♦ Venus in Furs His most famous work, an exploration of the themes of sado-masochism and female dominance
♦ Jewish Life: Tales from Nineteenth-Century Europe Originally published in 1891, a collection of twenty-six stories illustrating various aspects of Jewish life and culture in Europe prior to the twentieth century
♦ Don Juan von Kolomea Novella set in Galicia, with a Ruthenian noble as the protagonist
Ivan Franko – Ukrainian poet, writer, political activist, born in Nahuyevychi, 1856
Works that are available in English translation can be found here: http://sites.utoronto.ca/elul/English/Franko/
♦ Ivano Franko: Poems and Stories Including Boa Constrictor and Boryslav Is Laughing, which describe the development of the oil industry in the Boryslav region
Shmuel Yosef Agnon – Nobel Prize laureate writer of modern Hebrew fiction, born in Buchach, 1888
♦ A City in Its Fullness About Buchach
♦ The Bridal Canopy An epic describing Galician Judaism at the start of the 19th century
Bruno Shulz – Polish Jewish writer, born in Drohobych 1892
♦ The Cinnamon Shops and Other Stories About Drohobych
Joseph Roth – Austrian-Jewish journalist and novelist, born in Brody, 1894
♦ The Radetzky March A saga about the decline and fall of the Austro-Hungarian Empire (blog post from Europe Between East And West)
♦ The Hotel Years 62 feuilletons: on hotels; pains and pleasures; personalities; and the deteriorating international situation of the 1930s. Includes story about Galicia.
♦ Job The story of an orthodox Jew whose faith is weakened when he moves from Tsarist Russia to New York City
♦ The Wandering Jews A fragmented account of the Jewish migrations from eastern to western Europe in the aftermath of World War I and the Russian Revolution
Jozef Wittlin – Polish novelist, poet and translator, born in Dmytrów, studied in Lviv, 1896
♦ City of Lions About Lviv
♦ The Salt of the Earth "The book is a tale of a 'patient infantryman,' an illiterate Polish peasant who is unwillingly drafted into the Austrian army to fight a war he does not understand."
Stanisław Lem – Renowned Polish novelist and satirist, born in Lviv, 1921
♦ Highcastle: A Remembrance About interwar Lviv
♦ Solaris A classic work of science fiction
Historical Fiction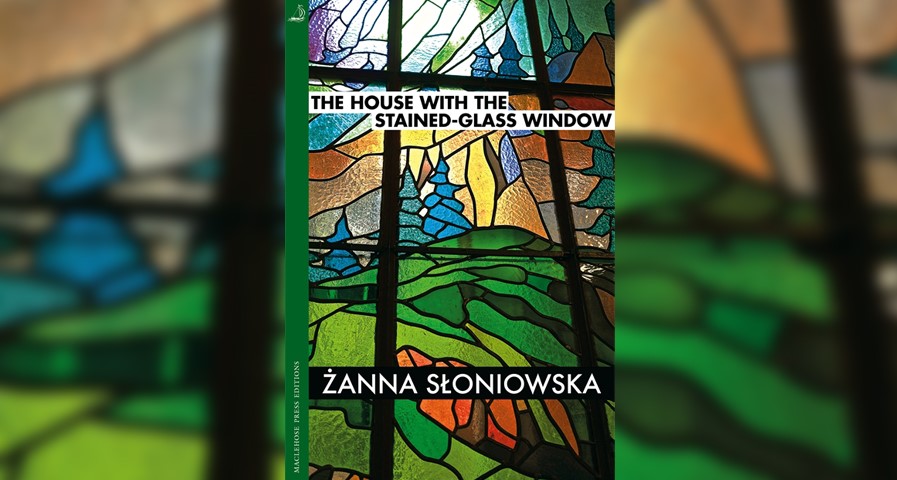 ♦ Tango of Death Yuri Vynnychuk, translated by Michael M. Naydan and Olha Tytarenko (prewar Lviv)
♦ Mrs Mohr Goes Missing Maryla Szymiczkowa (Agatha Christie-style mystery series set in fin de siècle Krakow)
♦ The House with the Stained-Glass Window Zanna Sloniowska, translated by Antonia Lloyd Jones (Amid the turbulence of 20th century Lviv, meet four generations of women from the same fractious family, living beneath one roof and each striving to find their way across the decades of upheaval in an ever-shifting city.)
♦ The Kindly Ones Jonathan Littel (fictionalized memoir of a remorseless former Nazi SS officer, partly set in Lviv)
Articles and Essays
Resources

The following is a list of websites, institutions, organizations, and blogs related to the history or culture of Galicia; or other websites that have inspired me.
Facebook Pages & Groups