Lviv Buddy Tours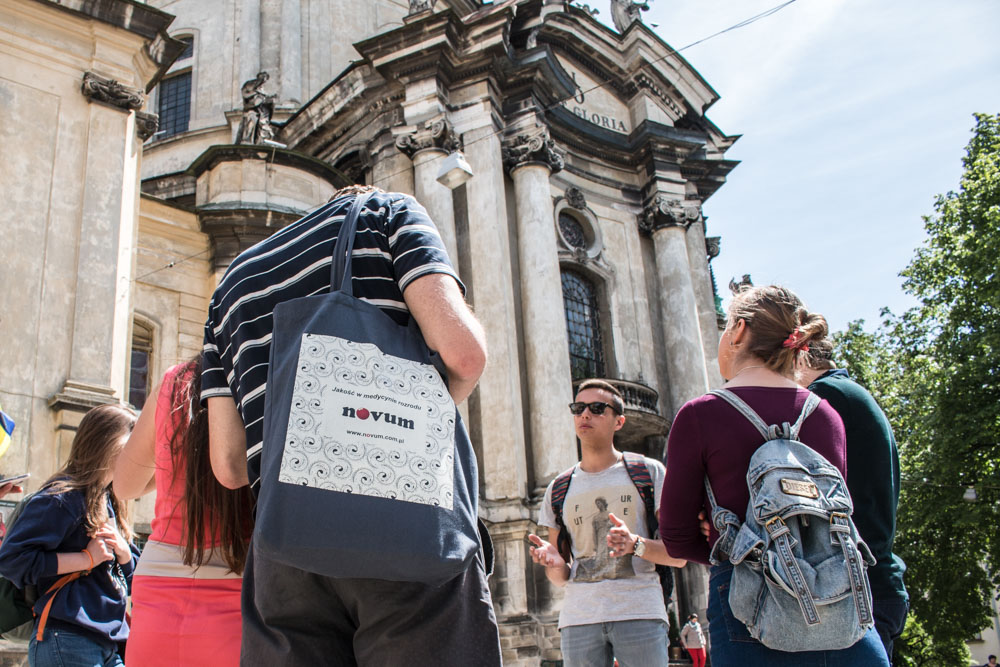 If you are interested in organized tours of Lviv, or if you want to visit places outside of Lviv, then I recommend Lviv Buddy.
Lviv Buddy was founded by my friend Peter Althaus, an experienced journalist and blogger, who like me is a big history nerd, especially of Eastern Europe. He and his guides will show you different sides of Lviv, not just the typical tourist attractions.
In addition to the city's best daily free walking tour, Lviv Buddy offers paid walking tours—including a Jewish Tour, Underground Tour, Street Art Tour, Craft Beer Tour, Pub Crawl—as well as private tours. If there is a specific topic you are interested in, or maybe you want to go on a heritage tour to a nearby city, Lviv Buddy can help. All tours are in English, but upon request they can also be given in German and Ukrainian.
Please visit their website or Facebook page to find out more.