Lviv still has quite a few Austrian- and Polish-era metal roller shutters, which cover windows and doors of former storefronts. Some of the shutters are still used; many, however, look as if they haven't been opened in decades. The plates with locks are stamped with а manufacturer's mark—typically the name and location of the company, which manufactured the shutters. Some even include a street address, such as the company N. Bielicki Lwów, which was located on ul. Gródecka 43 (Horodotska St.). Several of the companies were based in Vienna, and thus when I visited Vienna I also found antique shutters made by these same companies.
N. Bielicki Lwów
ul. Gródecka 43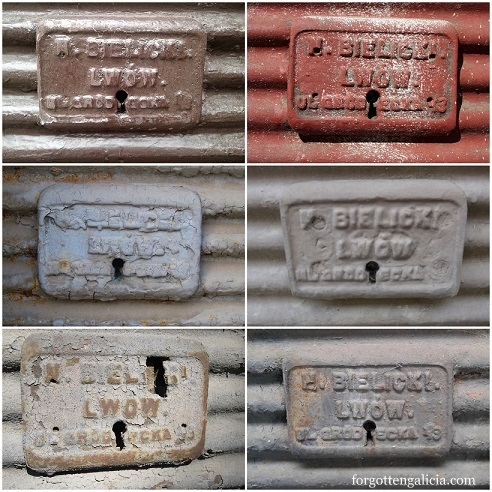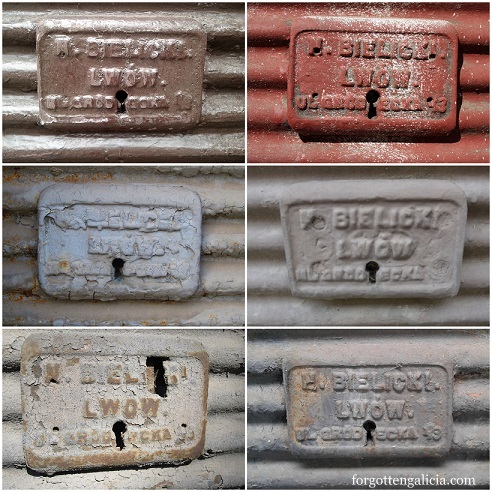 Es. Rosenthal Erben
Wien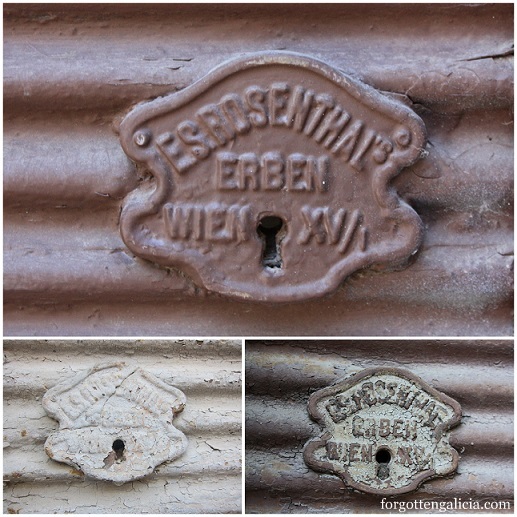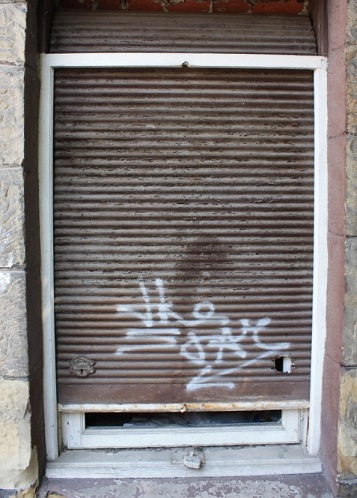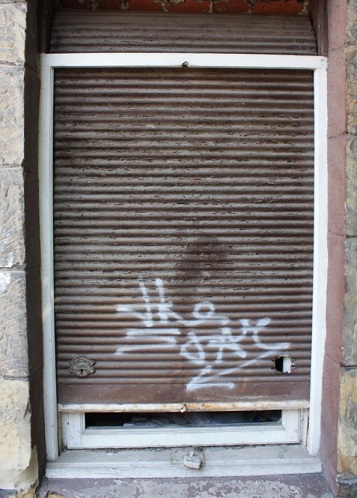 In this last photo we can see how one of the key plates has been removed. In fact, this is becoming a very common sight these days—many of the manufacturer's marks have disappeared over the last few years (to be sold at antique stores or flea markets), leaving such holes on shutters around the city.
Fortunately, others have been preserved. For example, in 2016 the restaurant Delicateka restored original Es. Rosenthal roller shutters and kept the original door's handle, lock, and manufacturer's mark. Read about it here.
Joh. Anderle
Wien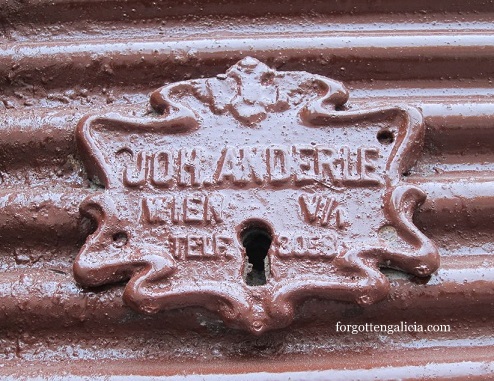 "Fabrol"
Lwów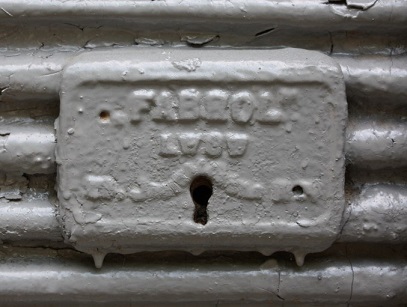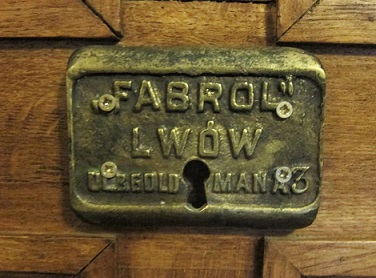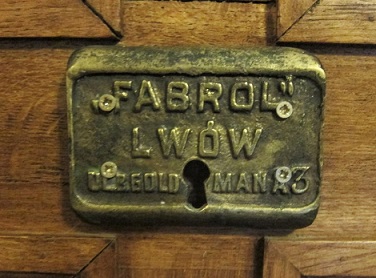 Joh. Schuberth
Wien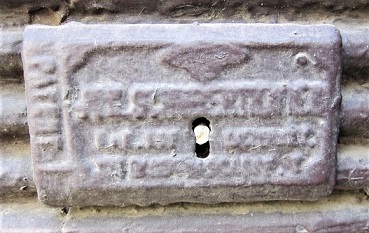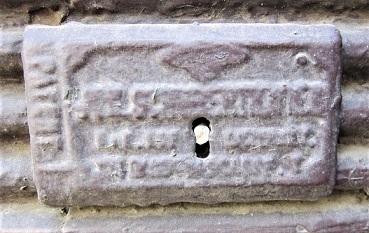 I've seen this lion on antique metal shutters in Vienna, Prague, and Berehovo.
Hoffner
Lwów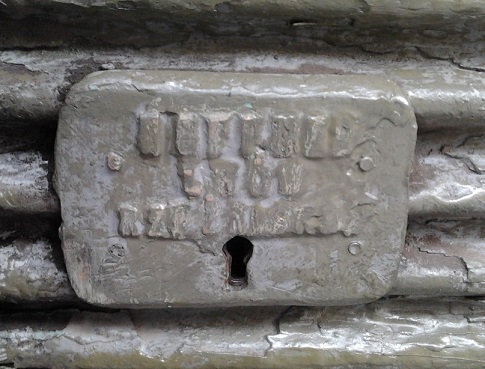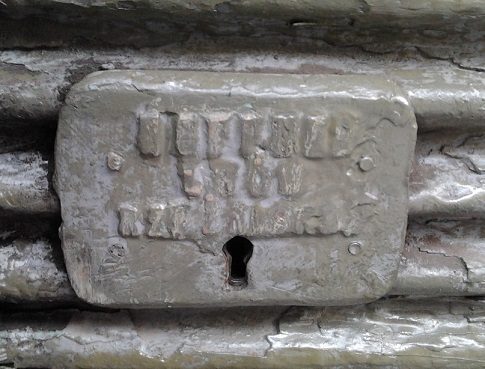 This panel is upside down—I think because several old shutters were used to patch up this door as seen in picture below it:
Made in Prague